Trend Watch: Gingham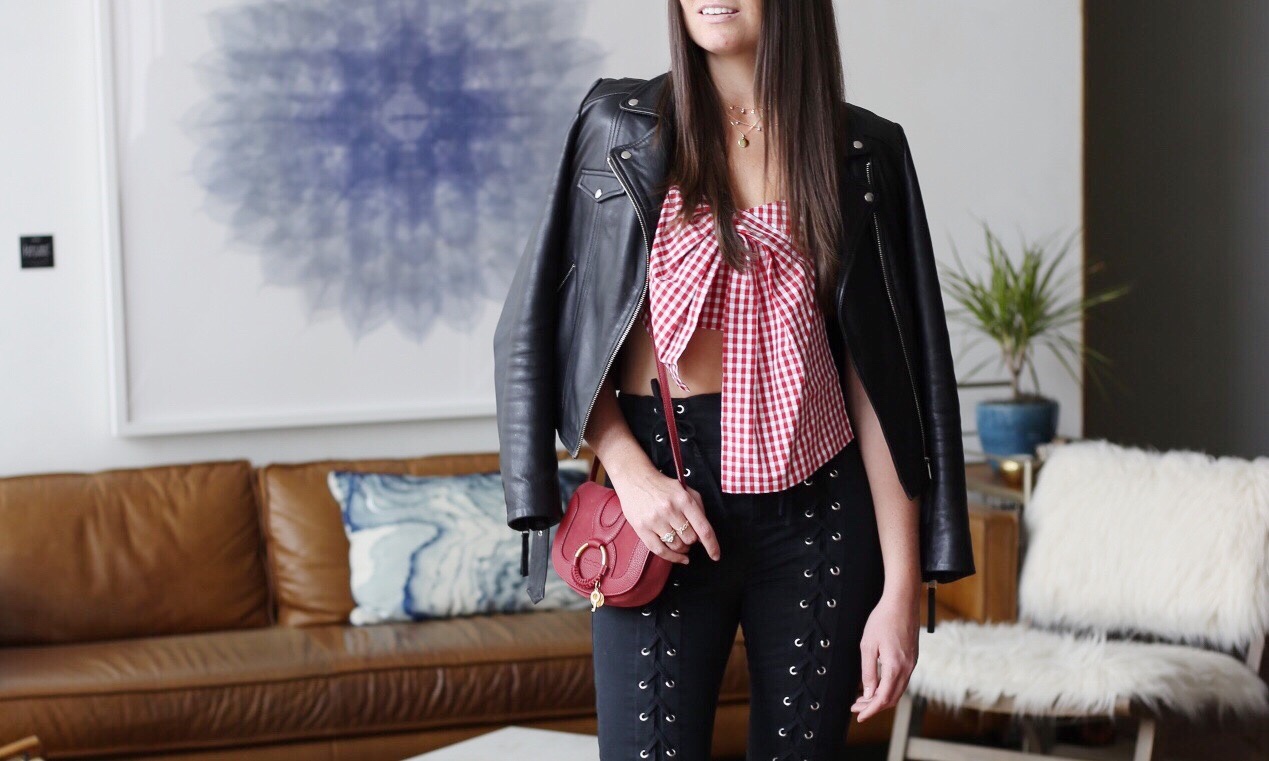 Gingham is probably one of the most wearable prints of all time. Not only is it the perfect addition to your spring wardrobe, it's also great for your home!
And since this print has been around for over a century, it's important to try it in fresh and unique ways, season to season.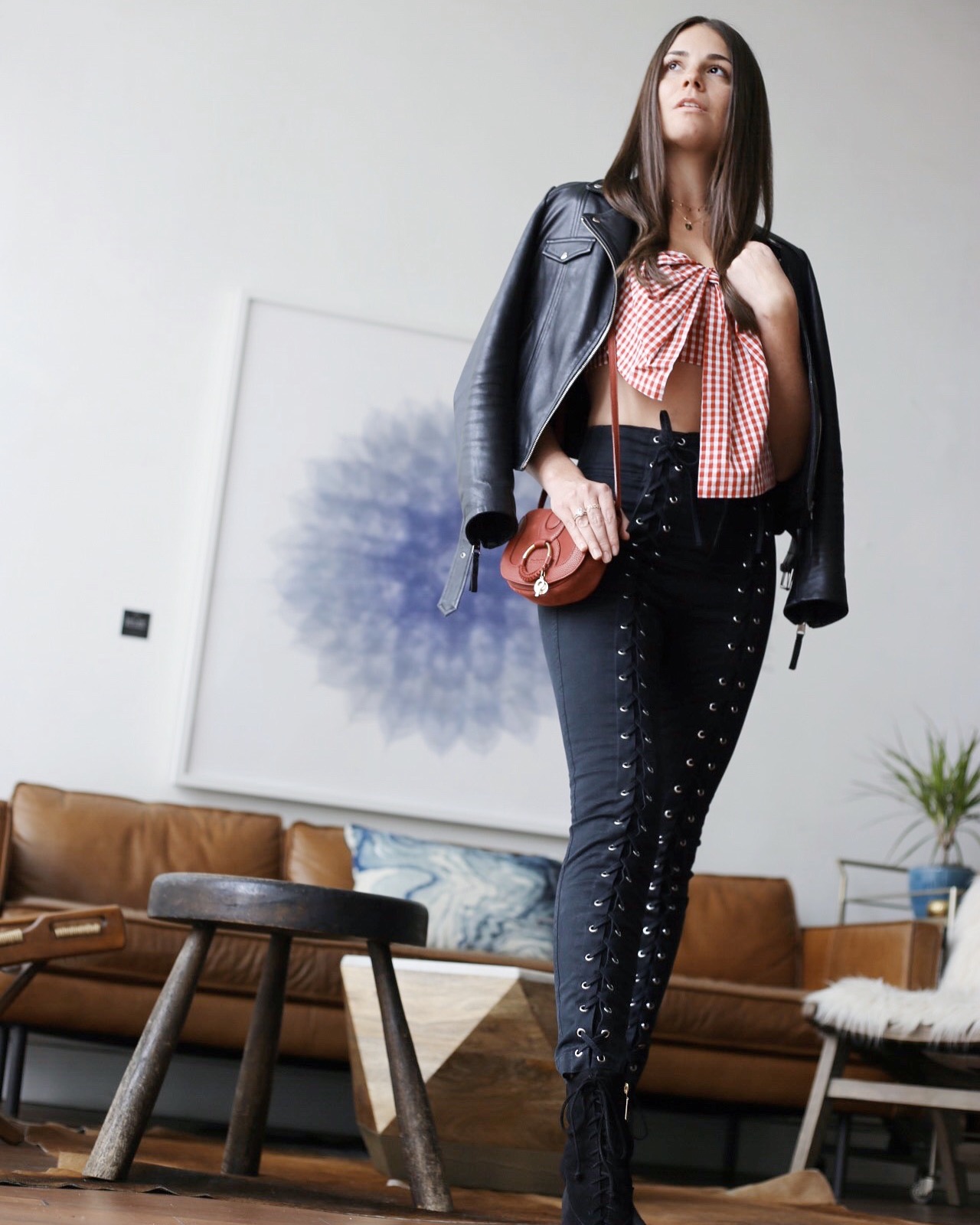 For spring, try your gingham in a bold colour, or an interesting silhouette. I opted for this crop top with pleated panels that create an oversized bow at the front (just when you thought a gingham top couldn't get ANY cuter). The panel of smocked elastic at the back ensures a snug fit, so you won't be concerned about an awkward wardrobe malfunction!
Pair your cropped top with anything high-waisted: a cute skirt, culottes, or in my case, a pair of lace-up trousers – that way, you won't feel completely exposed! And as we manage our way through transitioning from winter to spring, layer your gingham using your go-to leather jacket and ankle booties.