Winter Break: What to Pack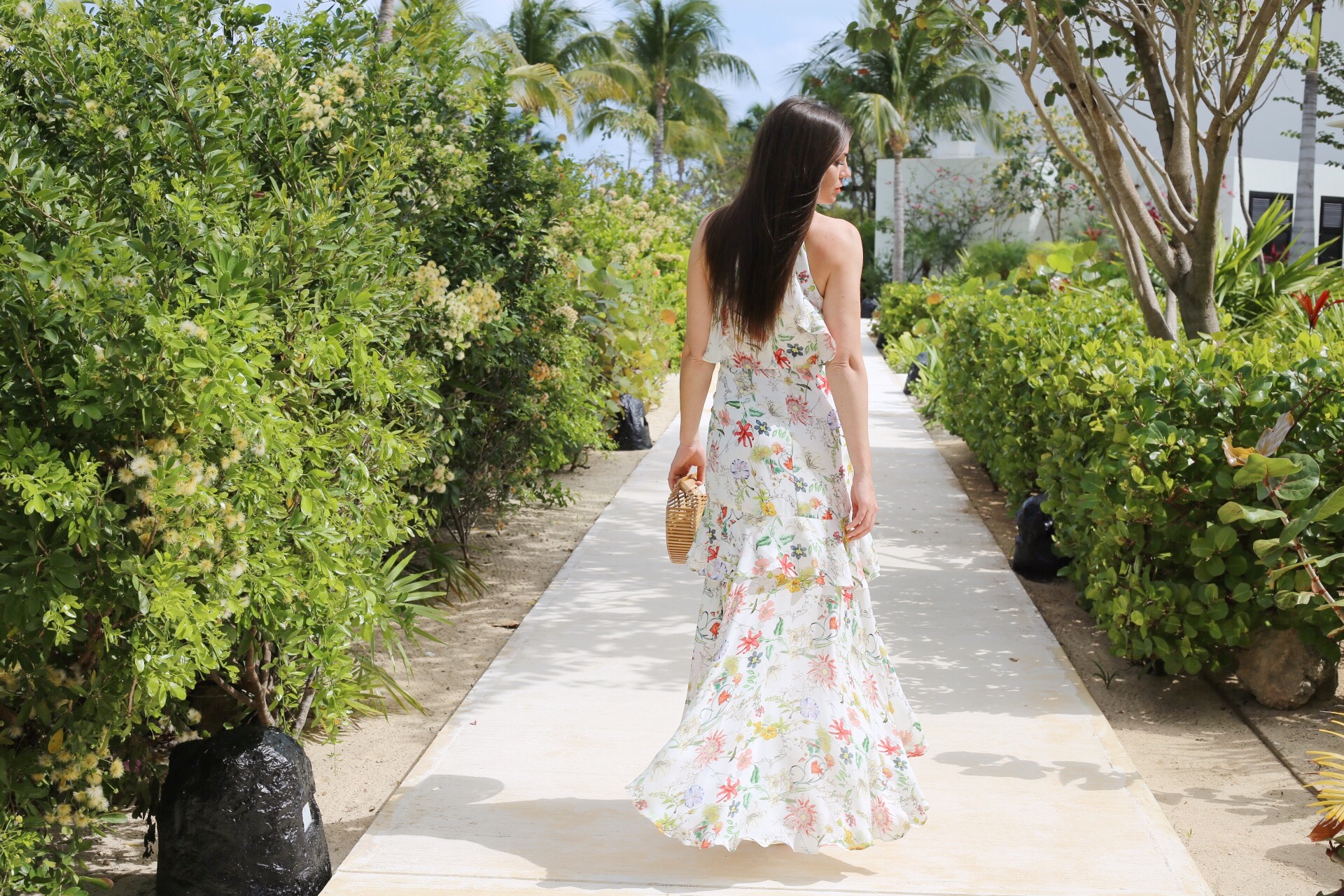 If you're like me and can't handle the harsh temperatures this winter has thrown at us, I'd recommend heading to a warmer climate, STAT. Last week I spent 4 nights in Playa Mujeres at Finest Resort and it was just the temperature spike I needed (30 degrees and sunny everyday? YES PLEASE).
A lot of you asked while I was posting some of my OOTD's, what to pack for your upcoming trip South, so without further ado, here are my top recommendations.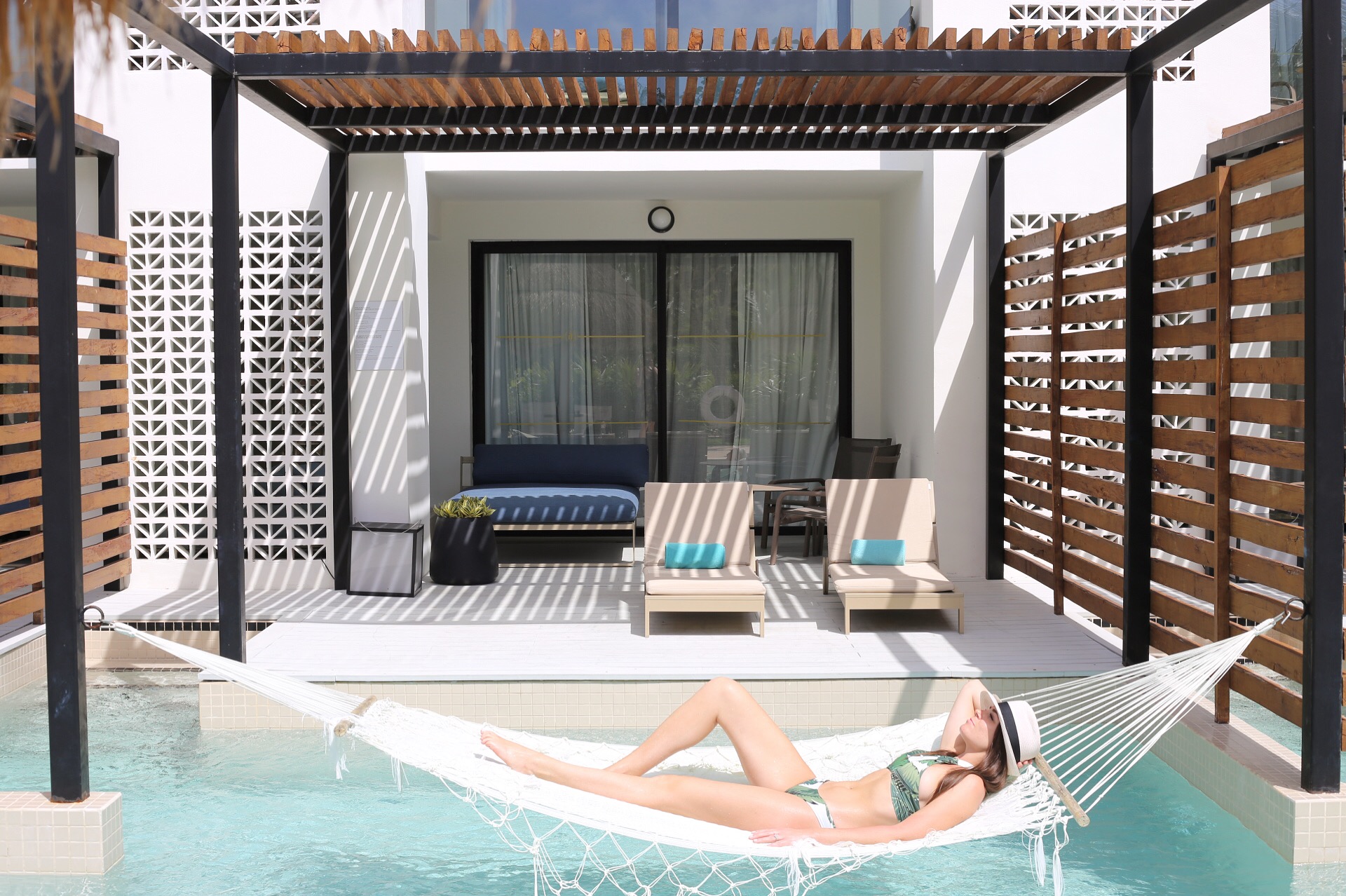 The Ultimate Packing List for an All Inclusive
Bathing Suits – I usually pack one per day, so in my case I brought four. They don't take up much room in your suit case, and you don't want to worry about washing them in-between uses. *Tip: wear your best tanning bathing suit on day one so you can get a nice base and avoid awkward tan lines.
WHERE TO GET IT
Tropical Two-Piece – Beach Riot, One Piece Black Suit – Zimmermann, Cut-Out Two-Piece – Zimmermann (similar HERE), High-Waist Blush Pink Suit – Tularosa
Cover Up – Most of the hotels you stay at won't allow you to dine in your bathing suit, so be sure to pack a cover up that's easy to pack and throw on as you make your way for lunch or a mid-afternoon snack.
WHERE TO GET IT
Some of my current fav's – PatBO, RIP Curl from Bikini Village, TAVIK Swimwear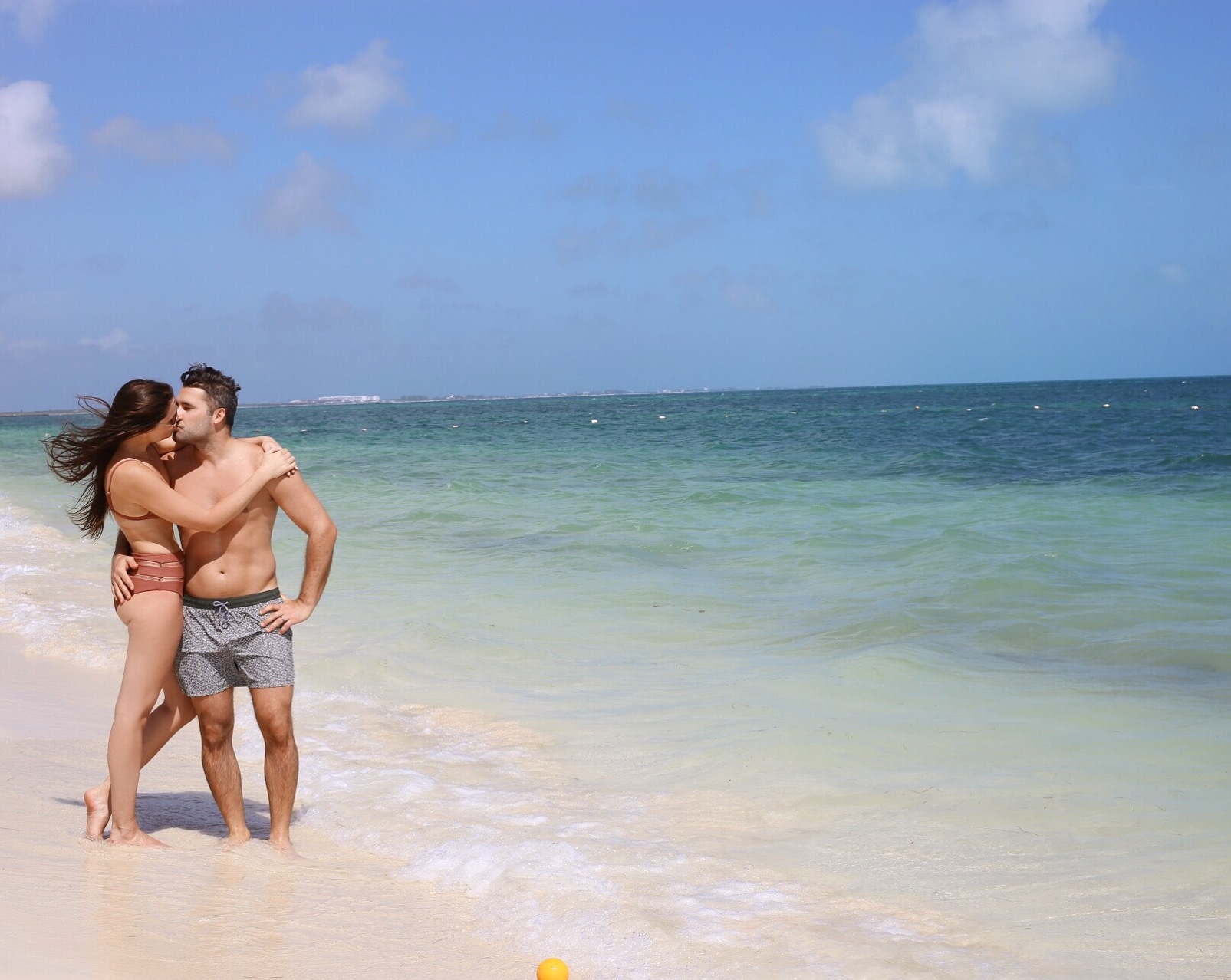 Flip Flops – Pick up an inexpensive (but durable) pair of flip flops for your trip. I usually bring two pairs – one in nude and one in black.
WHERE TO GET IT
My favourites are Havaianas from Aritzia, they come in a bunch of colours!
Hats – Not only do they protect from the sun, they also look great! I usually bring two (for variety and versatility). You can pack them by stacking one in the other! *Tip: when you pack your hats in your suitcase, use a plastic bag and fill it with balls of tissue paper – this will keep them from getting warped during transit! 
WHERE TO GET IT
Straw Hat – 'Joanna' Brixton from Nordstrom, Classic Fedora – Eric Javits, Saks Fifth Avenue 
Beach Bag – A carry all tote that's appropriate for the beach is a MUST. I prefer canvas or nylon because the sand won't stick, and it's easy to wash. Raffia or straw are also great options, but I prefer to use my beach bag not only at the beach, but also as a carry-on for the plane.
WHERE TO GET IT
Canvas Tote – Balenciaga, Multi-Stripe Canvas Tote – Hudson's Bay, Nylon Monogrammed Tote – Kate Spade, Nylon Tote – Simons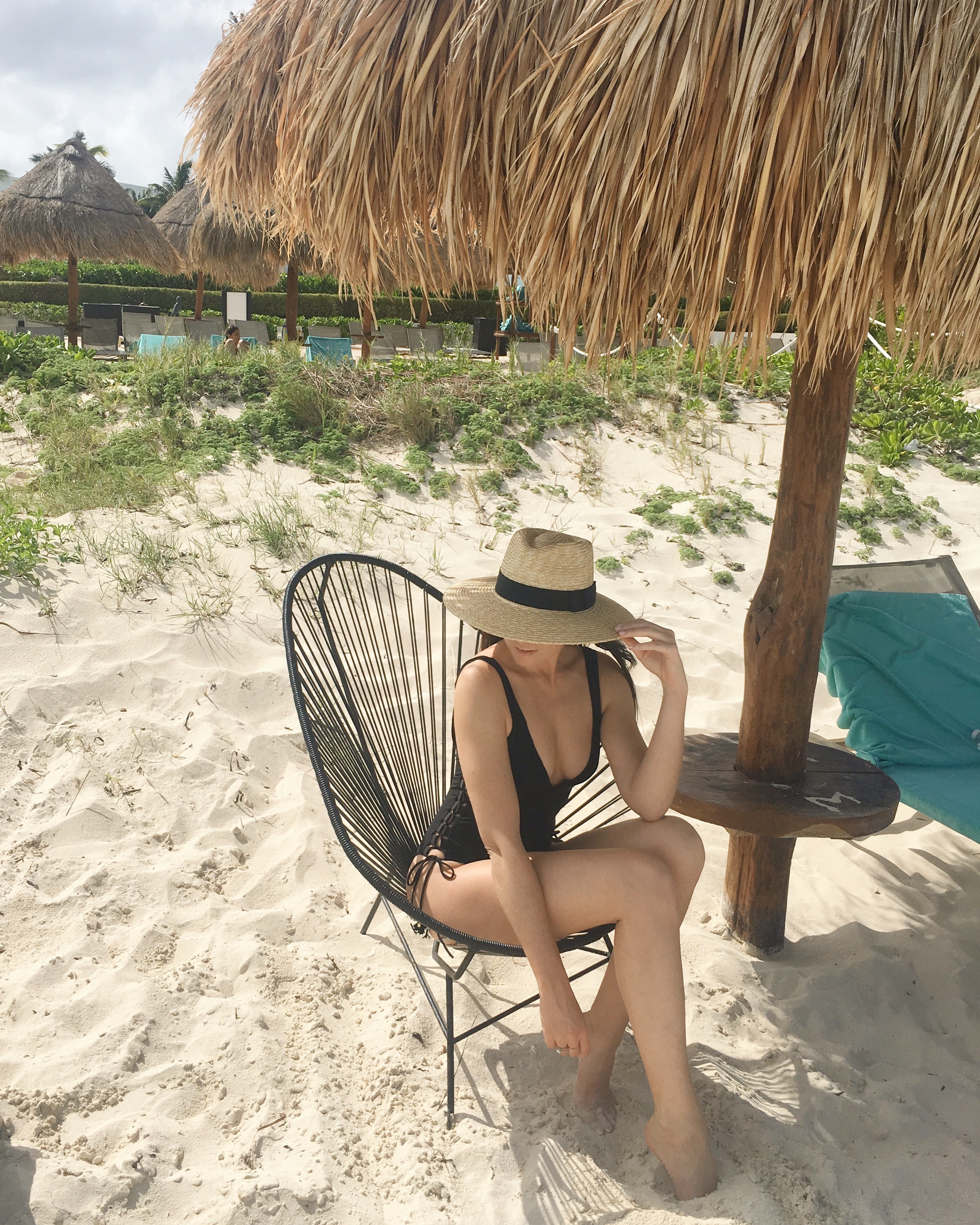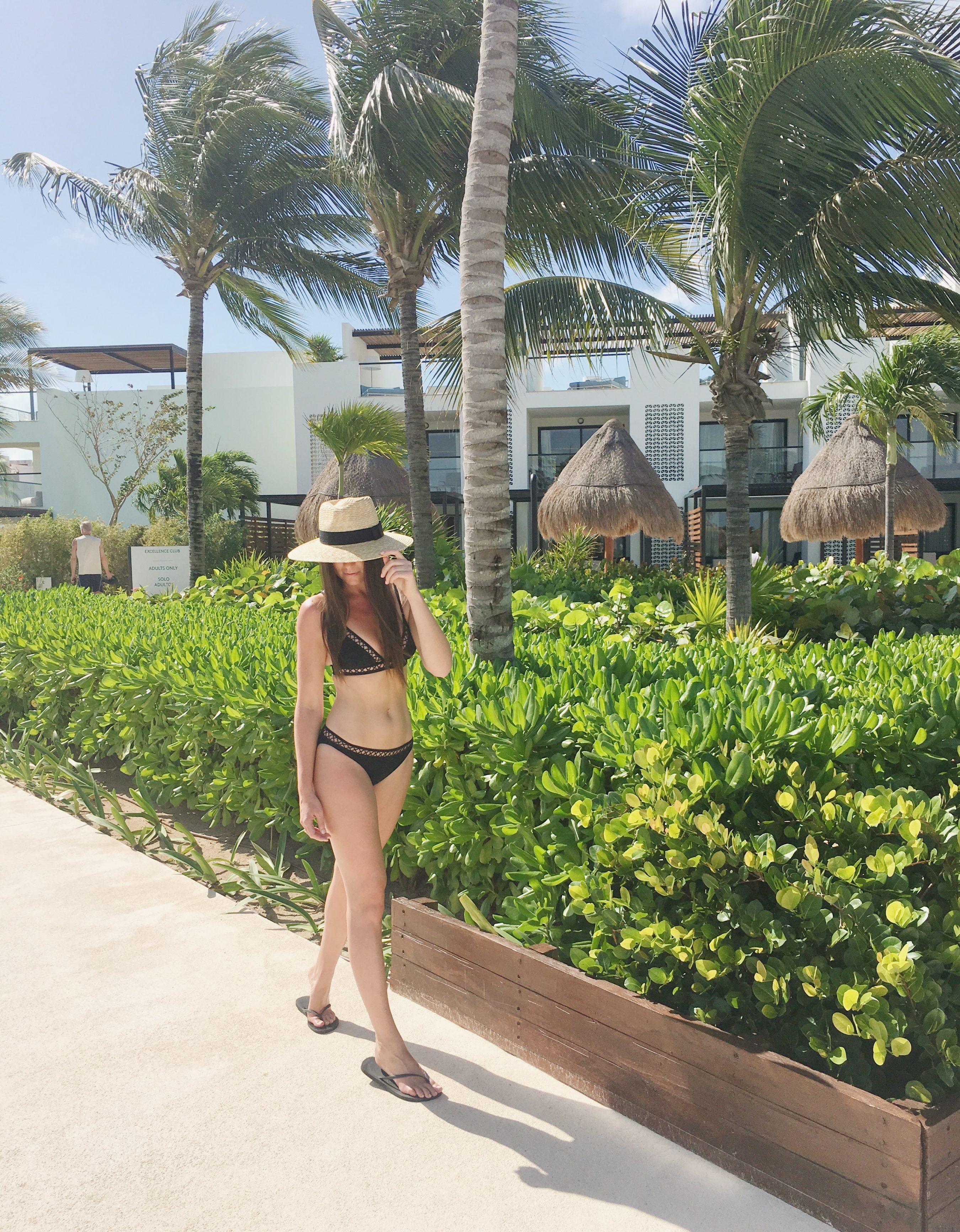 Shorts & Tanks – I opt for neutrals when it comes to shorts and tanks – that way you can easily mix and match to make your wardrobe go further on your vacation (in other words, PUT BACK THE OTHER 5 SHIRTS AND MULTIPLE SHORTS! You won't wear them all, and they'll take up way too much real estate in your suitcase).
WHERE TO GET IT
Top – Aritzia, Shorts – Zimmermann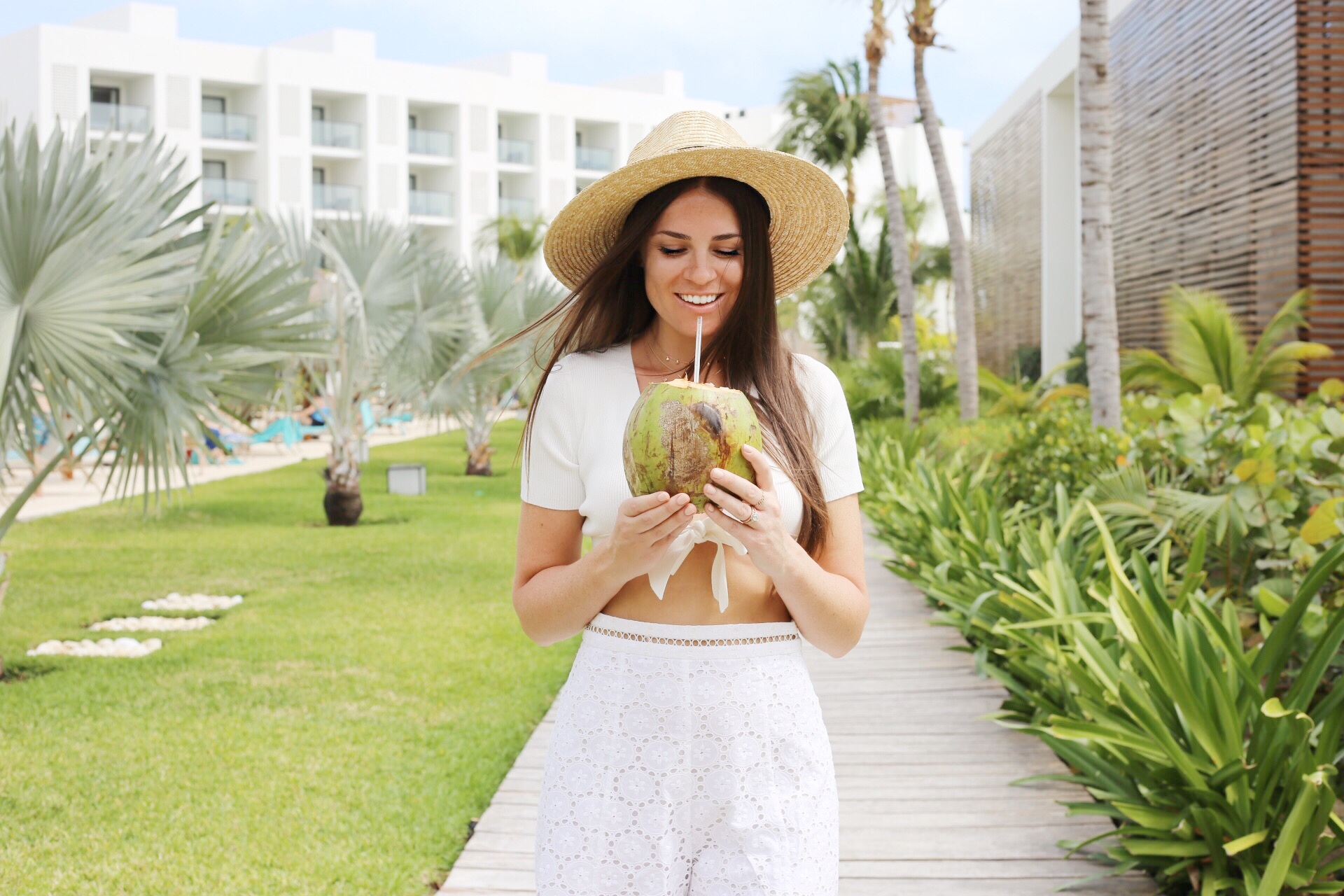 Dresses – Pack a couple of your favourite summer dresses that are lightweight and easy to throw on. Something that you can dress up or down, simply by swapping out a pair of sandals for heels *Tip: instead of folding your dresses, roll them – they won't be as wrinkled when you land, and you can fit more in your suitcase!
WHERE TO GET IT
High-Low Floral Dress – Parker NYC, Floral Mini – Zimmermann from Shopbop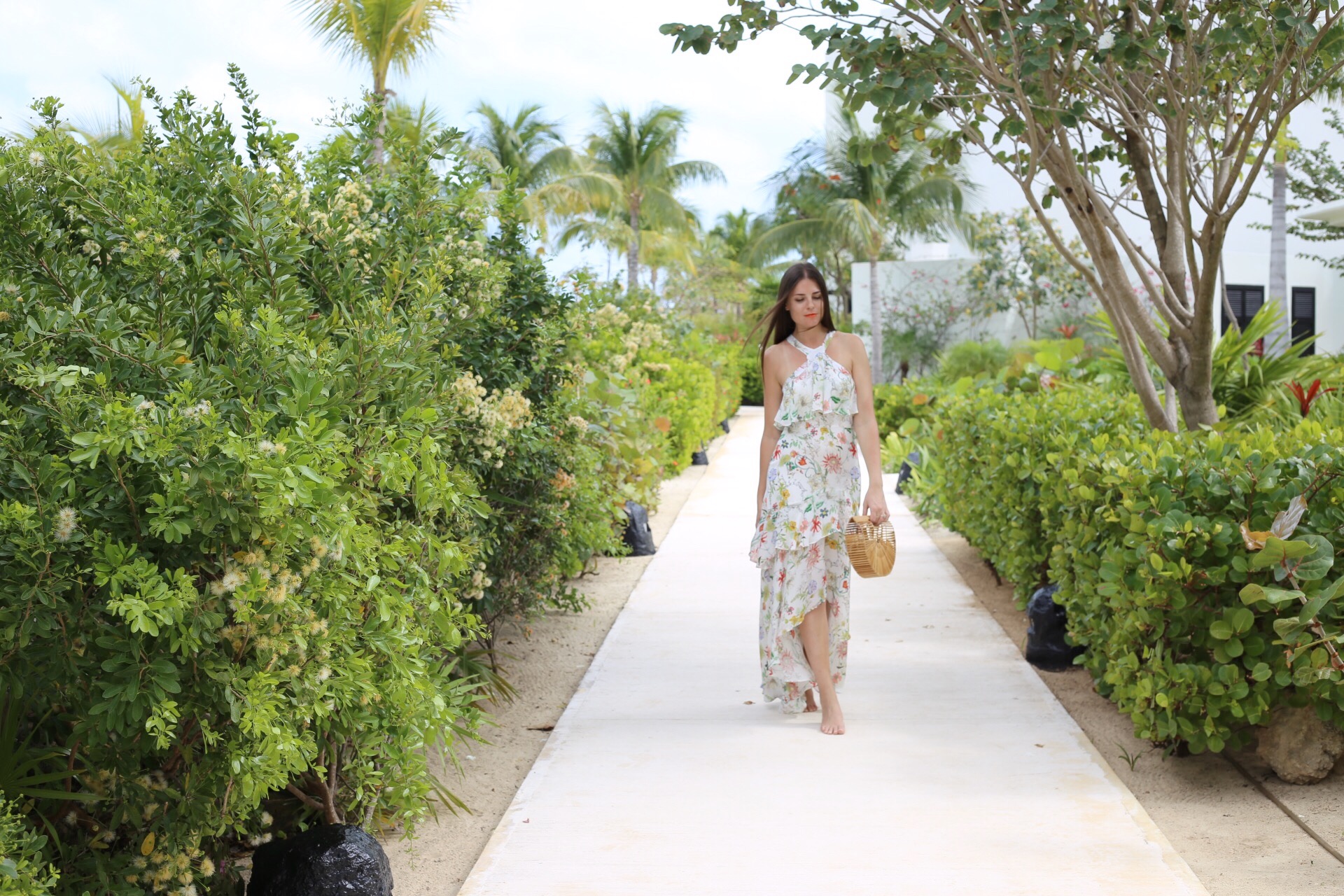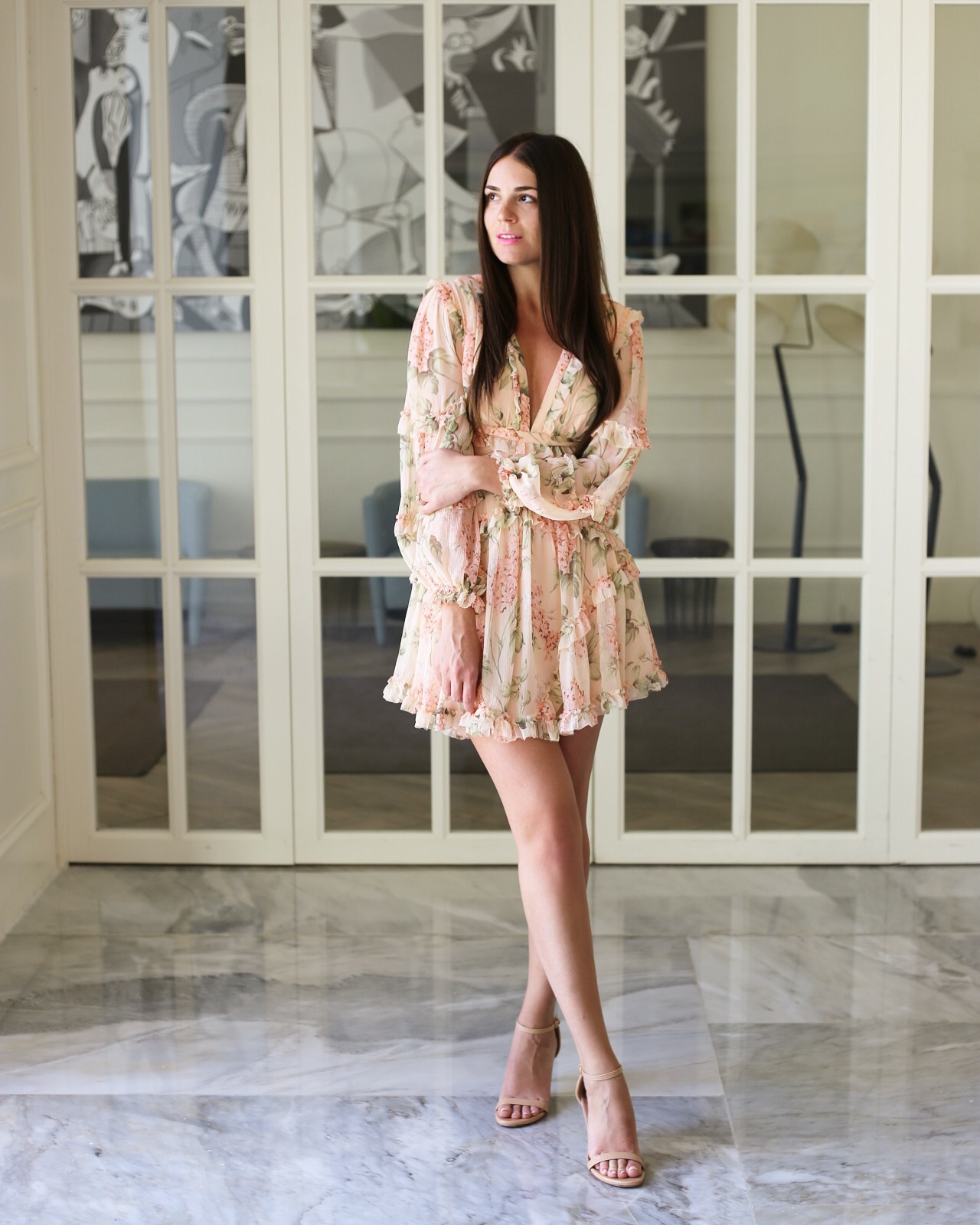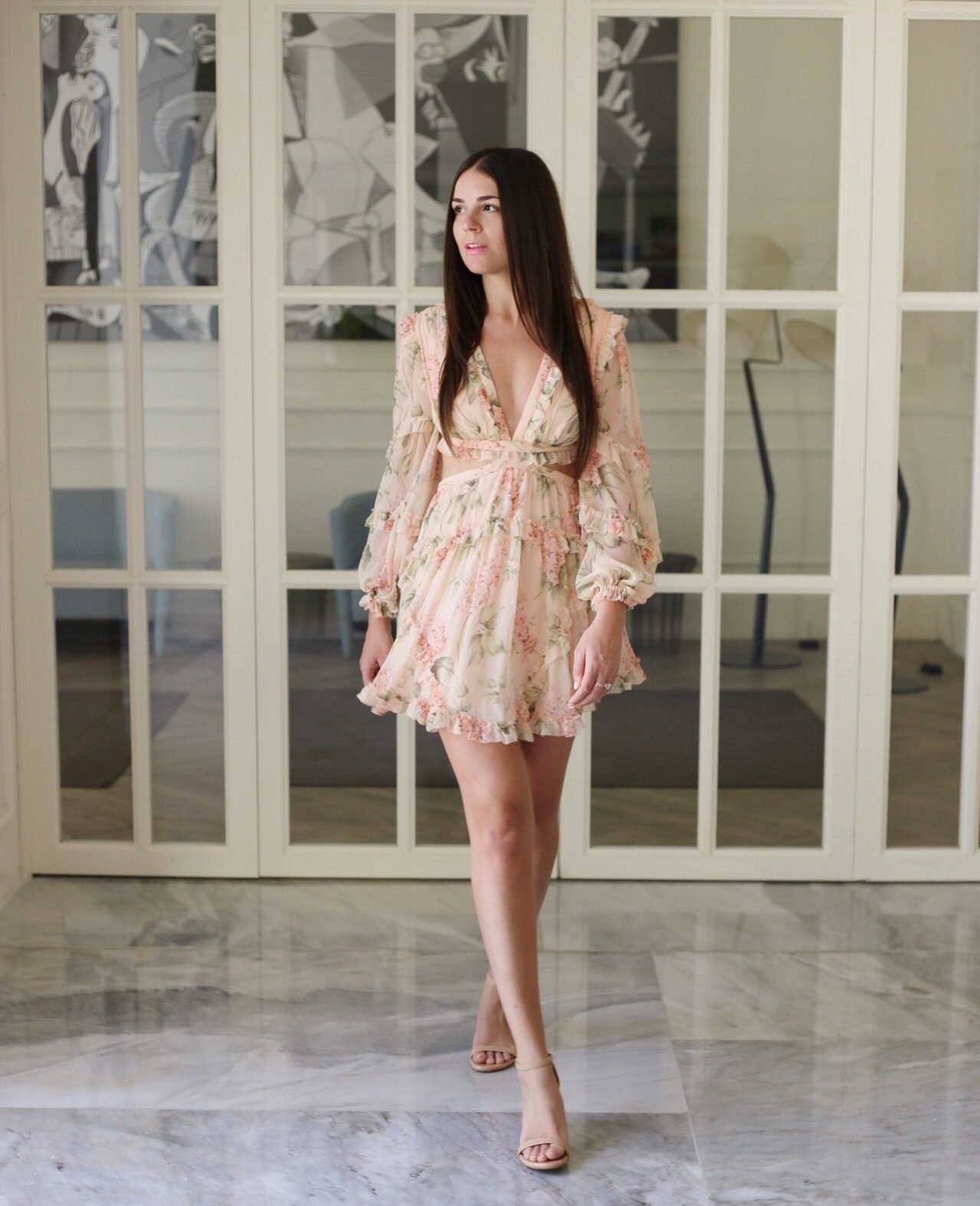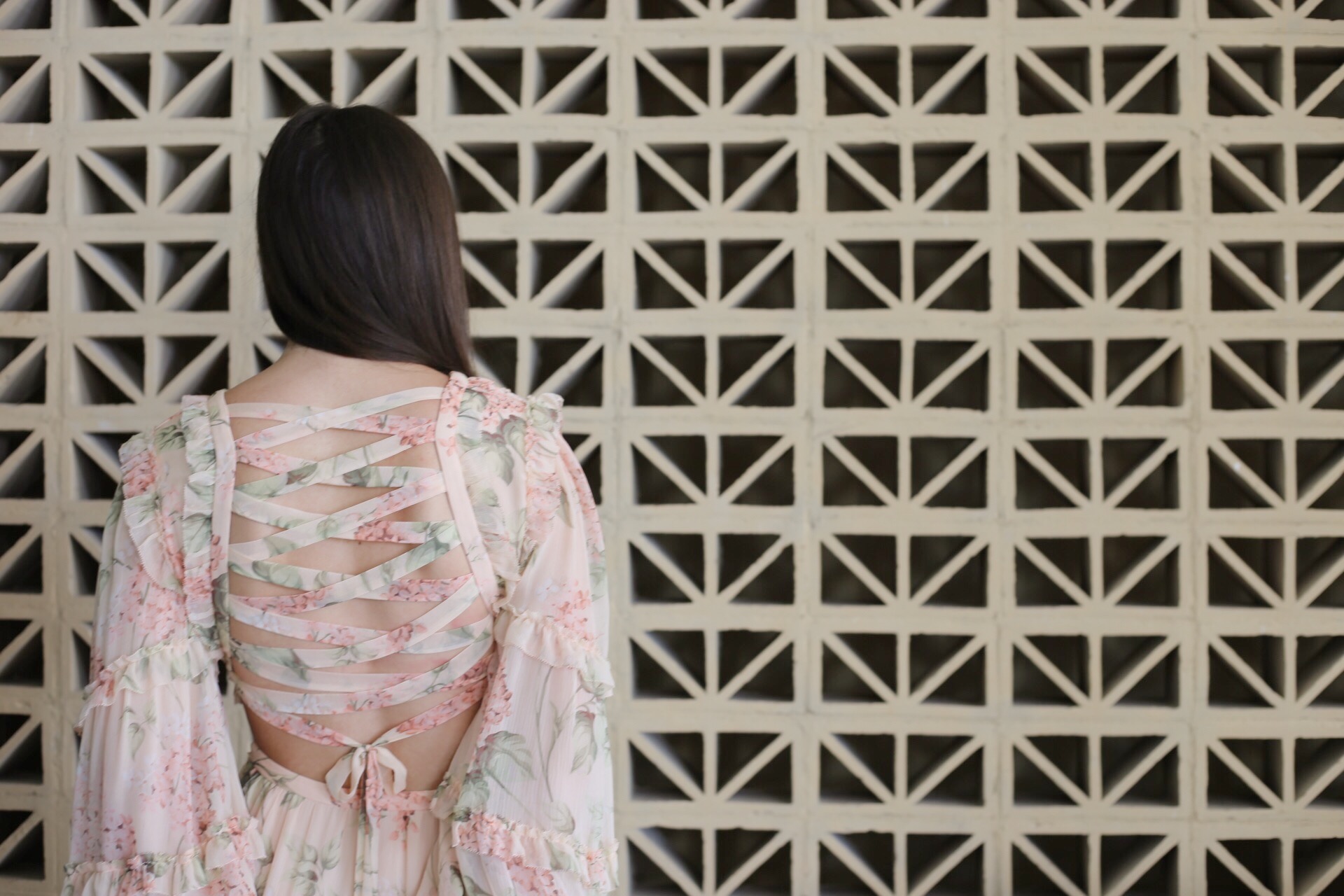 And last but certainly not least, don't forget to pack your sunscreen!