Northern Canada Travel Guide
If you had told me a few months back I would be travelling to the Northwest Territories in the dead of winter, I would've said you were mad!
Yet, there I was, in January, in Yellowknife.
I must admit, I was pleasantly surprised, and because of that, I wanted to share my experience with you hoping that you might consider visiting this breathtaking landscape yourself some day.
What To Pack
Before heading up North I researched the weather, and lucky for us, there was a BIT of a break in the cold front, so I knew I'd be able to pack for both outdoor activities and indoor ones.
Here's a list of recommendations: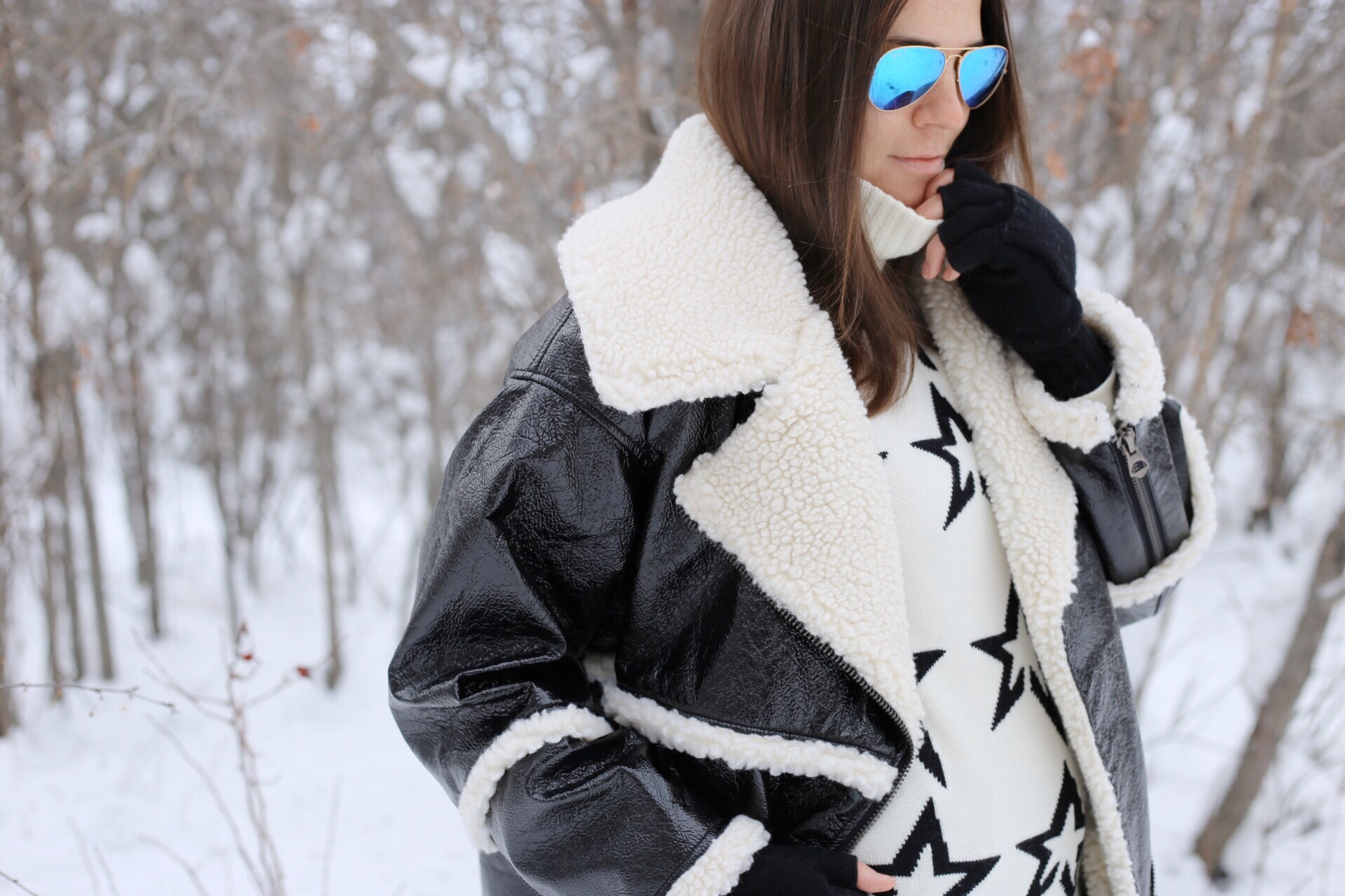 The key to dealing with an extreme climate, is layering (many, many layers); and to do so successfully, you'll want to start with base layers. Merino wool is a natural choice for base layers because it's itch-free, naturally anti-microbial, and has give and stretch. Worn next to the skin, it buffers temperature changes, so you don't feel instantly chilled when a wind springs up or the sun goes down. I recommend both a long sleeve crew neck option like this one from MEC, as well as a pair of long johns like these also from MEC.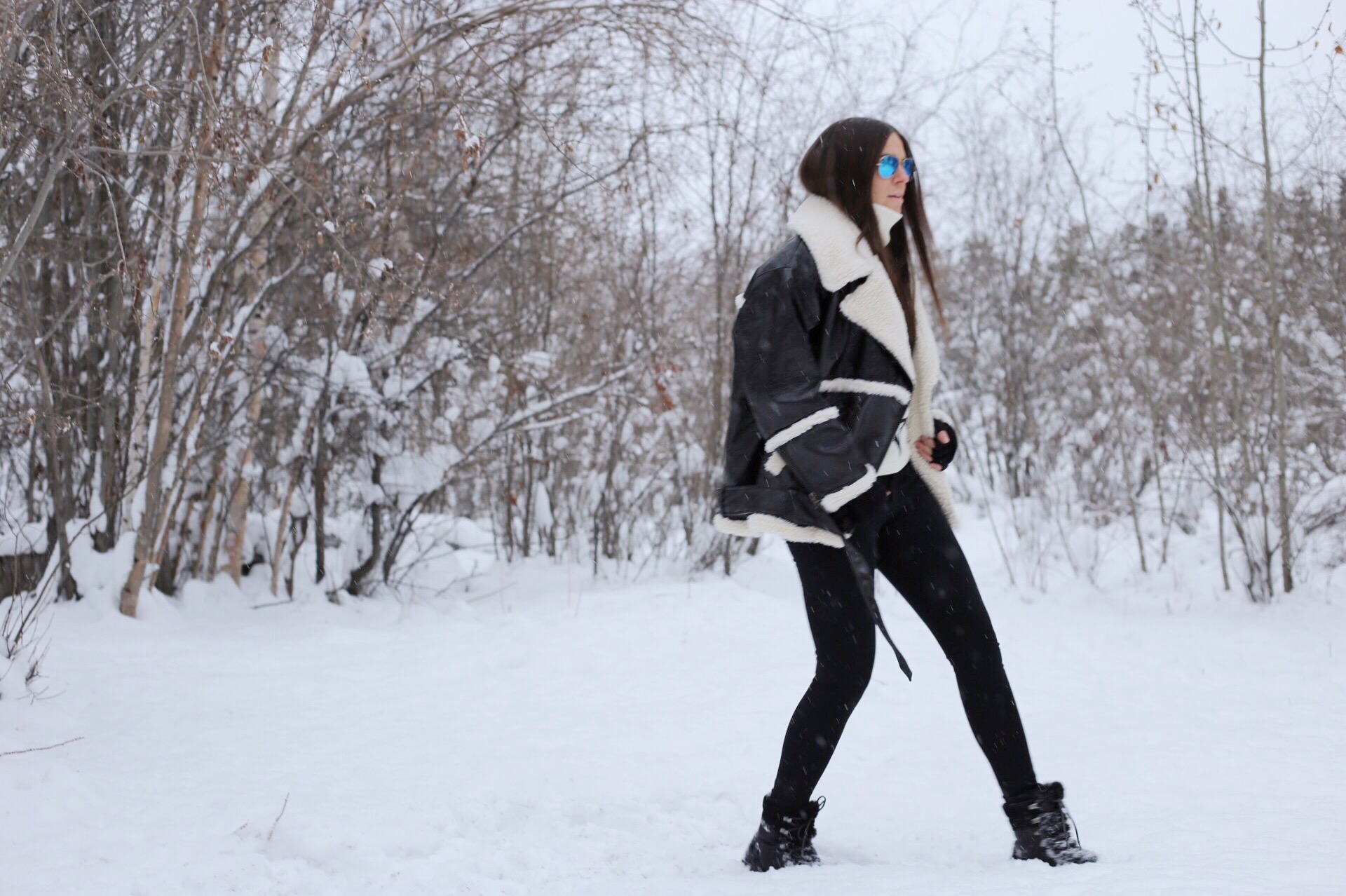 2. Fashionable & functional layers are a must. Any fabrics that associate with warmth (down-filled, leather, cashmere, and wool) will be your BFF's. And trust me, you'll want the extra layers so that when you're in and out of local boutiques and restaurants, you'll have the option to warm up, or cool down. Here's some of the functional pieces I brought with me to mix and match that were easy to layer:
Jacket – ASOS, Sweater – Perfect Moment,  High-Waist Denim – Citizens of Humanity, Boots – Ugg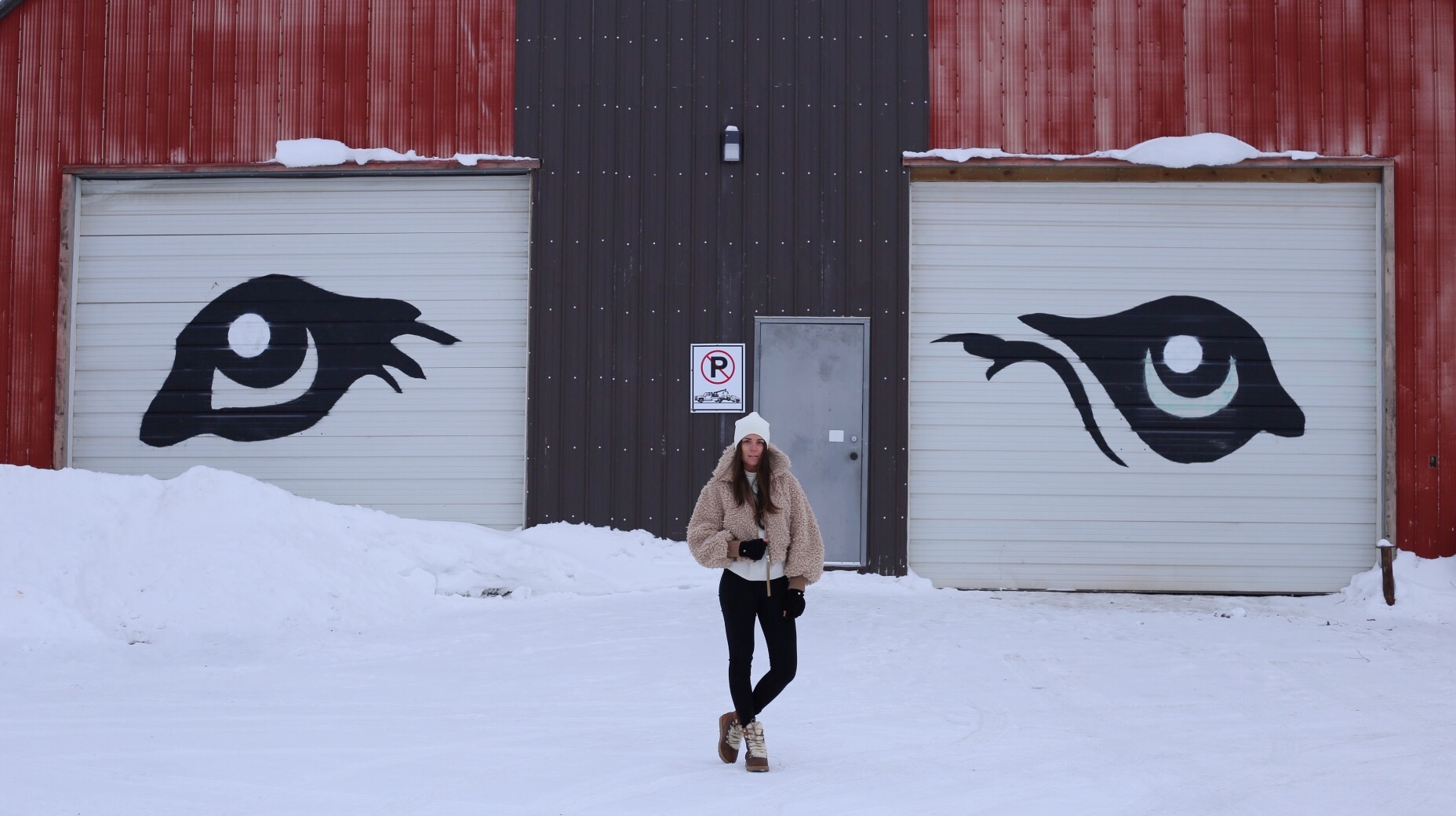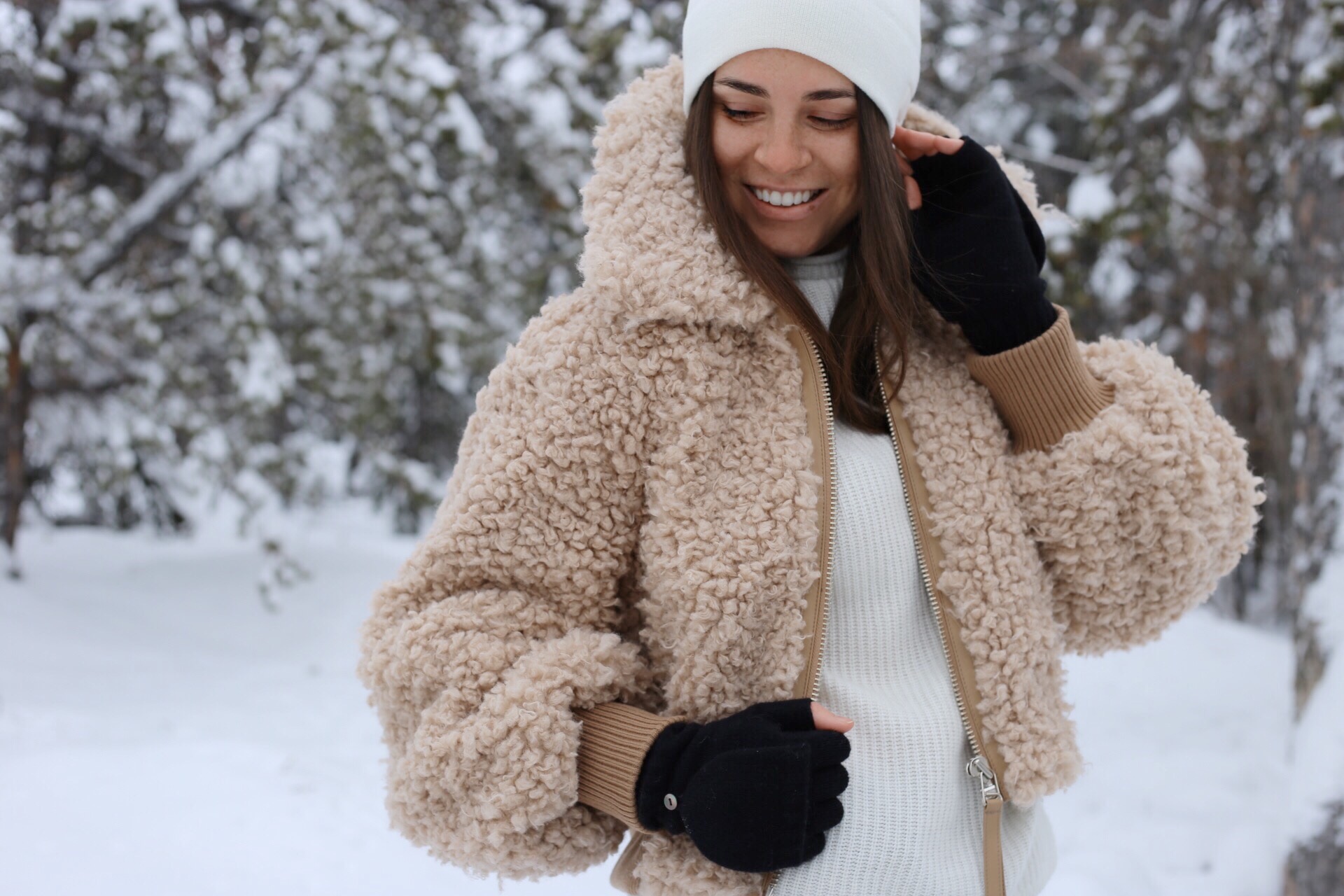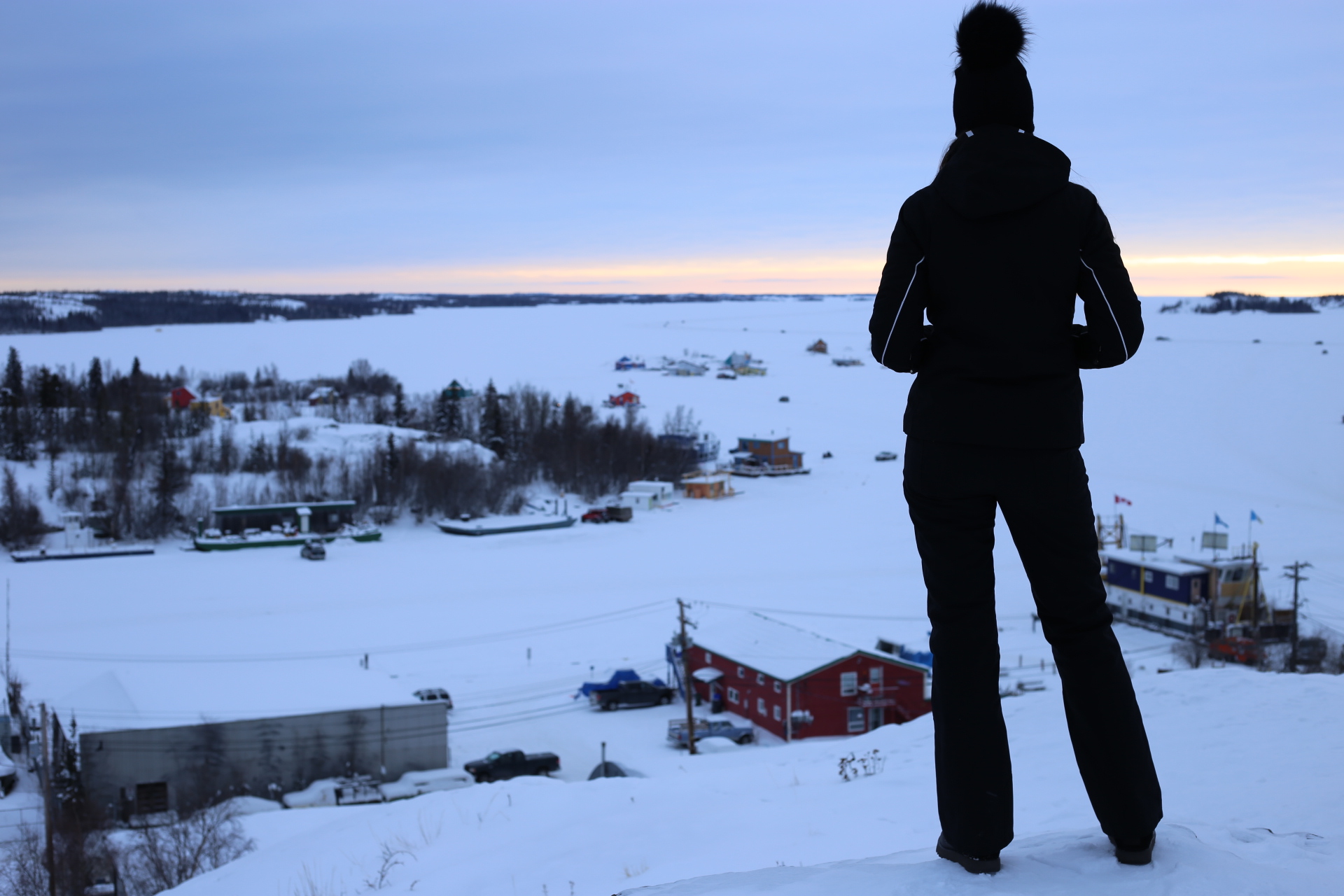 What To Do & Where To Eat
We were lucky enough to have our very own tour guide thanks to my brother's expertise (he's lived there for 3 years now), so here are some things I'd recommend doing in Yellowknife: