Summer Deals for Your Wardrobe Fix!
July is one of the best months to shop as everything hits BIG sales, so if you've been waiting to pick up some summer must-have's, now's the time!
And to save you time and money, I've got THE place to shop for all your summer deals. Amazon Prime Day starts TODAY, where you can not only shop their incredible range of products, you can also earn 5X the miles when you shop Amazon via the Aeroplan eStore (and guys, this is for 2 days only, so you won't want to miss it)!
To get you started, I thought I'd share a couple of my top picks for your summer wardrobe:
Sundress – any summer dresses with a mid to lightweight cotton will be your BFF. They help with the heat while also not showing sweat. I especially love neutral shades or classic prints as it ensures you'll wear them far more often.
Sunhat – hats are the ultimate finishing touch to any summer look. Not only does it look super chic, it also protects your head and face from the sun, and helps you last a little bit longer before you have to go for the dry shampoo.
Flat Sandals (that aren't flip flops) – this may sound funny, but it's important to have flat sandals that aren't the flip flops you wear around the pool or throw on to take out the garbage. Why you ask? Because you can't really dress them up. Don't get me wrong, I love a good flip flop with my bathing suit and a pair of jean shorts for the cottage, but especially when travelling, it's nice to have a dressier flat that you can wear with ALL of your summer staples. I personally love ones that also wrap up the ankle as I find it elongates the leg and almost looks like you're wearing a heel.
Multifunctional Bag – convertible bags for the win, always. Anything that you can use in multiple ways and for many occasions is always worth the money. My Chloe bag can be worn as a shoulder bag and a backpack, and as a result this beauty has travelled with me all over the world. Another great option for summer is a fanny pack (more stylishly known as a belt bag). These bags also give the option of wearing them across the chest or across the waist and have the advantage of being 'hands free'.
Sunglasses – I mean this should go without saying, but sunnies are a must have for summer. My advice is to try a new style this season – perhaps a pair of the micro-trend sunnies made famous by the Hadid sisters? Or maybe a fun pair of 70's inspired circle sunnies like I did? Even a cat eye would be great! Either way, there are so many fun styles, most of which you can find for under $20.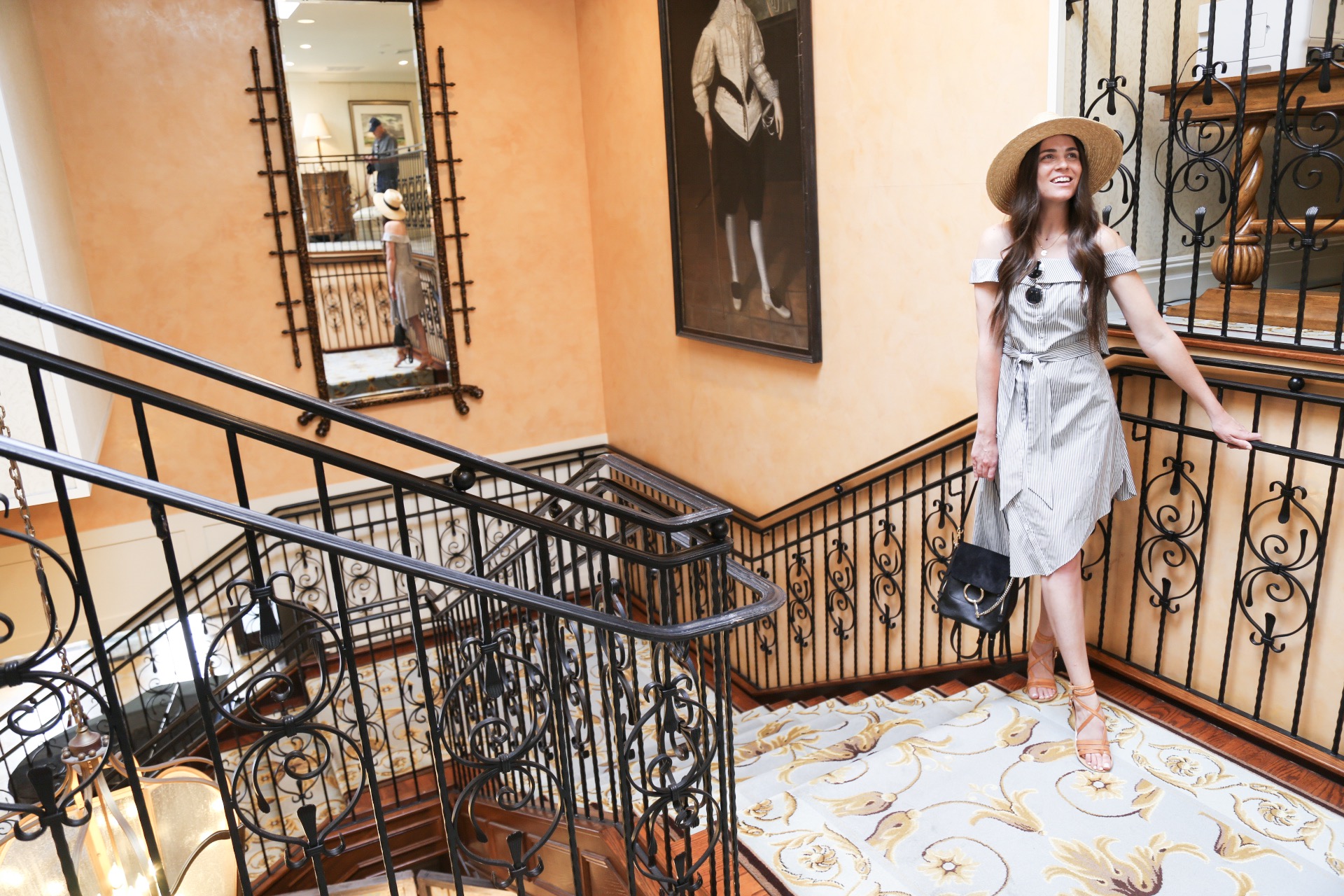 Crop Tops or Off the Shoulder Tops – if showing your midriff isn't your thing, that's ok, but it is a fun trend to try and is a great topper for summer. The best part about this trend is if you pair it with a high-rise pant, skirt or short, you can actually wear this look without showing even an inch of skin while still getting the look and feel of the trend! If you're still a hard no, my next best thing is the off the shoulder top. They can be dressed up with a beautiful gaucho pant or floral skirt and dressed down with a pair of jean shorts or cargo pants. Either way, these two styles of tops should be on your radar this summer (and for any upcoming holidays too!).
Wide Leg Pant – I love wide leg pants year round, but summer you can really play with fun fabrics and silhouettes. If you're looking for a new pair this summer, I'd recommend looking for a high-waisted wide leg; not only are they elongating, they also give you the opportunity to wear them with cropped tops and other silhouettes that are more summer-esk.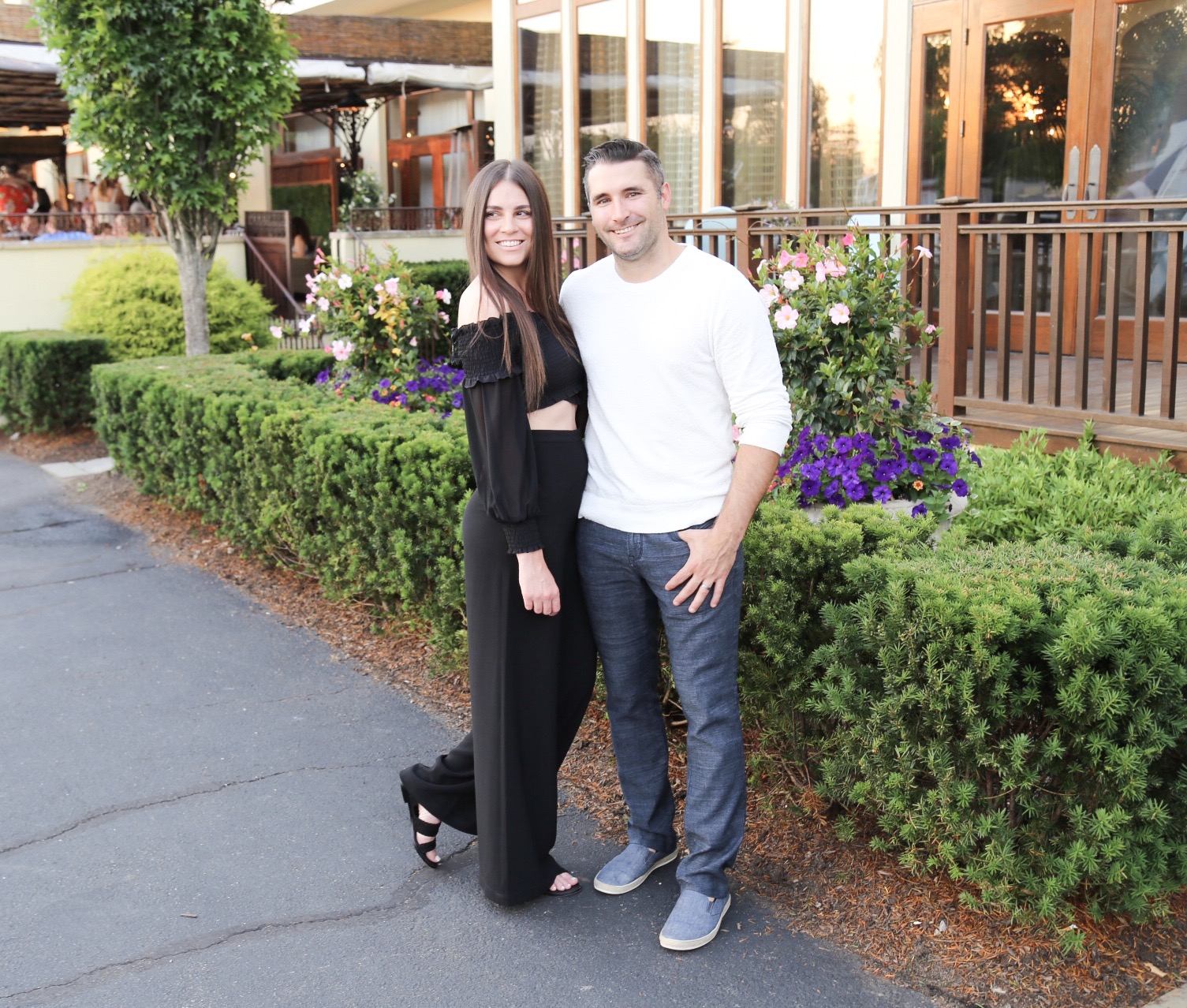 Rompers – for those who follow my blog and my TV segments know I love a good jumpsuit, so it's probably no surprise that I'm recommending a romper as a summer essential. They're easy-breezy, can be dressed up or down simply by swapping out for a heel or a flat, and they're oh so comfortable. Look for lightweight fabrics, and in this case, don't be afraid to go bold with print – they're also a fabulous wedding guest alternative to a dress!
Summer Clutch – clutches can be tricky year round, so I'd recommend getting a lighter coloured clutch for summer in either a raffia style fabric or even done in wood. I love the bamboo handbag I bought a couple years back – I use it for travel, for summer weddings, and everything in between. Because it has a natural look, it goes with just about everything!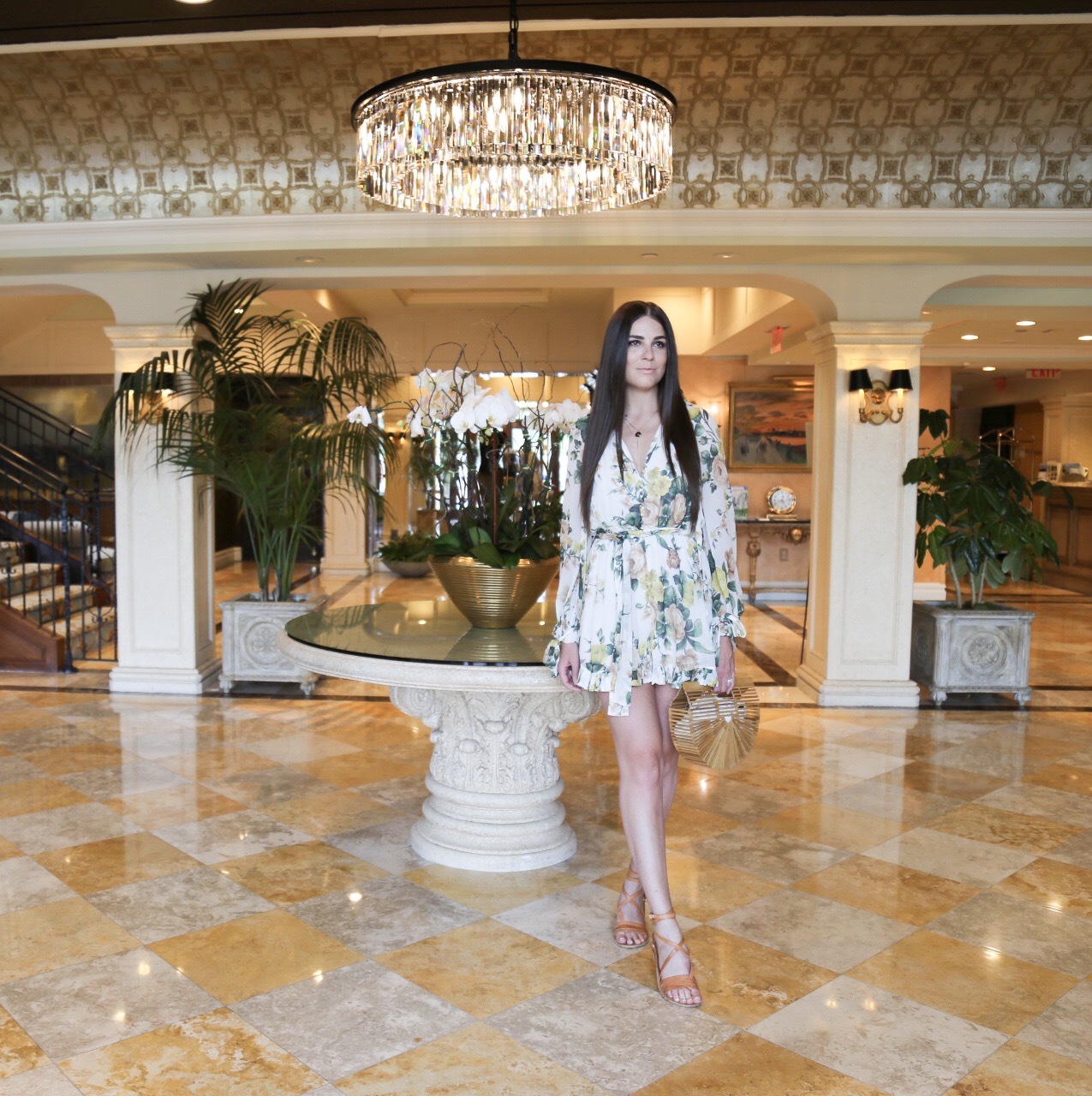 Jean Jacket – Summer is tough when it comes to jackets. They're either too warm or not warm enough – with the exception of a jean jacket. Classic with a nod to Canadiana, the jean jacket is a must have for summer toppers.
Tee – This should go without saying, but basic tees in neutral colours are instant staples for summer. Dressed up with a skirt or down with a short: white, navy or black t-shirts are an easy A for your wardrobe. I like to give mine a partial tuck or a side knot to define my waist to keep them from looking schleppy.
Denim Short – Jean shorts aren't just for teenagers anymore. There are so many different cuts, styles and silhouettes that you're sure to find one that best suits your style and comfort level. Another tip is to look for ones made of tencel – not only is it a sustainable fabric, they also have a looser fit for comfort and durability!
Classic Sneaker – I believe in a good sneaker year round, but a classic white sneaker is my favourite. A quick tip to keep 'em clean: magic erasers will be your BFF. And from time to time, take your insole out and machine or hand wash. Helps keep them clean AND fresh.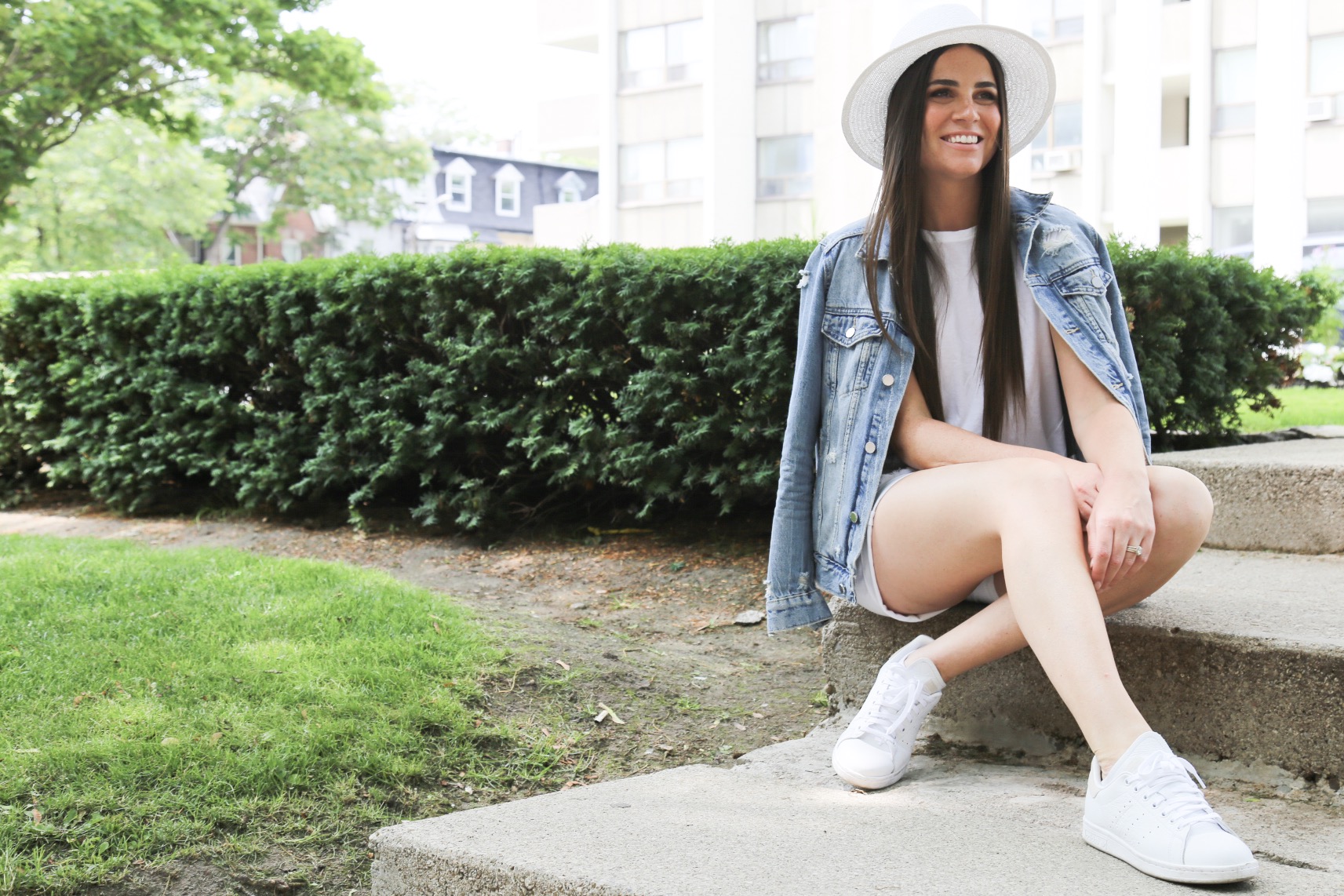 So now that you've got your list, I know just the place to shop: Amazon.ca!
Amazon's Prime Day runs only once a year, and provides Prime Members with exclusive deals for a limited amount of time!
And this isn't just summer wardrobe goodies for you, Amazon has something for everyone from the hottest kids' toys and even gifts for family and friends (I don't know about you but wedding season has me on high alert for great gift ideas!).
Probably the best part about the Amazon Prime Days is Aeroplan members can get that much closer to their #travelgoals simply by getting what they need at Amazon.ca!
And in case you've forgotten, you can shop through the Aeroplan eStore in three easy steps:
Log in to the Aeroplan eStore with your Aeroplan Number and last name
Click on the special offers on the landing page or browse through the categories listed
Click on the "Shop Now" button to be redirected to Amazon.ca and voila! You can start shopping online
And don't forget, you can earn even more miles on each purchase if you use an Aeroplan-affiliated financial card and, if you're an Aeroplan Status member, you'll earn even more miles!
Happy Shopping!
This post was created in partnership with Aeroplan however all views and opinions are my own.