This Season's Hottest Colour Is Hard To Ignore
When it comes to fashion this summer orange really is the new black.   There is no need to be intimidated by this ultra-fierce colour! With a wide range of shades, from soft melon to dark persimmon, this hue works on every skin tone.   And the colour is so versatile, pairing perfectly with everything from bright blue and mint green to magenta, orange is guaranteed to become the latest wardrobe staple.
Orange Skirt
This gorgeous skirt not only boasts an elongated silhouette and button details, but gives the option of dressing it up or down.  Here I kept the look a little more subtle by pairing it with a classic white dress shirt and adding little pops of turquoise.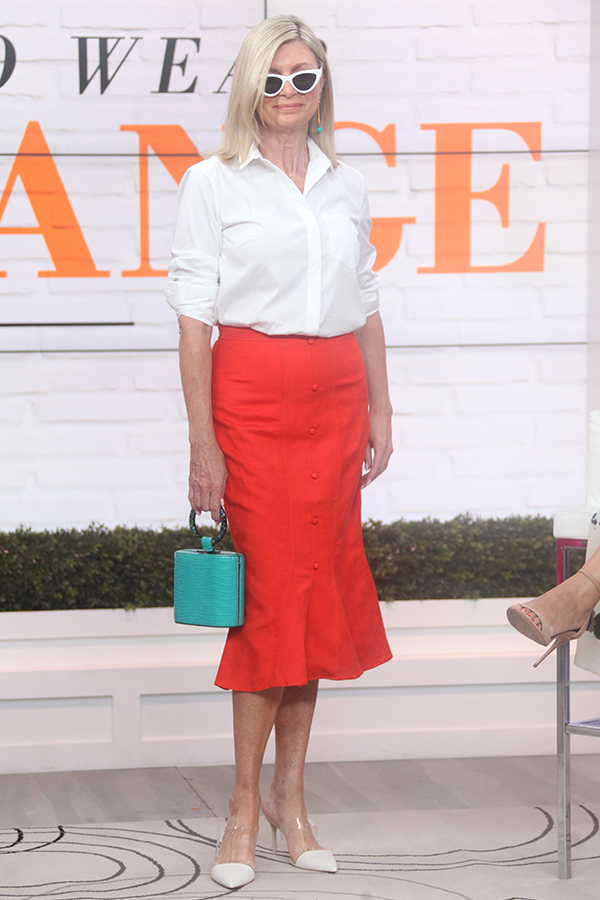 H&M blouse | Ever New skirt | ZARA shoes | Dean Davidson, Nordstrom earrings | ALDO sunglasses | Topshop, Hudson's Bay purse
Boho Chic
While this look might not scream ORANGE(!!), there are so many shades that these more subtle tones in a fun pattern make it easier to rock from head-to-toe.  I love the 70's vibe and (bonus) it's part of H&M's Conscious Collection.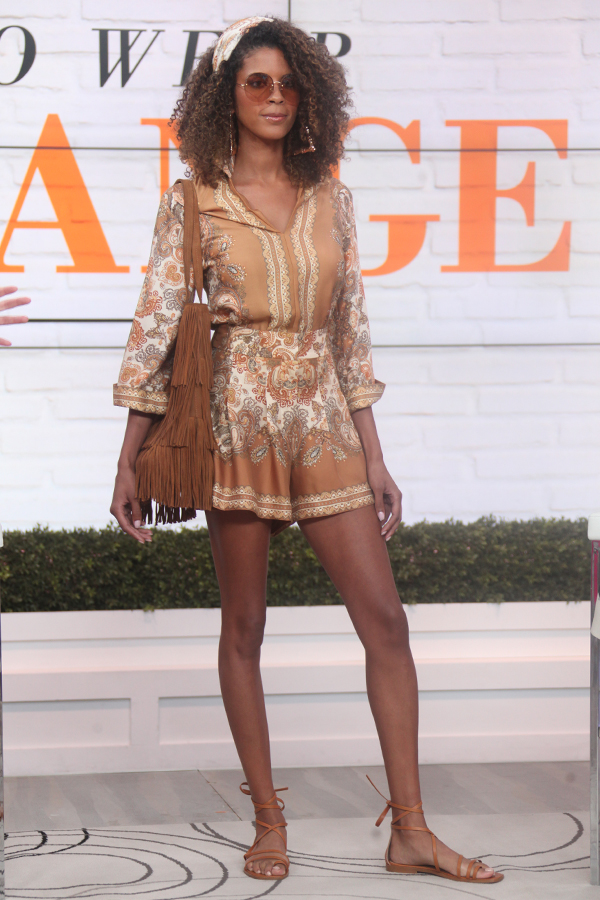 H&M blouse | H&M shorst | L'Intervalle sandals |  Topshop, Hudson's Bay earrings | H&M sunglasses | H&M scarf |ZARA purse
50 Shades
A  shirt dress done in cotton is a summer staple because it's sooo breathable and the classic silhouette will make sure it's going to continue being on trend next season.  When wearing multiple shades of the same colour make sure there is enough contrast in both hue and texture.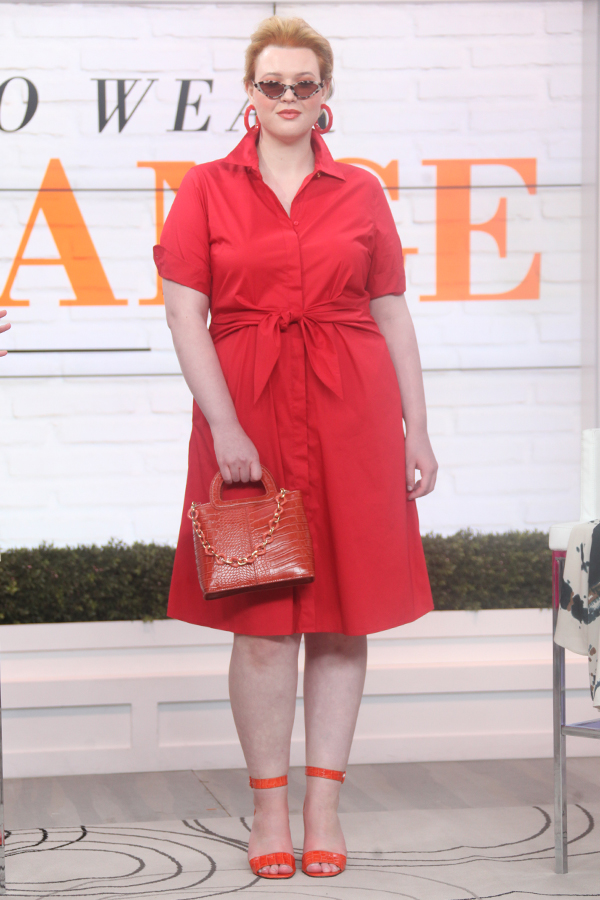 Lauren Ralph Lauren, Hudson's Bay dress | L'Intervalle shoes | Free People earrings|  Topshop, Hudson's Bay sunglasses | Topshop, Hudson's Bay purse
Tangerine Dream
OM-tanGerine.  This menswear inspired look is not for the faint of heart. Break up the pieces by paring it with a t-shirt or jeans, or for maximum impact keep these separates together. When it comes to accessories keep everything else minimal.
Hugo Boss Suit jacket | Hugo Boss suit pants  | L'Intervalle shoes | H&M earrings
Images from Caitlin Connelly/CTV