Transitional Fashions To Get You Excited For Fall
Like or NOT, Fall is technically around the corner. So the best way to hold on to those warm-weather vibes a little longer is by transitioning your favourite summer staples into the new season.
Midi Skirt
Bright neon was such a staple colour for spring and summer. One of the easiest ways to transition this into Fall is to add beautiful, rich textures. Opt for heavier fabrics and prints (like houndstooth, which is synonymous with Fall) and swap out your sneakers for a high boot.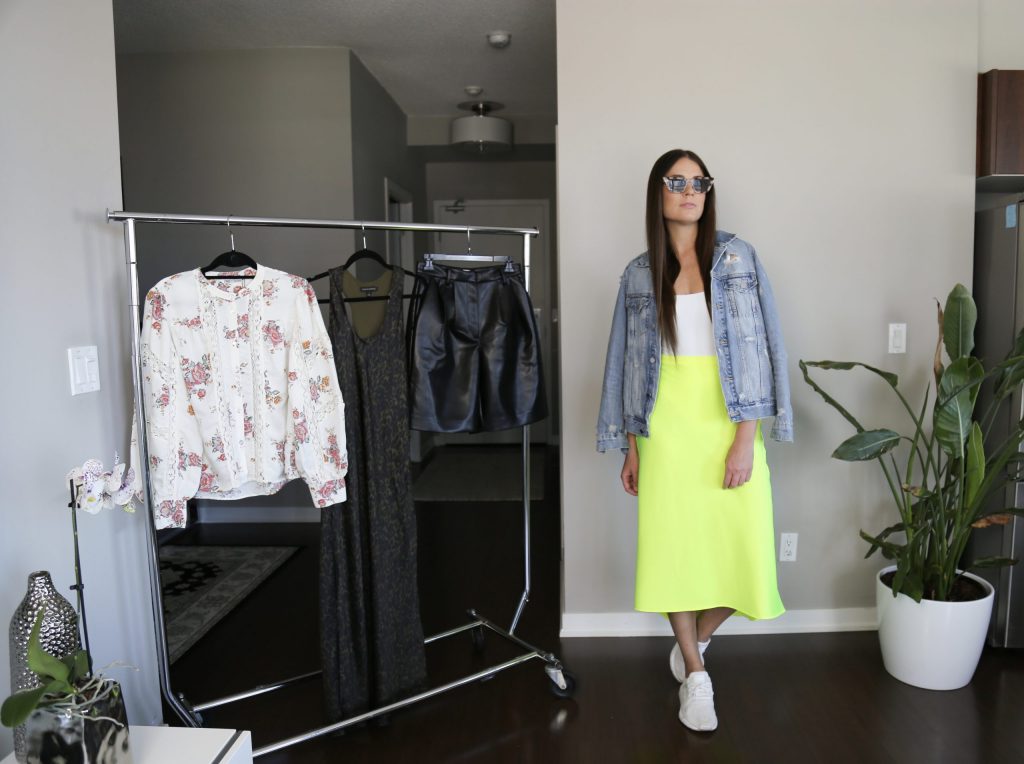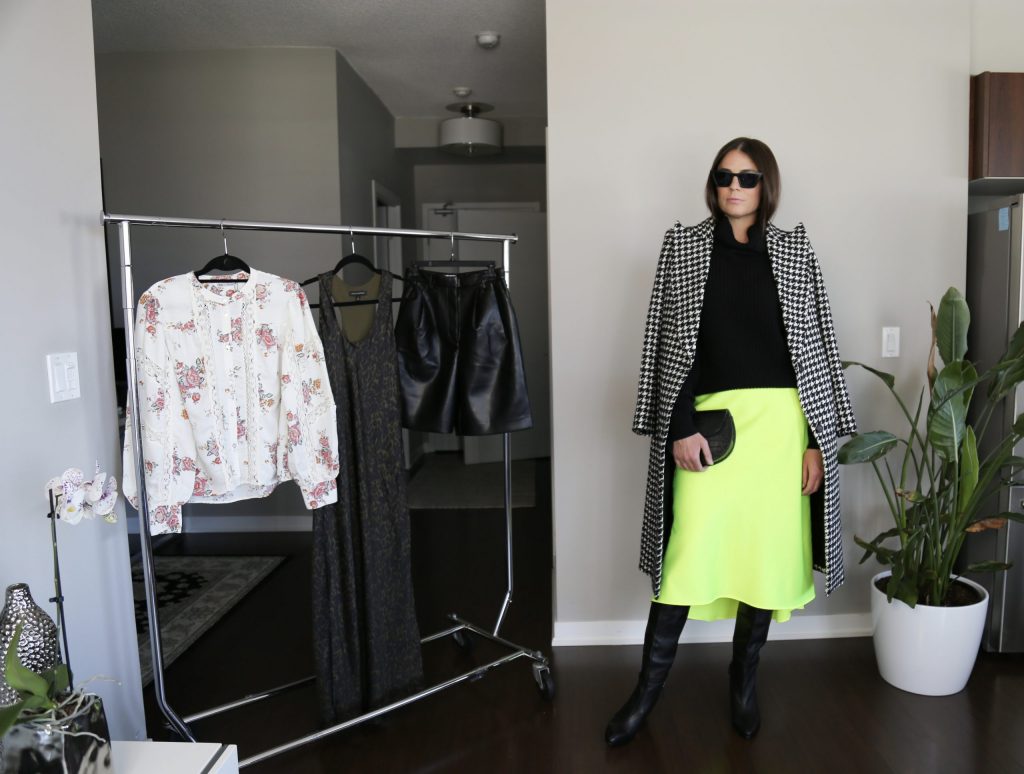 GUESS midi skirt | Wilfred, Aritzia sweater | SMYTHE coat | ai Toronto Seoul crossbody belt bag | Zara slouchy heeled boot
Puffed Sleeve
It's safe to say we've all been a big fan of the puffed sleeve trend. The best way to transition to Fall is by pairing it with lush textures that read so true to the season. These vegan leather, high-waisted cargo pant tick all the boxes. It's also a great time to look at accessories: think rich burgundy tote or a large brimmed hat. If you've got a softer fabric for your puff sleeves then throwing on a coat is no problem. When the puff is more dramatic or structured, look for a coat with lining, which will help it glide over your go-to shirt or opt for a cape.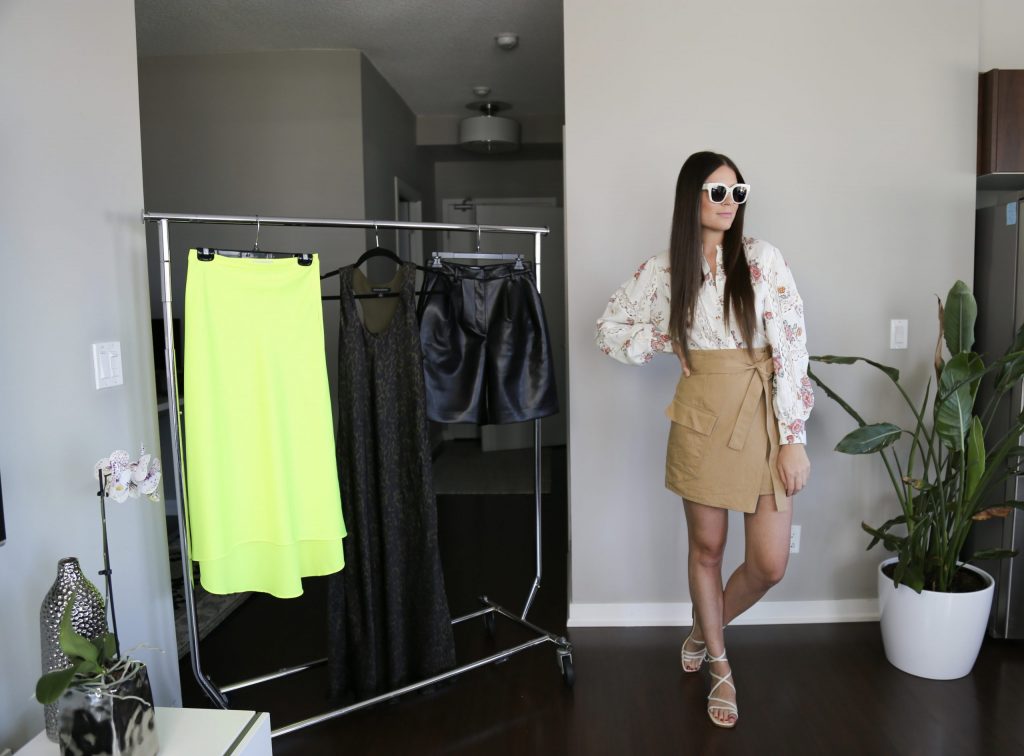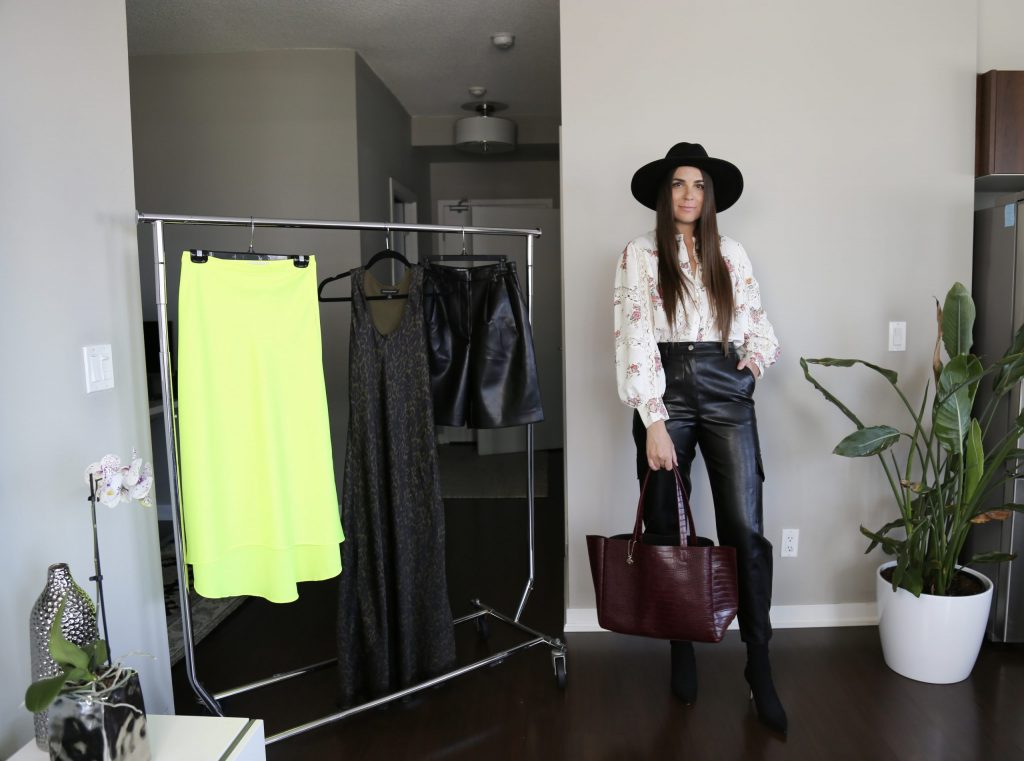 Zara puff-sleeve blouse | Wilfred, Aritzia faux leather cargo pant | ela handbags | Stuart Weitzman sock boot
Slip Dress
This subtle leopard print slip dress looks fantastic when worn alone with gladiator sandals and a pair of sunnies. For colder temps pop on an oversized cardigan. To keep the look fashion-forward, add a belt at the narrowest part of your waist and tuck the extra in the side to keep it in place. For another twist button up the cardigan in the back.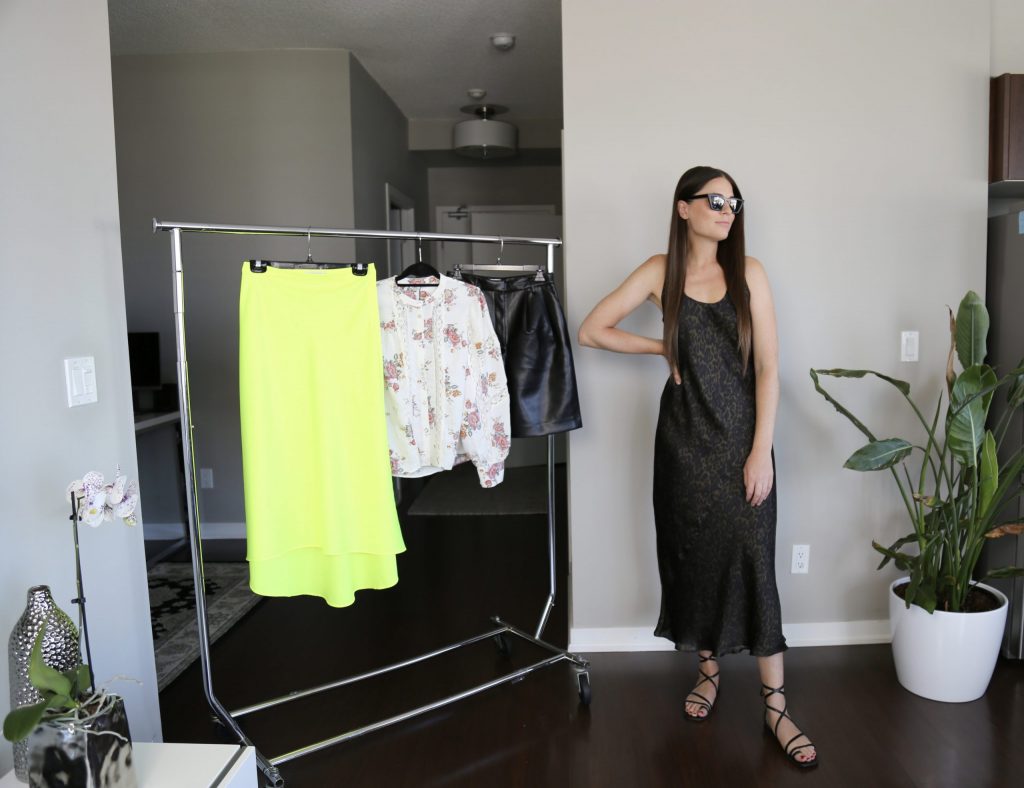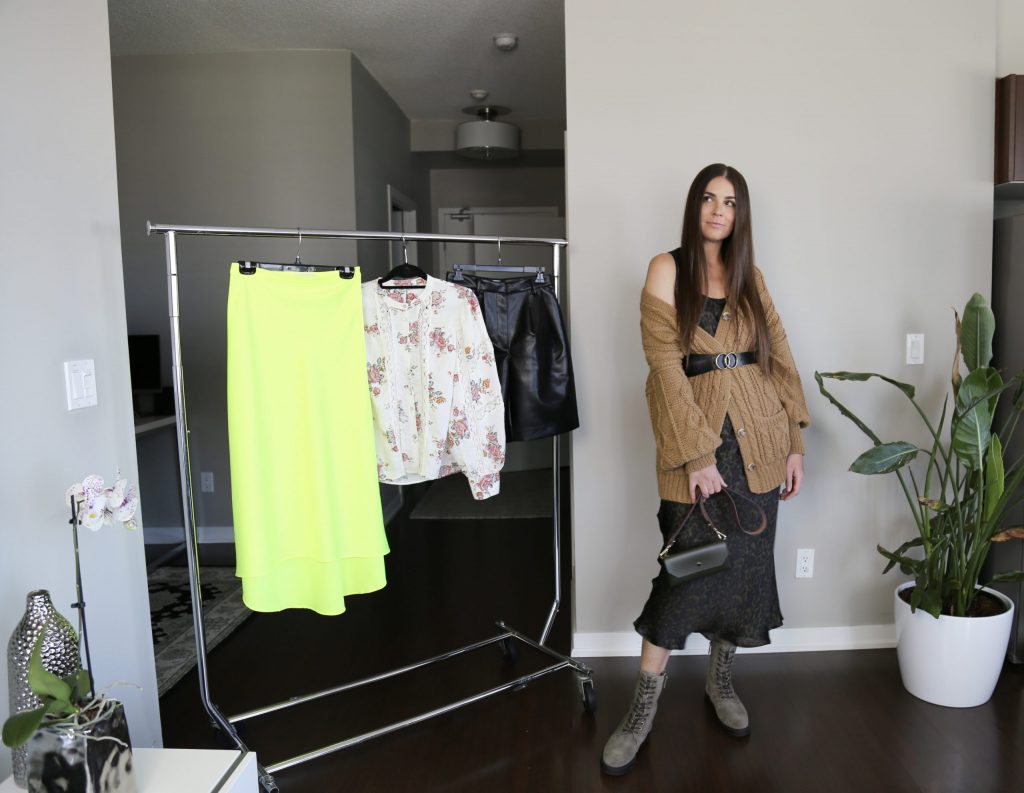 Banana Republic slip dress | Smythe cardigan | Auxillary, Aritzia belt | ai Toronto Seoul crossbody bag | Massimo Dutti lace-up boot
Long Short
The long-short has been a staple all summer. Here I've added a cream turtle neck, python blazer, and a sheer tight. Mixing prints is so fun, so I opted for a polka dot tights to keep the outfit fresh. If you're wearing a neutral outfit, the sky is the limit when it comes to print or colour for tights. Invest in colours like mustard or cobalt blue. Afterall good pair of tights can completely transform your look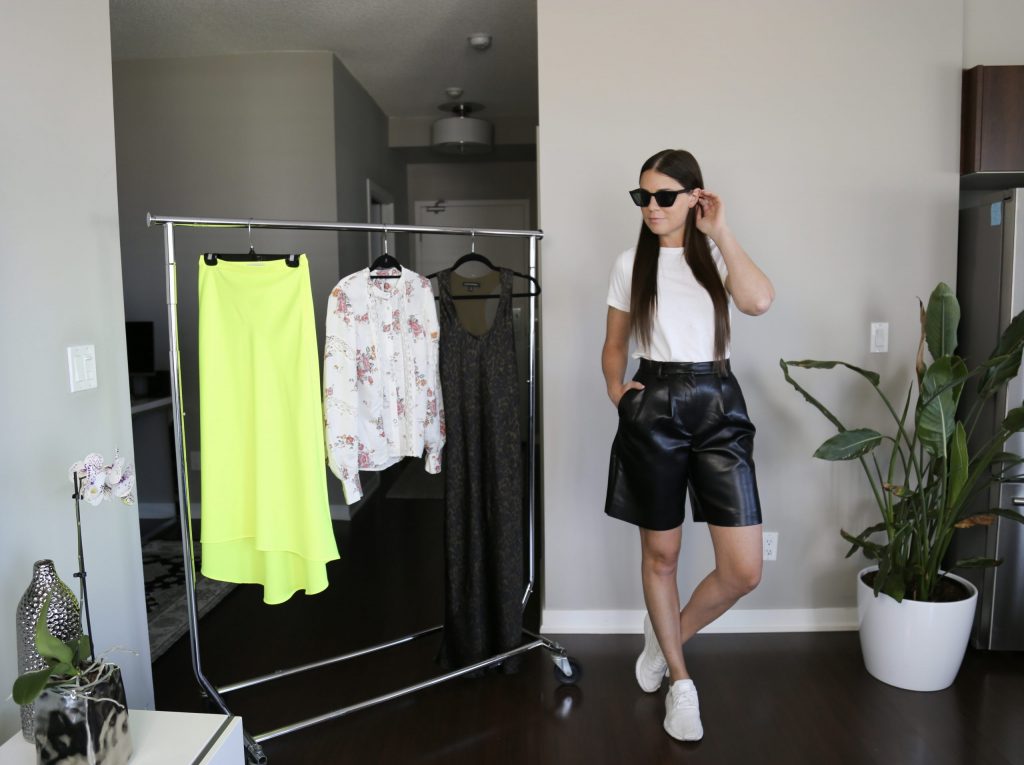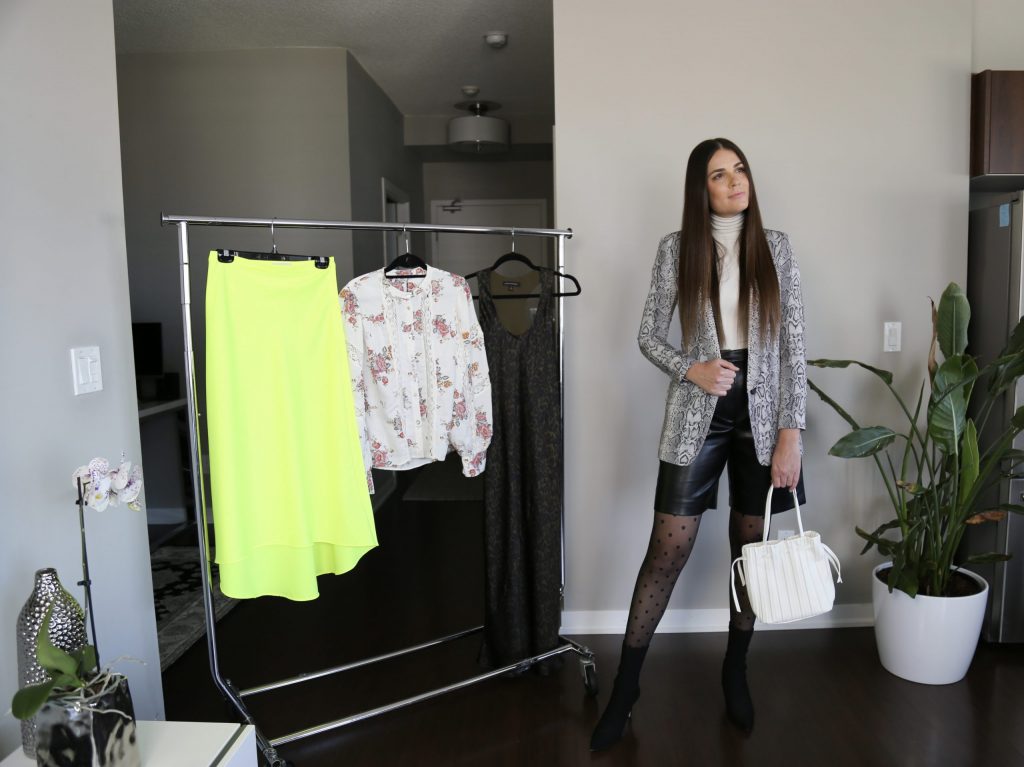 Sunday Best, Aritzia turtleneck | Wilfred, Aritzia short | Smythe blazer | From Rachel tights | Zara mini bag | Stuart Weitzman ankle boot