Airport Outfits For Your Next Vacation
From pretty to practical there are so many ways to dress for the airport.  And whether you're inspired to take all these items on board (or just a few), theses outfits will help you spend less time dressing for travel, and more time packing.
A statement jacket instantly elevates your airport outfit.  Even leggings and a sweater can give off-duty model vibes with the addition of a boyfriend blazer.  And wearing this extra thick layer on the plane gives you additional room in your luggage for souvenirs.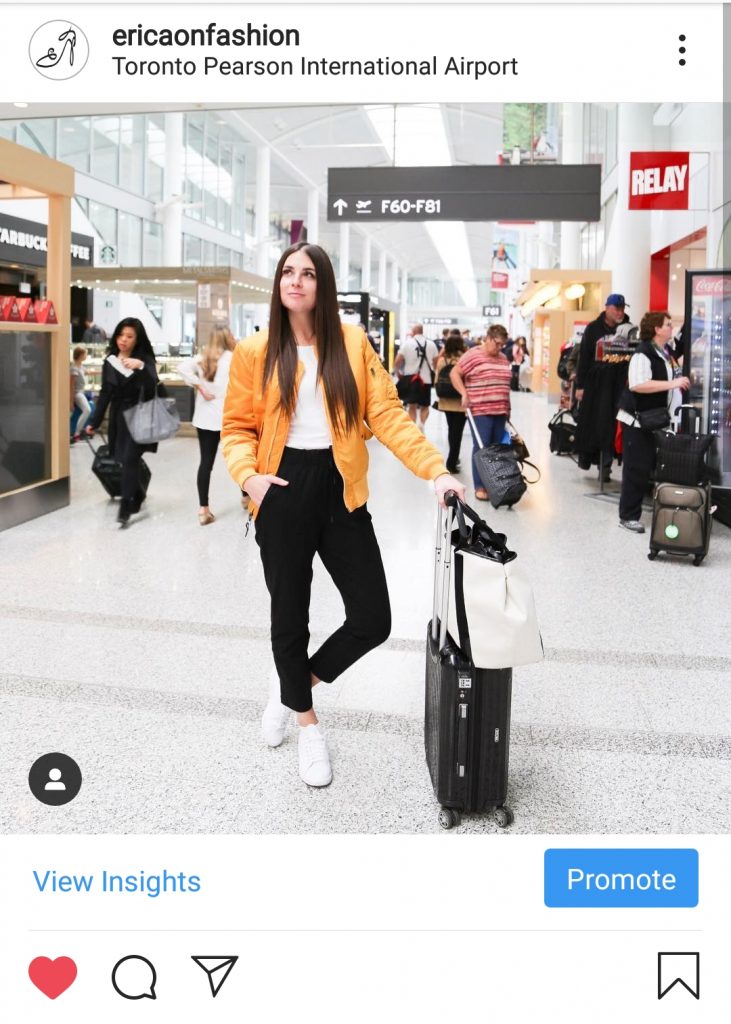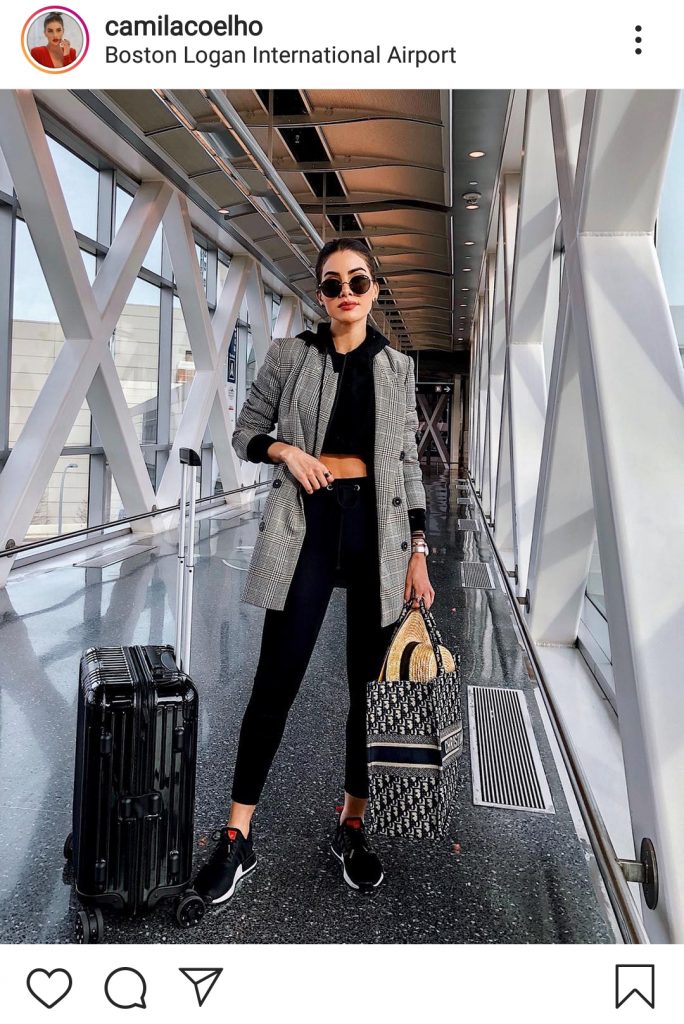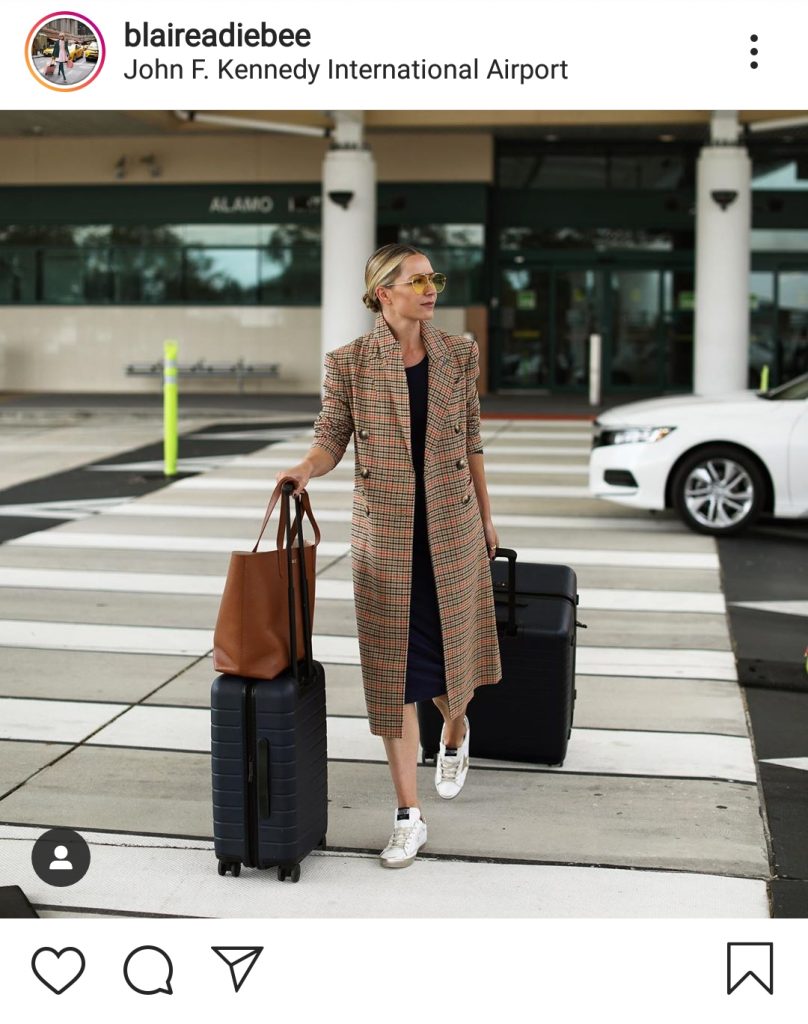 Suitcases are accessories too!  This classic trench looks extra modern with brightly coloured luggage.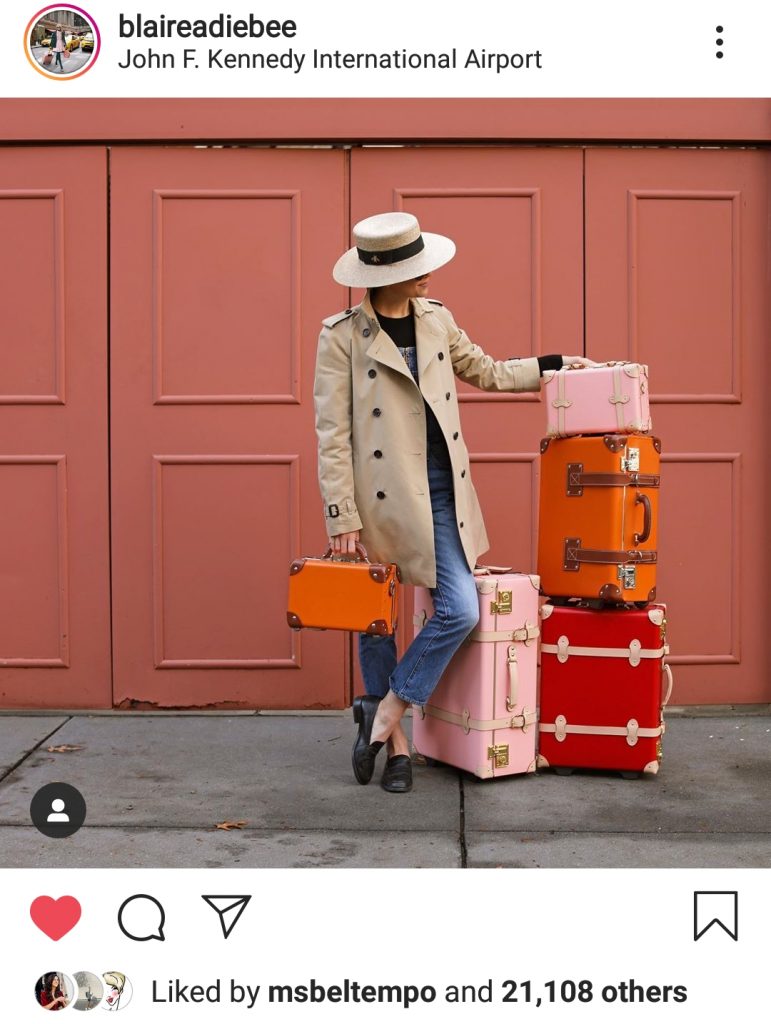 Comfort doesn't have to mean sweats.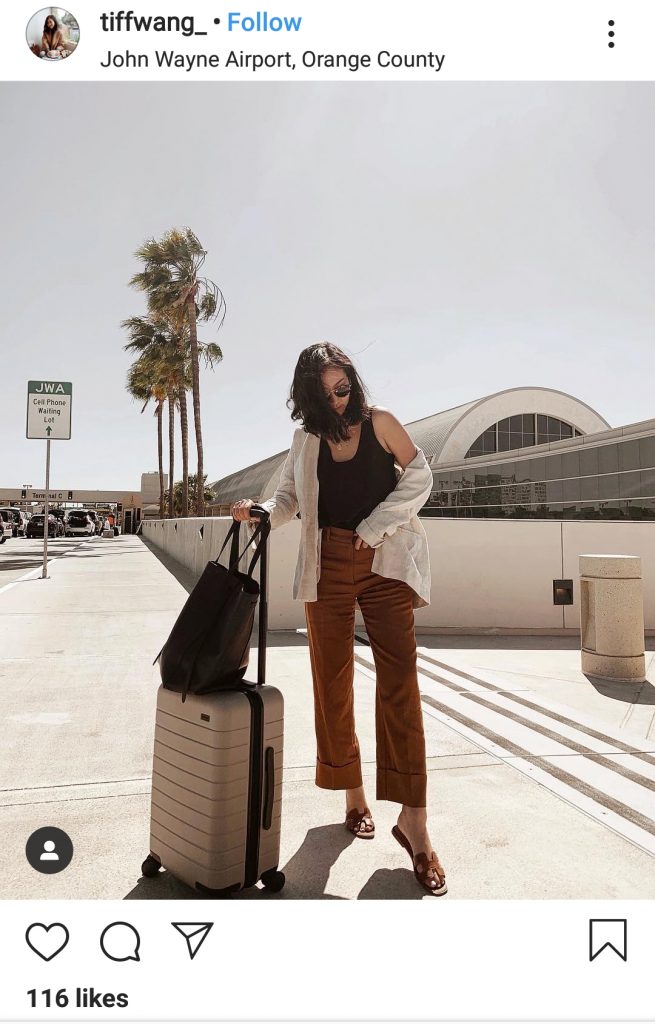 But if it does, a matching set looks extra chic.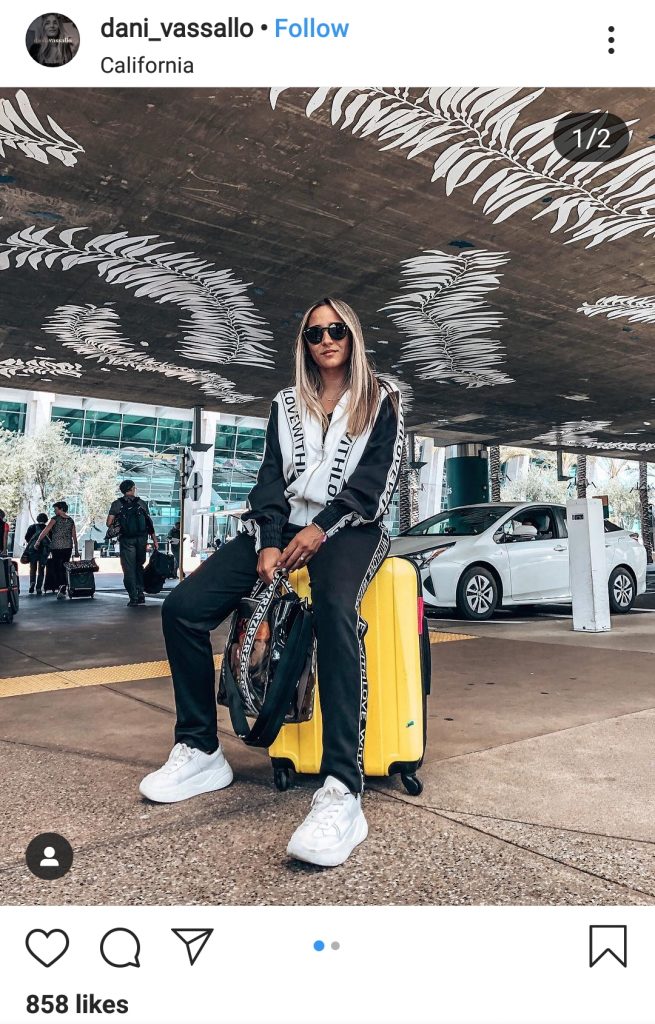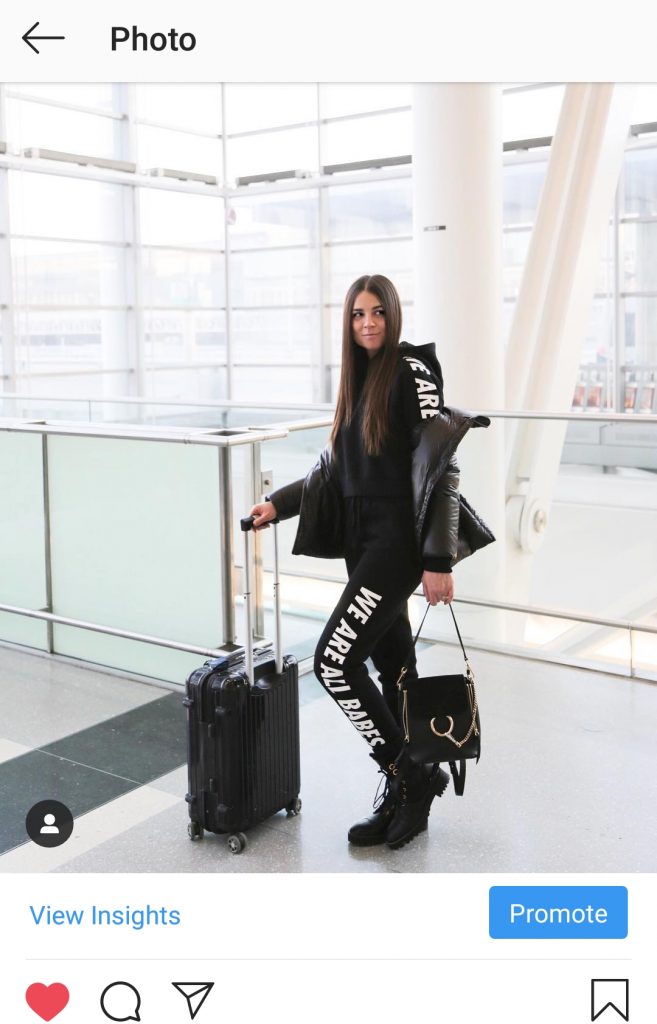 Wear something that can transition easily.  A rocker tee paired with a faux-leather legging keeps you comfy on the plane, and when you land switch out kicks for white leather booties and you're ready for happy hour.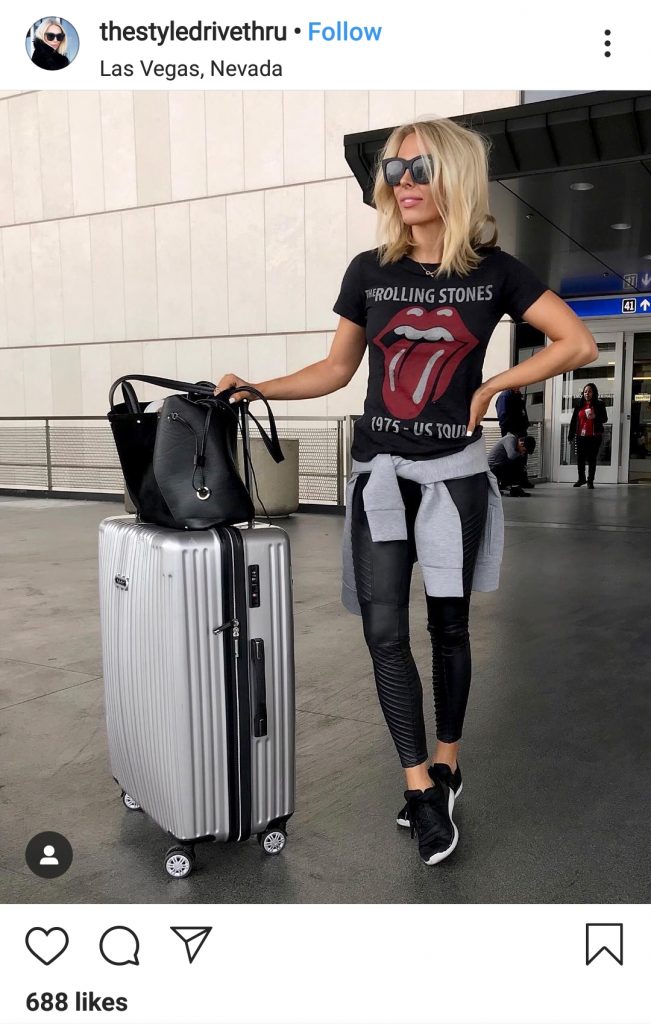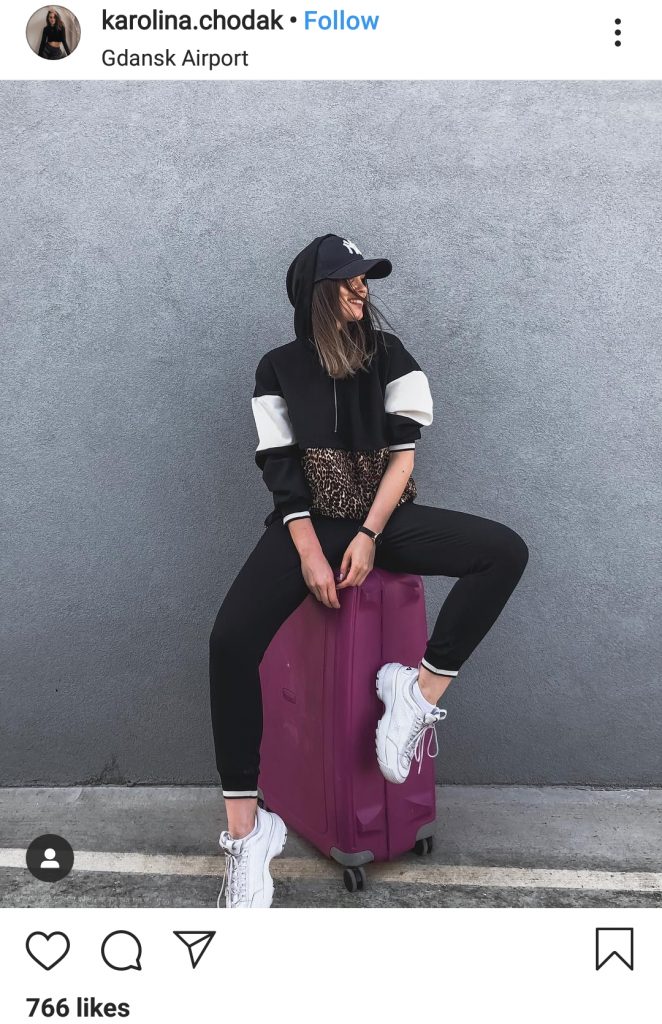 If you're lucky enough to be travelling somewhere hot, hot, hot, wearing your hat on the plan will make sure you don't crush it in your bag.