My Weekend Getaway in Banff
Last weekend, I had the incredible opportunity to visit one of my bucket list travel destinations right here in Canada: Banff, Alberta (and how fitting being Canada's 150th birthday?).
Although I had been looking forward to this trip for sometime, I had no idea this particular trip would be a favourite. Corey and I have been lucky enough to travel to some pretty amazing places over the last couple of years: Thailand, London, Italy, Cambodia, Mexico, Germany and even some amazing spots in the US. But when we arrived in Banff, it truly was a 'pinch me' moment.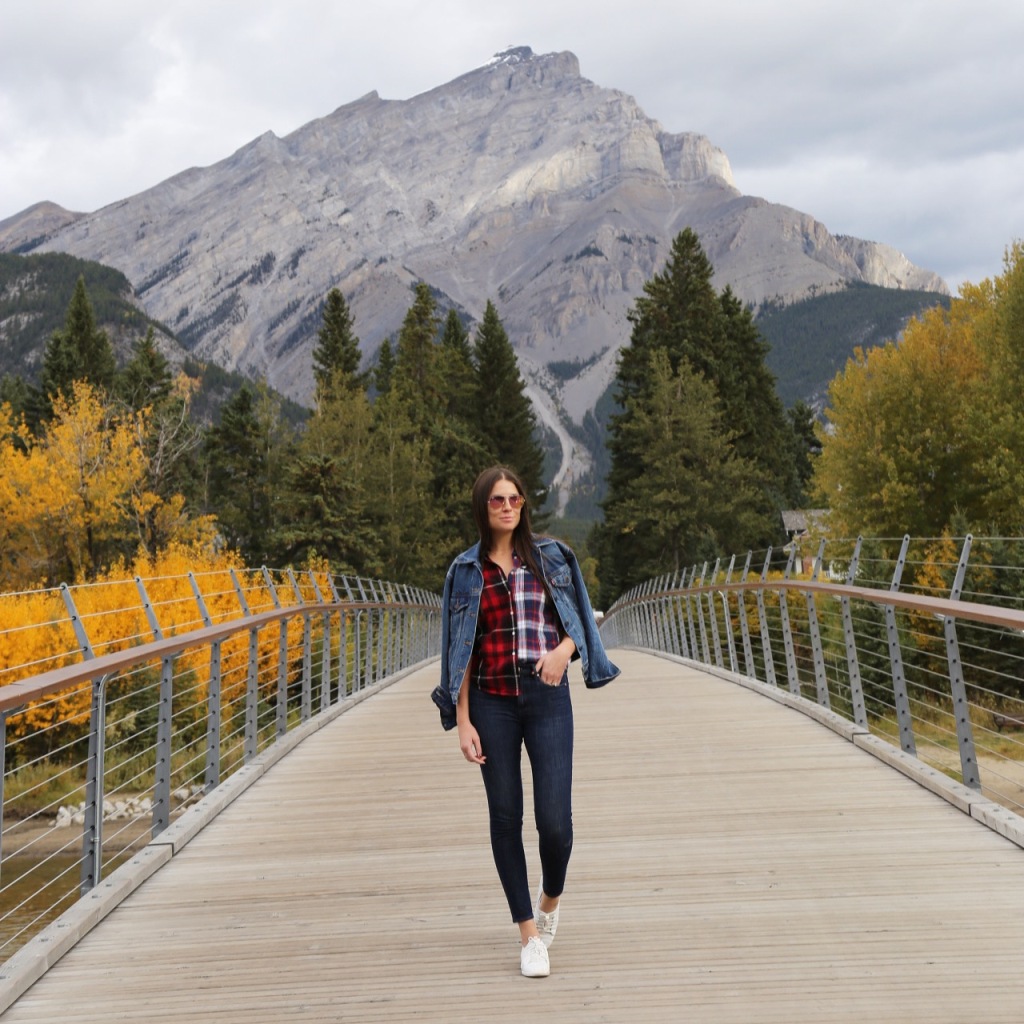 We had been saving up our Aeroplan miles for sometime now, waiting for the right time/place to spend them, so when we were brainstorming of where we wanted to go for a weekend getaway in the fall, I knew Banff would be the perfect fit.
We were able to redeem our points not only for our flights, but also for our Avis Car Rental.
…And by the way – you can also EARN Aeroplan miles by booking through Avis (up to 500 points per rental!).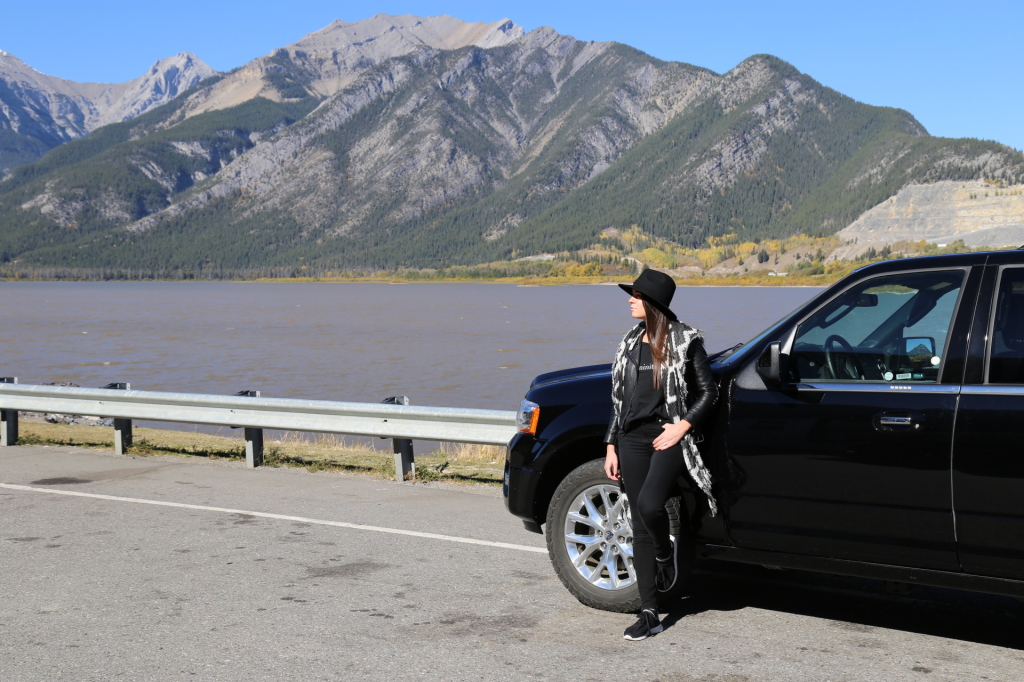 We (and by WE I mean COREY) decided to upgrade to an SUV so he could fit his golf clubs. You see, his birthday was early September so I decided to treat him to a round of golf at the renowned Banff Springs Golf Course (I know, I know, best wife ever) and he INSISTED he bring his own clubs in fear that he wouldn't be "as good" without them. So after a quick flight from Toronto to Calgary, we were on the road to Banff, golf clubs and all.
It couldn't have been a more beautiful drive – the trees were just starting to turn and the mountain terrain was spectacular. We decided to make a quick pit stop in Canmore as we heard it was a quaint little town full of delicious and unique restaurants to discover (and the rumors were true – it's quite simply, ADORABLE).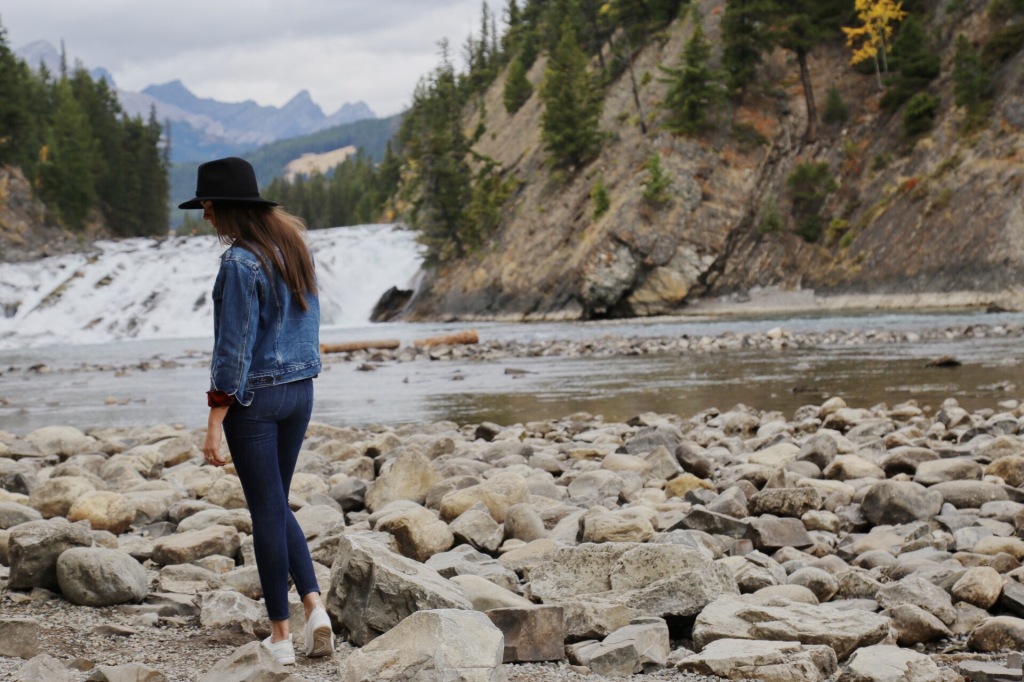 We decided to try out The Crazy Weed Kitchen (because of it's bad-ass name), and enjoyed their delightful sharing plates outside (considering it was probably going to be our last patio lunch of the season), with the sunshine beaming down through the trees and the mountains as our very own backdrop.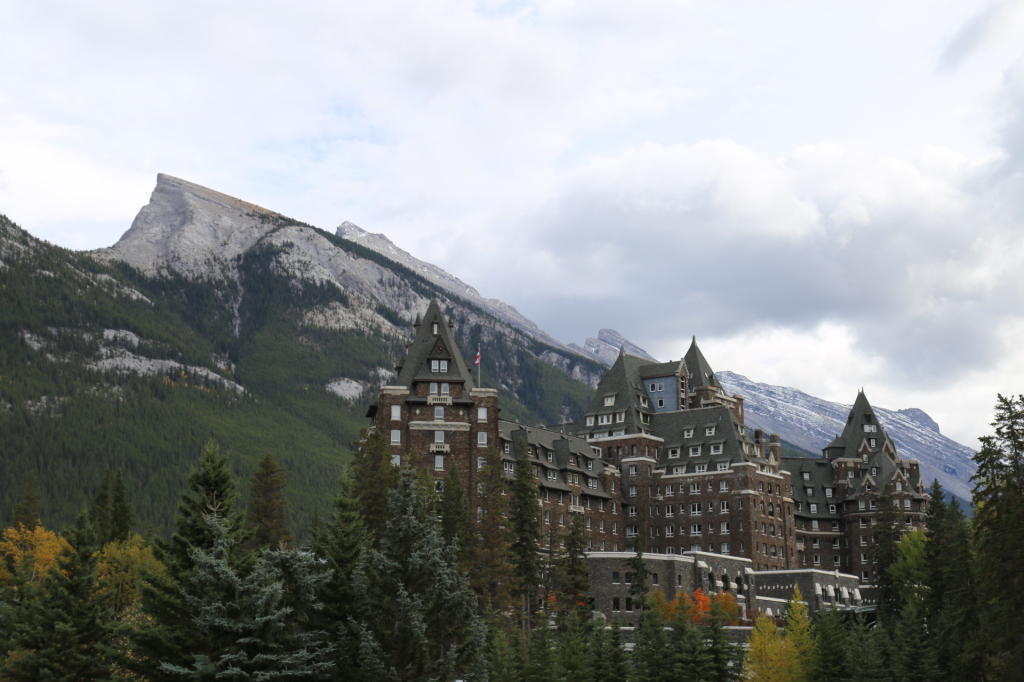 Pulling up to the Fairmont Banff Springs is an experience in and of itself. It's like you've driven back into time and have suddenly found yourself a part of the royal family. I've stayed at many other Fairmont's across Canada, but this one seems extra special. It's magnificence and grandeur is something to be marvelled at (which I did… all weekend long).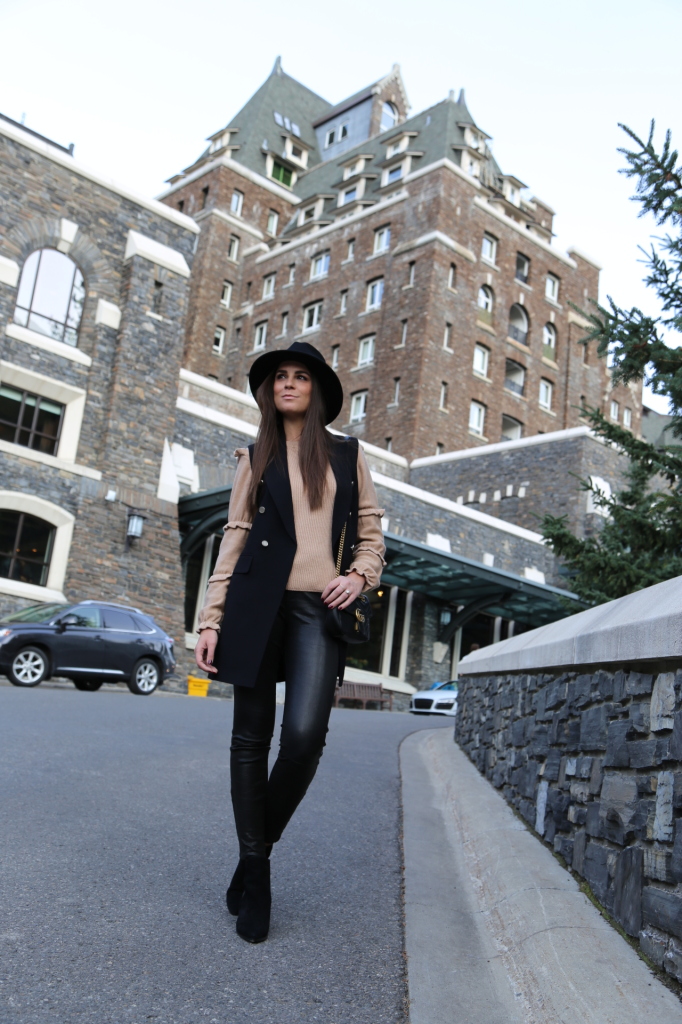 And by the way, I booked the Fairmont through Aeroplan to get double the miles to put towards my next trip – take notes people…
That evening we enjoyed getting to know the hotel better (because it's GIGANTIC) and all of the amazing things it offers. We listened to live music in the lounge as we watched the sun set, and then made our way to Grapes Wine Bar (recommended to me by a good friend who knows good wine). The ambience alone was incredible – it's literally in what looks like a cellar, iron gates and wall to ceiling stone, this restaurant was right out of a Game of Thrones scene. Charming and intimate, this cozy little nook was the perfect setting to enjoy fantastic wines and the most diverse charcuterie I've ever had. My favourite part was sitting at the bar where the chef literally cooked right in front of you, talking you through every sip of wine and every bite of food.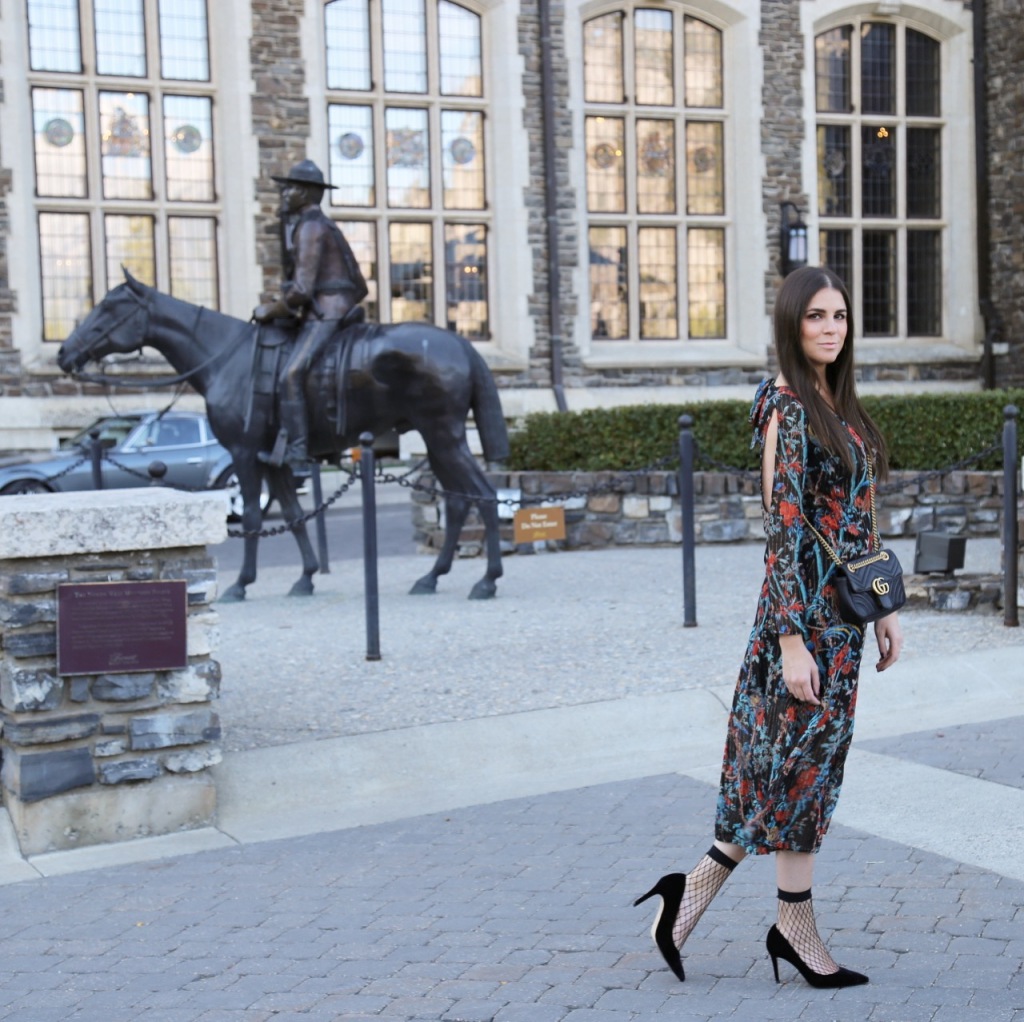 From there, we went to 1888 Chop House – the food again was incredible – and as they sat us, our server came over with a champagne cart. A CHAMPAGNE CART. Need I say more?
The next morning we got up bright and early to get the full experience of Banff. Friends of ours who recently moved to Edmonton, met us for the rest of the trip, which was an extra special treat. Corey and Andrew went golfing, while Eloise and I toured the town of Banff, hiked the trails and got to know what makes this beautiful town so special.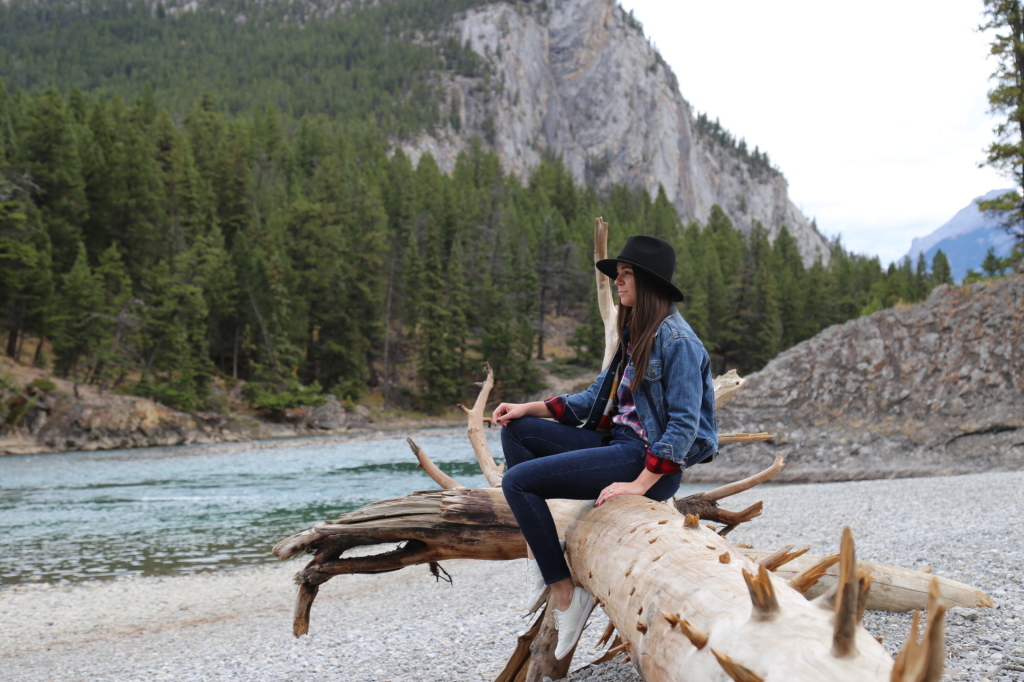 Later that day, we met the boys and took the gondola up Sulfur Mountain. The views of our surroundings took my breath away (also the air was a lot more shallow up there LOL).
Later that evening we went to The Three Ravens for drinks, which had an amazing view of the sun setting behind the mountains. We finished our night at The Grizzly House (a Banff fan-favourite, famous for their fondue, goblets of wine, vintage décor and it's reputation for being a swingers bar in the 60's – that last part is no joke – they literally have phones at all the tables where you can call strangers to "hook up". It's of course now used to prank call tables or buy shots for bachelorette parties). Needless to say, there were a lot of laughs had that night, and I would absolutely recommend going if you plan to visit – just be aware that you will smell like fried food when you're done!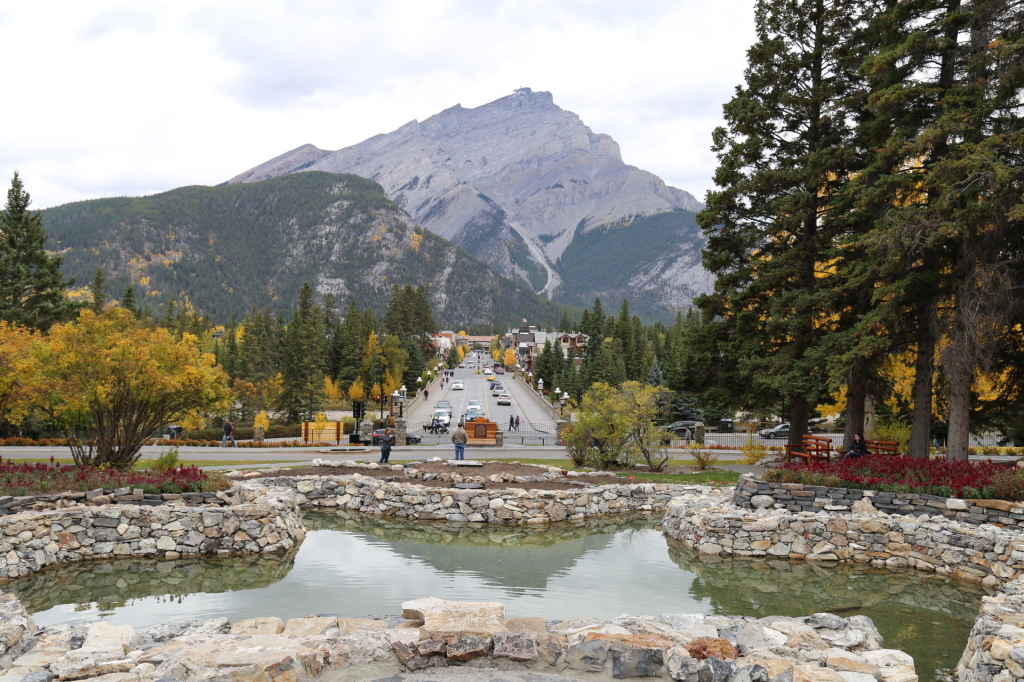 Sunday we were back at it, this time travelling up to Lake Louise.
Only a 40-minute drive, this is a MUST-DO. Much like the beauty of Banff's landscape of dense forests and sky-high mountains, Lake Louise is just as magical. We hiked up to The Tea House, which is run by locals who literally trek all the way up there every morning with teas and homemade snacks to serve all of the hikers. Situated by a clear-as-glass lake in the mountains, this quaint log cabin, heated by a wood stove, is where friends and family gather to play cards and hang out (or if you're like me, take a breather before you have to trek all the way back down the mountain). In all seriousness though, this place looks like a Thomas Kincaid painting.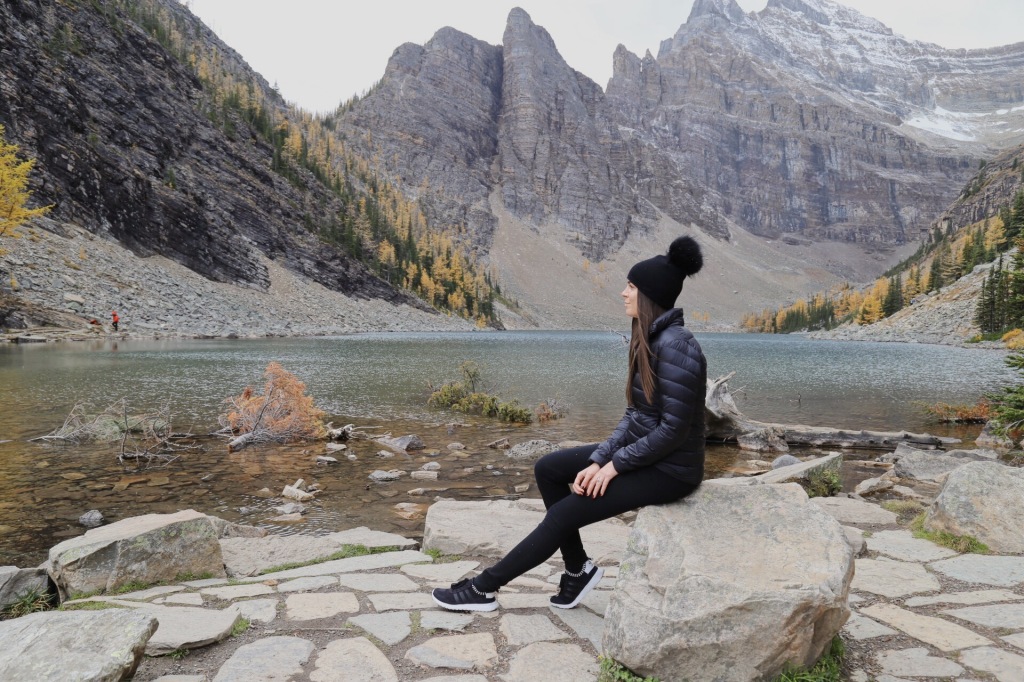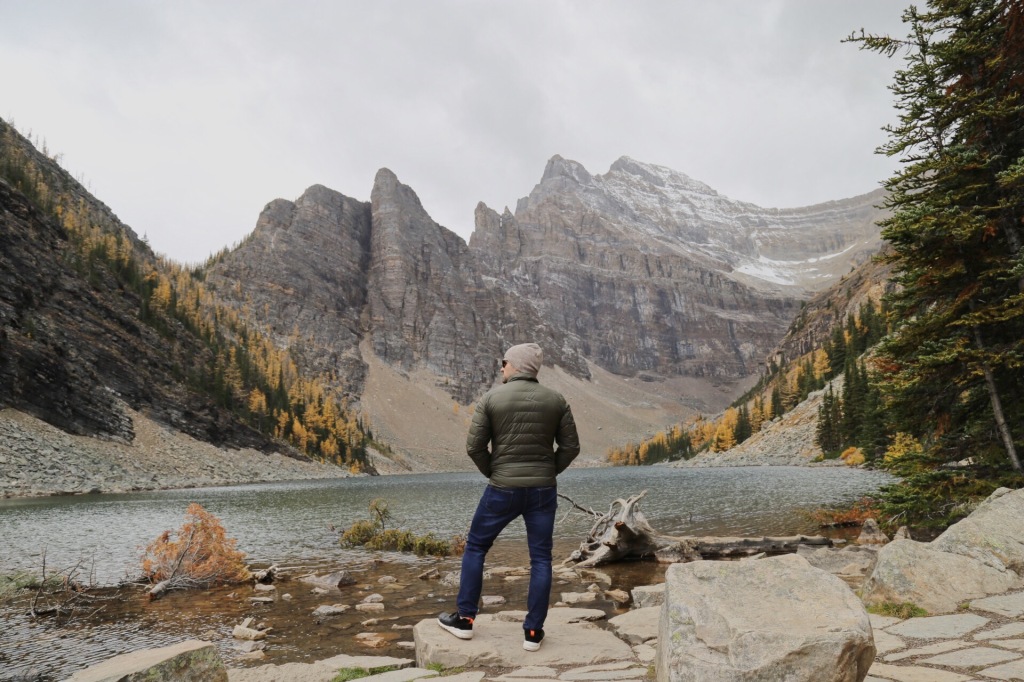 On the trip home, Corey and I made a pact that we would visit more of our beautiful country. I think it's like anything in life where if you're living in it, you can take it for granted. I left Banff with so many amazing memories that I'll never forget, all made possible by Aeroplan (and you could too, by collecting your own Aeroplan miles!).