Beat The Heat With Summer's Hottest Dresses
There is no better way to beat the heat with the season's hottest dress trends.  It's the easiest way to stay cool and look stylish.
Shirt Dress
The shirt dress is timeless, classic and never goes out of style. This long-sleeved version is both sustainable and ethically made!  When it's a neutral colour, like white, you can treat the shirt dress like a blank canvas.  Accessorize with a fabulous belt, a wide-brimmed hat and some circular sunnies to elevate the look and change the silhouette.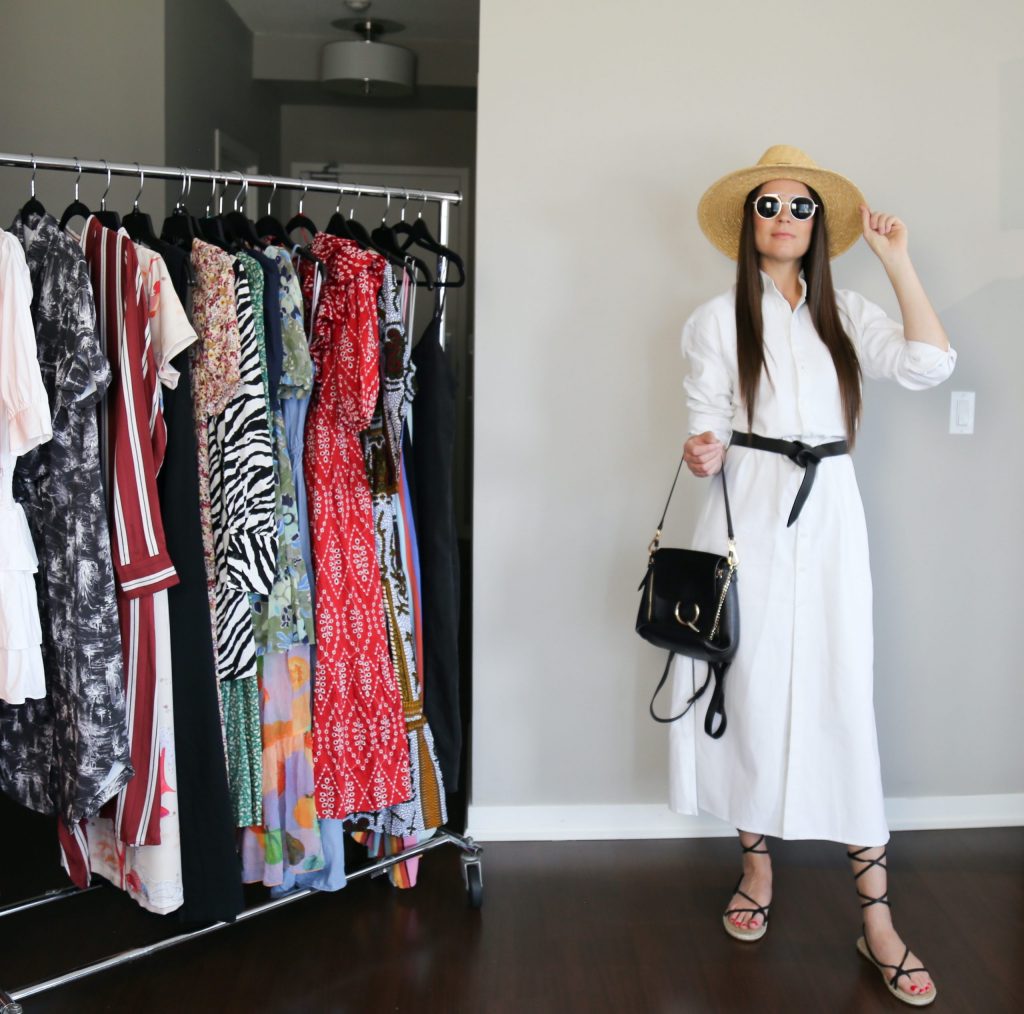 Pretty Denim shirt dress | Brixton, Nordstrom straw hat | BonLook sunglasses | Brave Leather wrap belt | l'intervalle sandal | Chloe, The RealReal handbag
From the rack:
Penningtons short sleeve shirt dress | Michael Kors ruffled shirt dress | Zara draped shirt dress
Puffed Sleeve Dress
The puffed sleeve is the trend you've been hearing about all season! A beautiful wildflower print is a great pattern for a puffed sleeve dress since it's all about being feminine and romantic.  This dress has a more subtle puffed sleeve so it's a great way to try the trend and a high-slit detail keeps it modern.

Ever New Melbourne floral puff sleeve dress | Accessories by Talia jewellery | Topshop, Hudson's Bay sunglasses |ai Toronto Seoul handbag | Zara sneaker
From the rack:
Zara printed puff-sleeve dress | Zara animal print puff-sleeve dress
Tiered Dress
This stunning tiered dress is made in Canada with the fabrics sourced in Ghana.  It's hand-crafted in a beautiful colour palate with a deep -v detail. Keep the accessories minimal and let this dress shine!

Batik Boutik tiered dress | Enarmoured, Etsy hoop earring |ai Toronto Seoul handbag |l'intervalle sandal
From the rack:
Zara tiered embroidered dress | Ever New Melbourne tiered denim dress | Le Fou Wilfred, Aritzia tiered halter style dress
Slip Dress
My tip for finding your ideal slip dress is to size-up because then it drapes better (and less likely to leave you feeling exposed).  This dress is actually super versatile, and you can make the look more casual (but equally chic) by adding a white t-shirt underneath.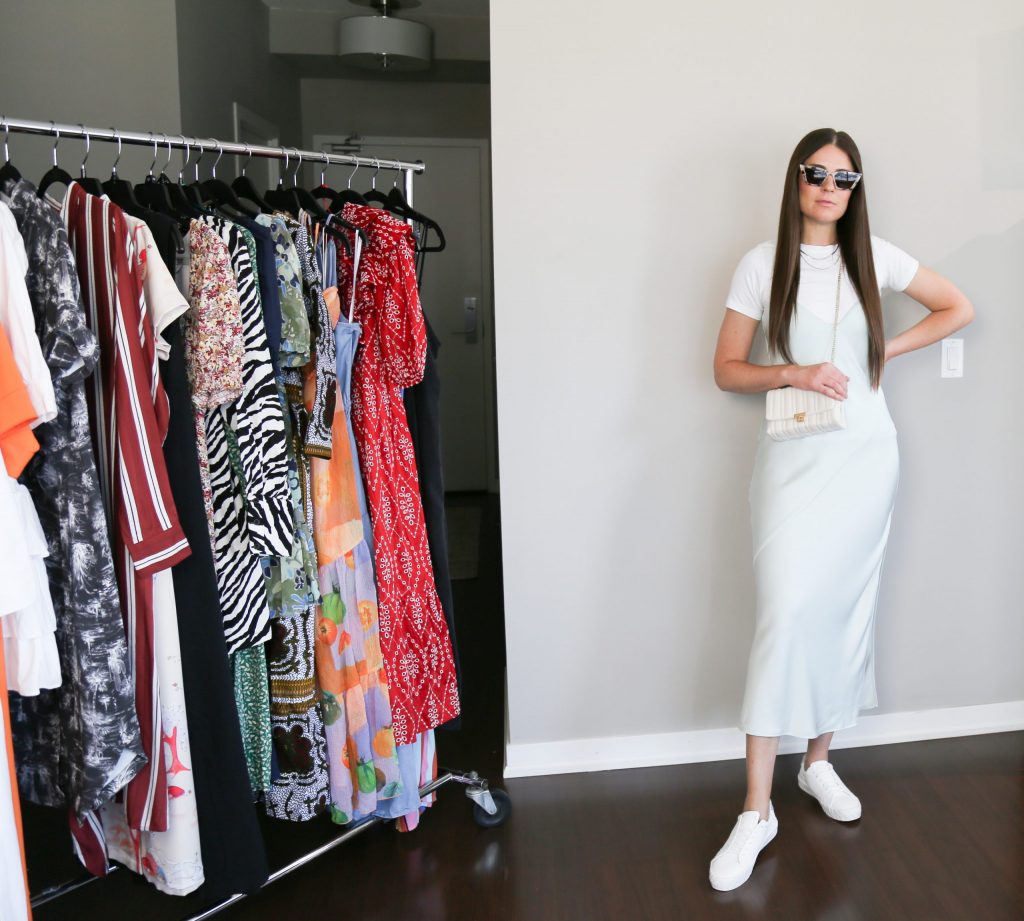 Aritzia slip dress| Kotn t-shirt | Enarmoured, Etsy shield earring | CoutuKitsch necklace | Topshop, Hudson's Bay sunglasses | Zara mini crossbody bag | Zara sneaker
From the rack:
Silk Laundry snake print slip dress | Joe Fresh striped slip dress