Master The Art Of Packing With Tips From A Frequent Flyer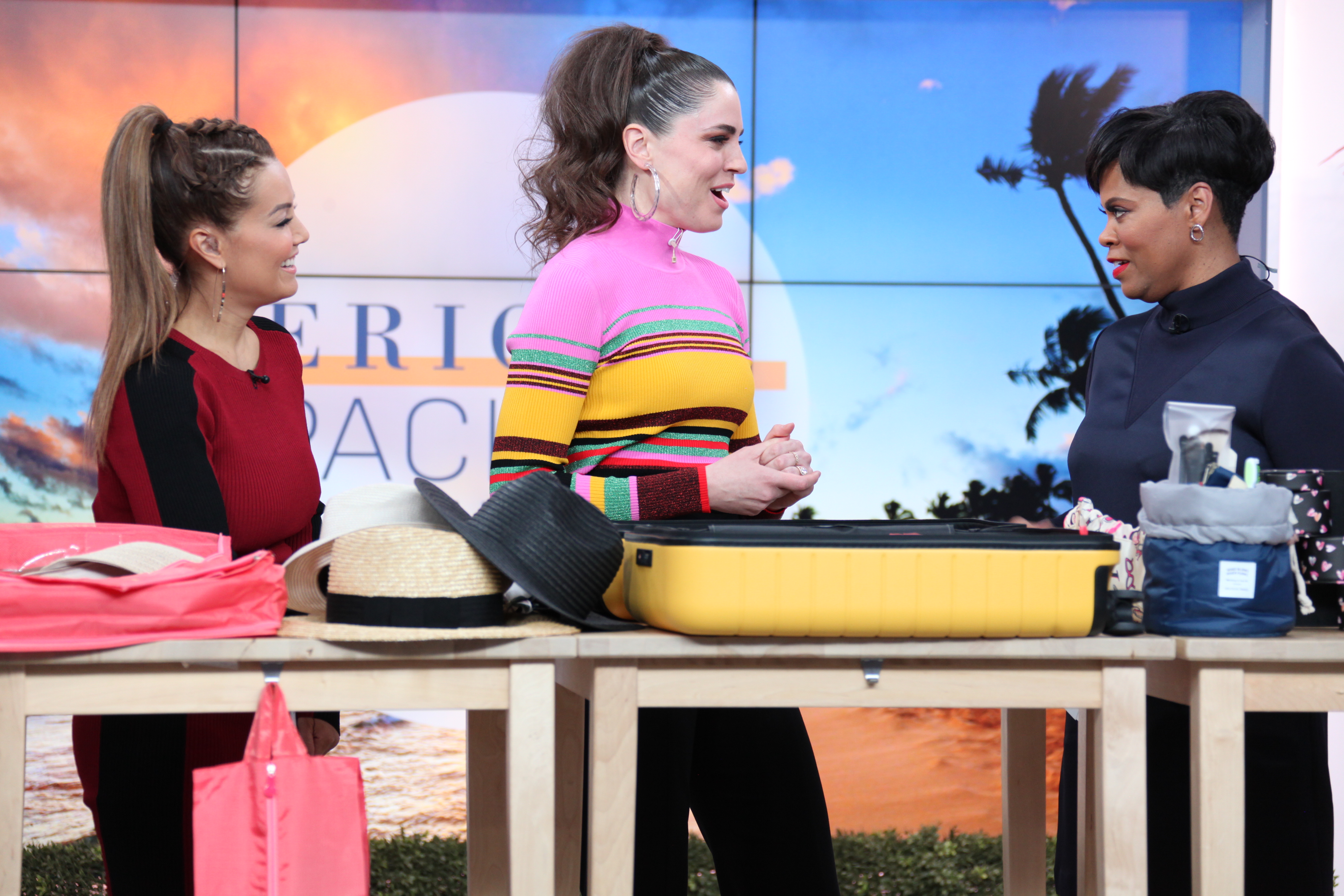 Whether the weather has you dreaming of a tropical beach vacation, or a long-weekend in the Rockies, packing is often a hurdle – even for the most frequent flyers.  Well it's time to leave your days of serial overpacking behind you with packing tips for every vacation.
When you're going somewhere hot, hot, hot…..
1.Packing cubes are a game changer.
Not only do they come in different shapes and sizes, but you can purchase cubes that are waterproof and machine washable – perfect for keeping the rest of your garments clean after a day at the beach.
2. Leave a few pairs of shoes in your closet.
While shoes are often the downfall of any serial overpacker, limiting your footwear is essential when avoiding excess baggage fees.  Wear you're comfiest pair on the plane, then pack a pair for going out (in a neutral like a metallic), stylish flats to dress up or down, and a pair of flip flops.
3.  Stack you hats.
Nothing makes your #OOTD pop quite like an oversized sunhat.  Stack them from largest to smallest, and then pack a cute sundress or scarf inside to keep their shape.
4.  Travel cases for jewelry are a must!
Wear your most valuable jewlery on the plane, and then pack the rest in a travel case.  That way you spend more time relaxing poolside and less time detangling delicate chains.
When you're going somewhere with a windchill….
5.  Reusable vacuum bags are the ultimate space saver.
A chunky knit (or two) is absolutely necessary for après ski, so cut down on the bulk by packing them in a reusable vacuum bag.
6.  File, don't stack.
Make Marie Kondo proud by filing larger items, with chunky items acting like bookends.
7.  Roll up big jackets.
Yes, it's possible.  Fold sleeves inward, fold jacket in half, start rolling it from the bottom up and put two elastic bands around the roll to secure it. Lastly, place the roll in the hood.  You might even save enough space to bring back a souvenir.
For full video and product recommendation click here.
Image by Caitlin Connelly/CTV