What To Pack: Discovering Africa
Packing for an (almost) 3-week African safari can seem like a daunting task, especially when your travels take you anywhere from luxurious wine tastings to searching for endangered species up the side of a volcano! But don't panic, I've lived it and today I'm sharing my top packing tips to help you look chic – even in the jungle.
South Africa
The Winelands: Stellenbosch and Franschhoek
This vibrant area has so much to offer for wine enthusiasts seeking a true culinary adventure. When it comes to what to wear on your wine tasting think of what you would wear to other wine regions like Prince Edward County or Niagara on the Lake. Just because wineries are essentially farms doesn't mean your look should be casual. Try a fun sundress, jumpsuit or a cute top and skirt combo. Comfortable shoes are a must, especially if you have more than one winery on your itinerary.
You're likely going to encounter a bit of dirt or cobblestone at some point exploring the grounds, so a pair of chic sandals will keep your look elevated, while easy to wear for a full day experience.
Keep your hands free for your wine glass and opt for a crossbody, a stylish nap sac or even a belt bag (one of this year's hottest trends).  And of course nothing channels wine country vibes quite like a wide brimmed hat.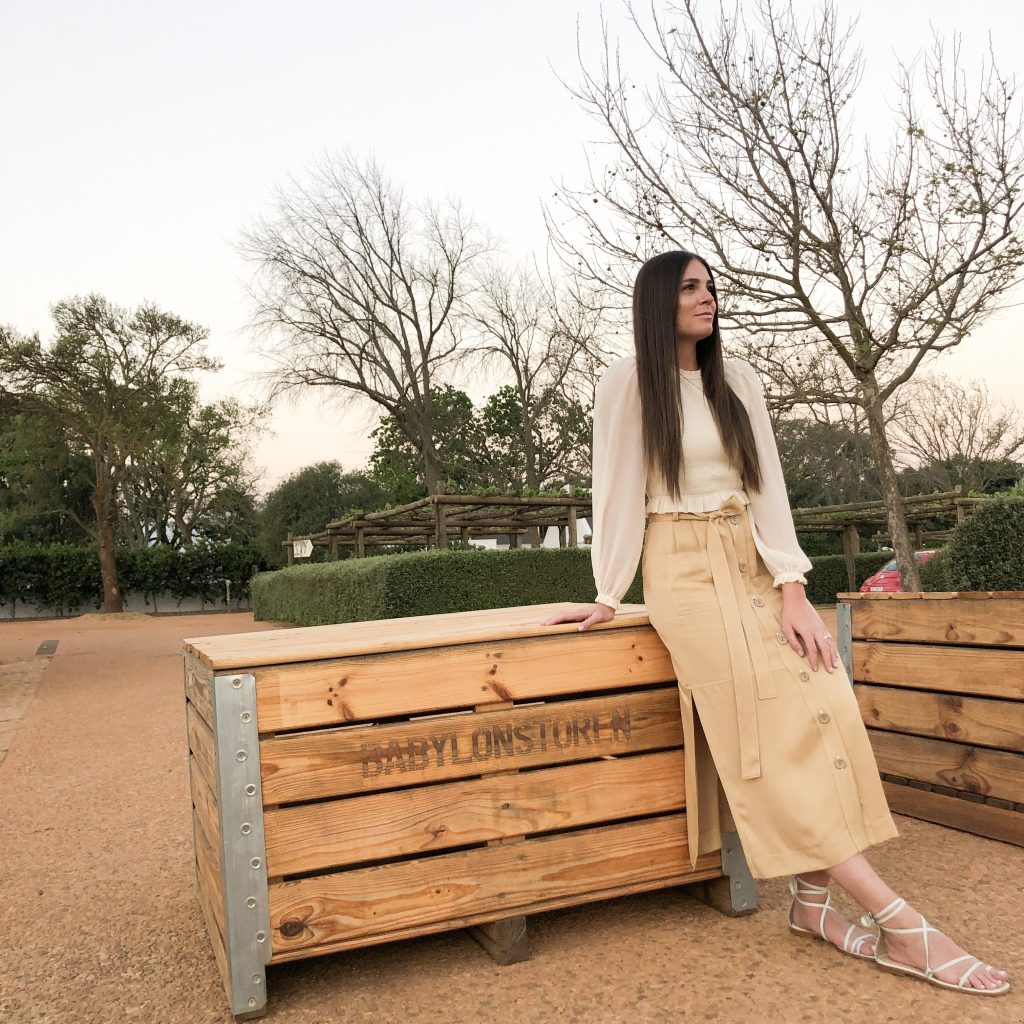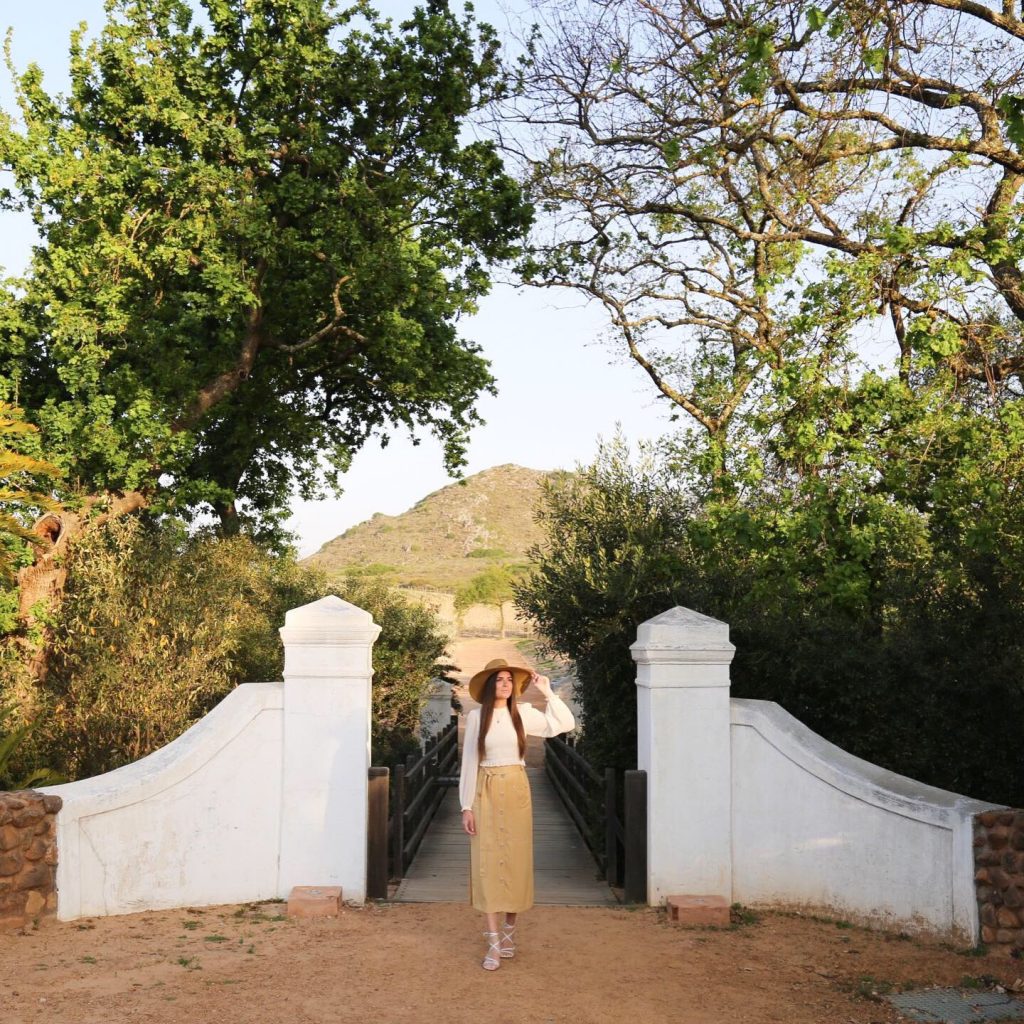 Blouse: Aritzia; Skirt: See by Chloe; Sandals: l'Intervalle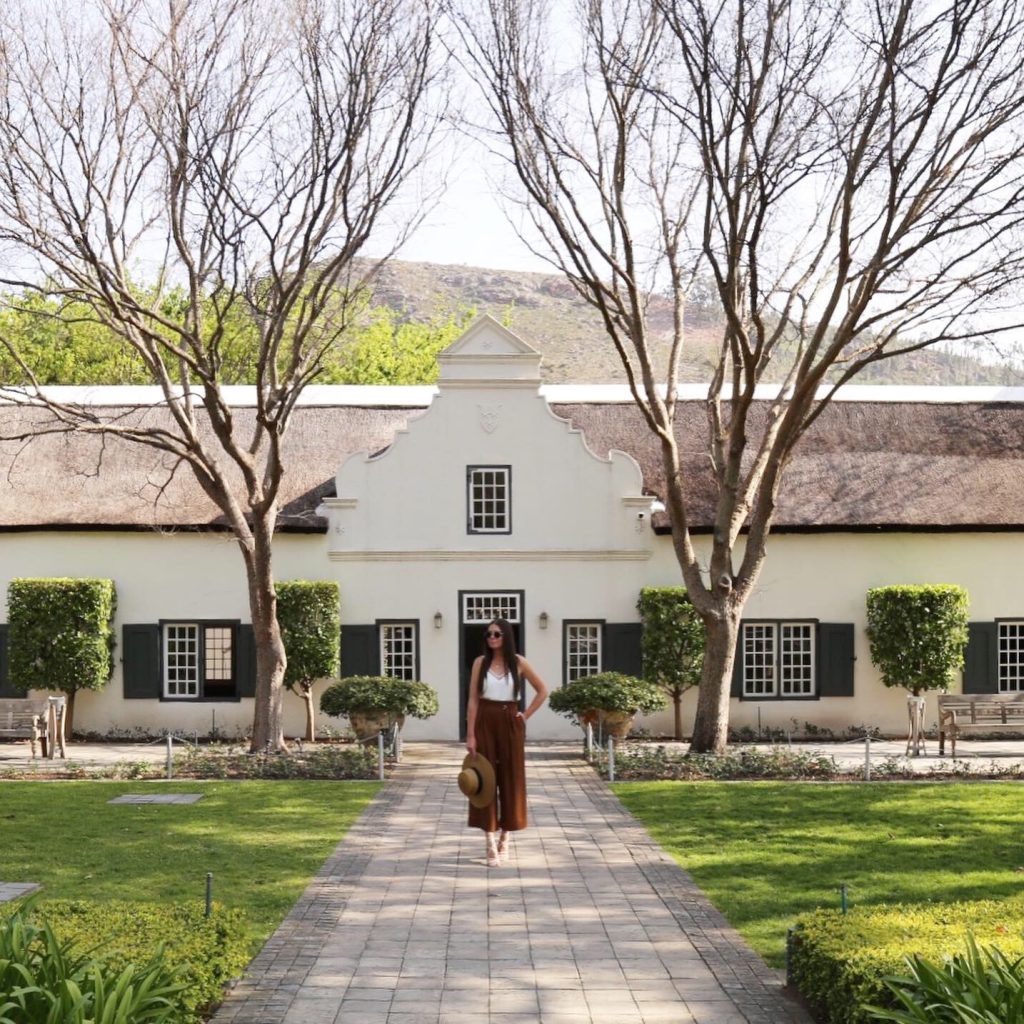 Blouse: Aritzia; Wide leg pants: Topshop; Sandals: l'Intervalle
Zimbabwe & Tanzania
Game Drives
One of the biggest challenges when it comes to dressing for all-day activities is the dramatic change in weather. With cooler temperatures early in the morning and evening, and temps hitting mid to high 30's during the day, it can be tricky. Wearing layers strategically is the best approach!
It's also important to consider that in order to get to more rural destinations, you'll be travelling on small planes where they only allow soft-shelled bags and very strict weight restrictions. That means you're going to be packing lightweight, tech fabrics in neutral colours (think tan, beige, green, white, grey and black) – which is important for optimum camouflage, and easy to mix and match to make your wardrobe last longer.
You'll also want to pack some cotton scarves for the sun, sweat and bugs. Dip them in water and wrap around your neck for a mid-day refresh.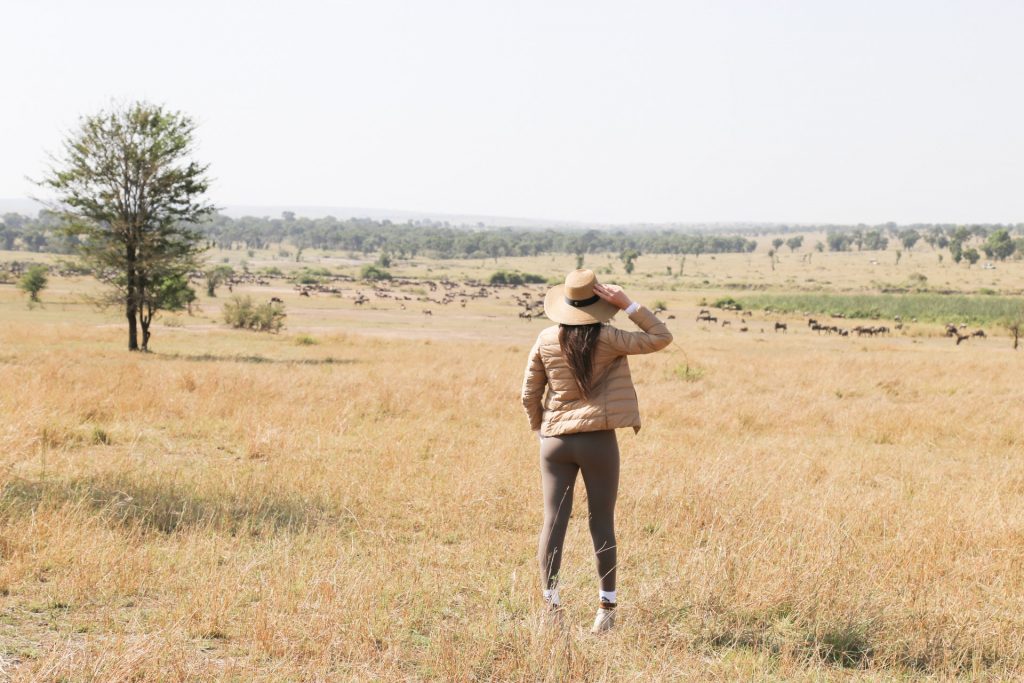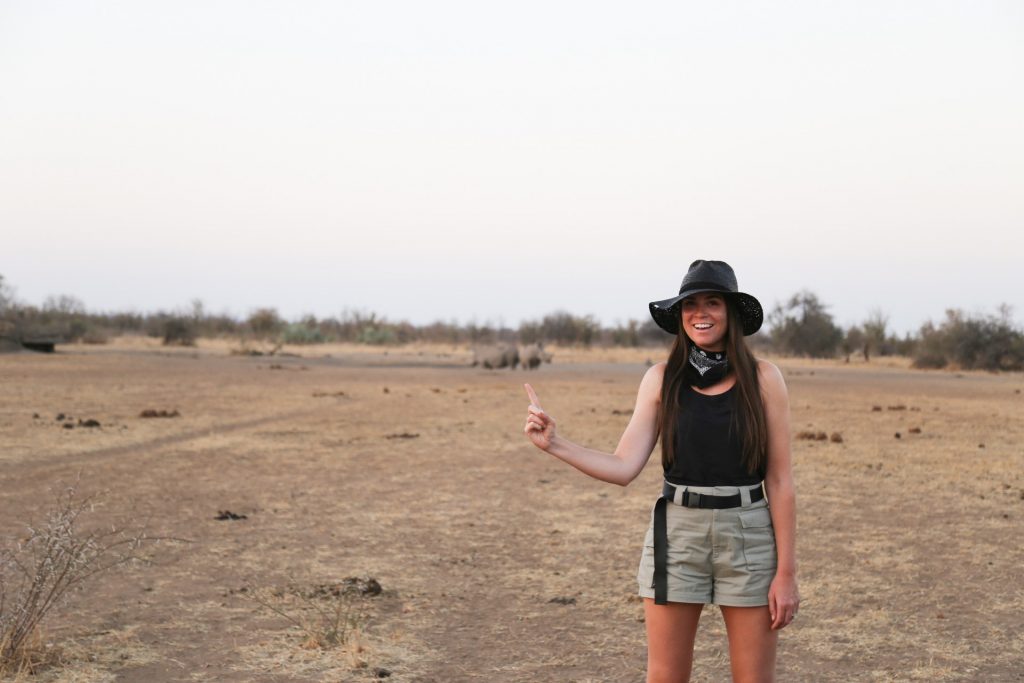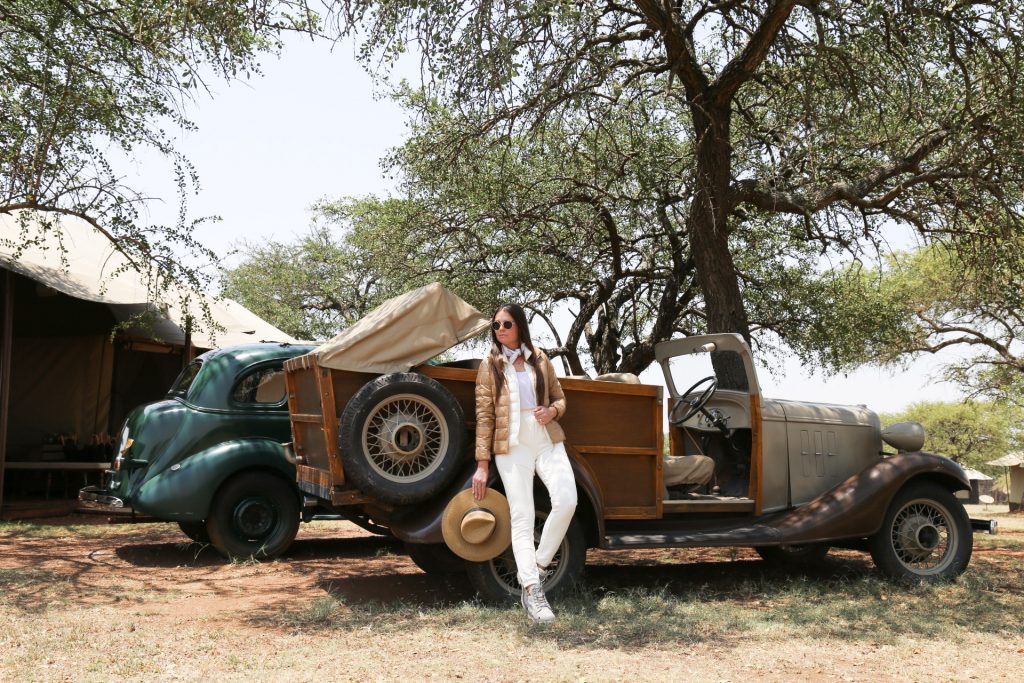 Ultra light weight down vest and jacket – Uniqlo, Long sleeve and tanks with tech fabric – Lululemon, Cargo Shorts – Aritzia, Leggings – Aritzia, Joggers (in 3 colours) – Artizia, Sustainable Sneakers – ALDO, Hiking Boots – Cougar Shoes, Ballcap -Lids, Black Brimmed Hat – Kin The Label, Brown Brimmed Hat – Eric Javits, Cotton Square Scarves – Simons, Larger light weight scarves – both Rag and Bone, available at Nordstrom
Rwanda
Hiking to the Gorillas
Much like the game drives, layers are key. And hiking boots are a must!!!!  It's also important to be fully covered for the hike, not only to protect yourself from the sun but from crazy plants that sting and bite (yes, it's true – not only do you need to fear the bugs and snakes, but the PLANTS too!).
High socks in a synthetic fabric are also essential to protect your ankles and for maximum sweat absorption (I picked mine up from Under Armour, available at Sportchek).  Our tour supplied some equipment like proper gloves, a backpack, a walking poll and gators. It's important to double check with the company that they have these available for you (and make sure you say YES to everything like your life depends on it, because it just might!).
You're also going to want to pack sunglasses.  I opted for a pair of Marc Jacobs with yellow lenses which helped to protect my eyes while still allowing great visibility well into the jungle.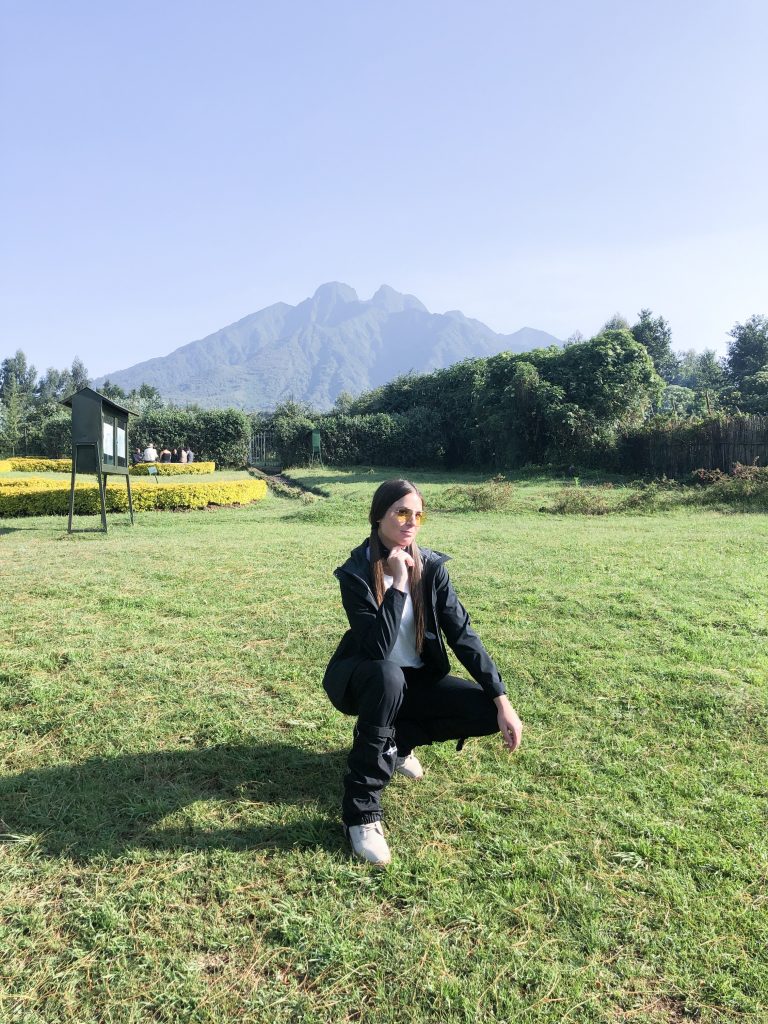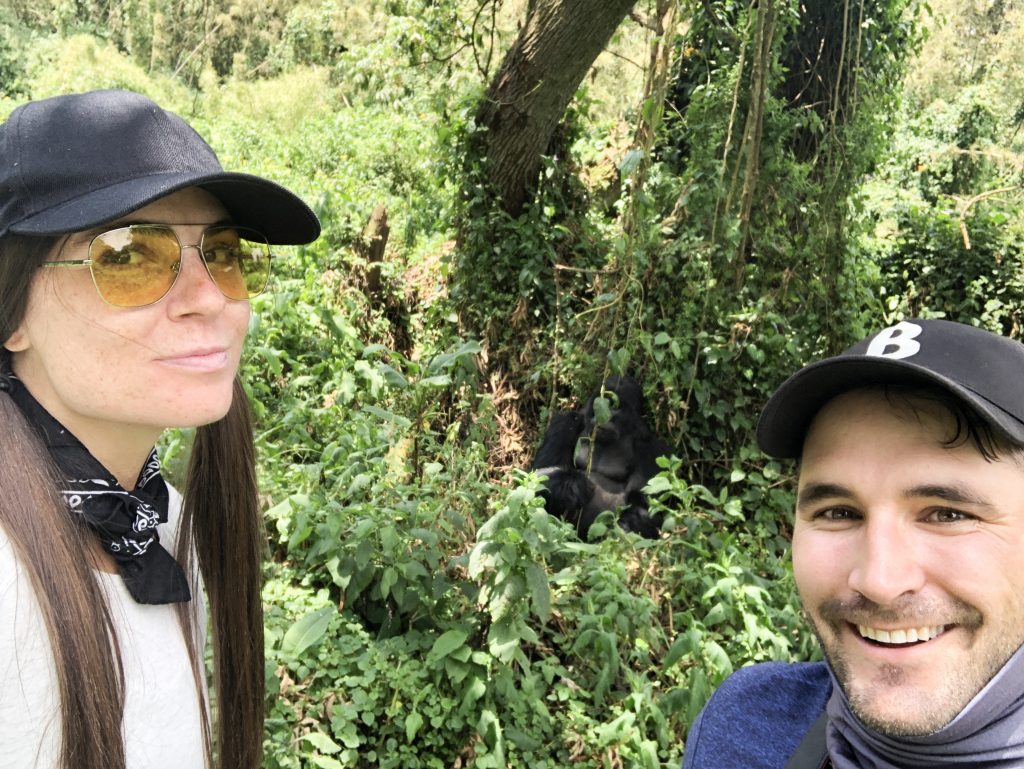 The best way to enjoy a little down time between all the exploring is taking a dip in the pool, especially because it's hot, hot, hot! I packed two bathing suits (thankfully, they don't take up much space in your precious soft-shelled bag or carry on). I also packed a pair of flip flops, and my favourite lace up sandals from l'Intervalle in both cream and black.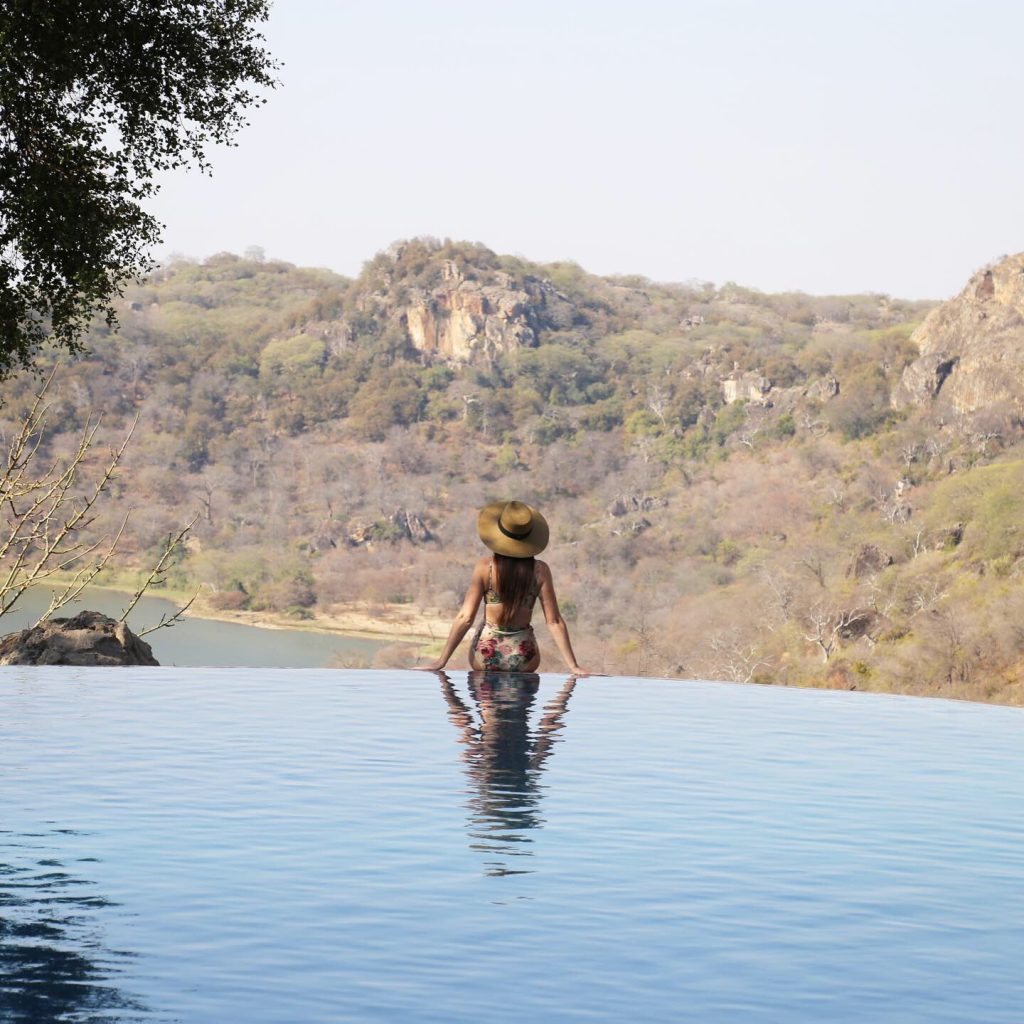 As for bags I travelled with a large fabric bag (for my soft-shelled checked bag) and large tote (for my carry-on).  I also brought a smaller bag from Chloe in black which does double duty since it can convert from a shoulder bag to a backpack – this was a game changer.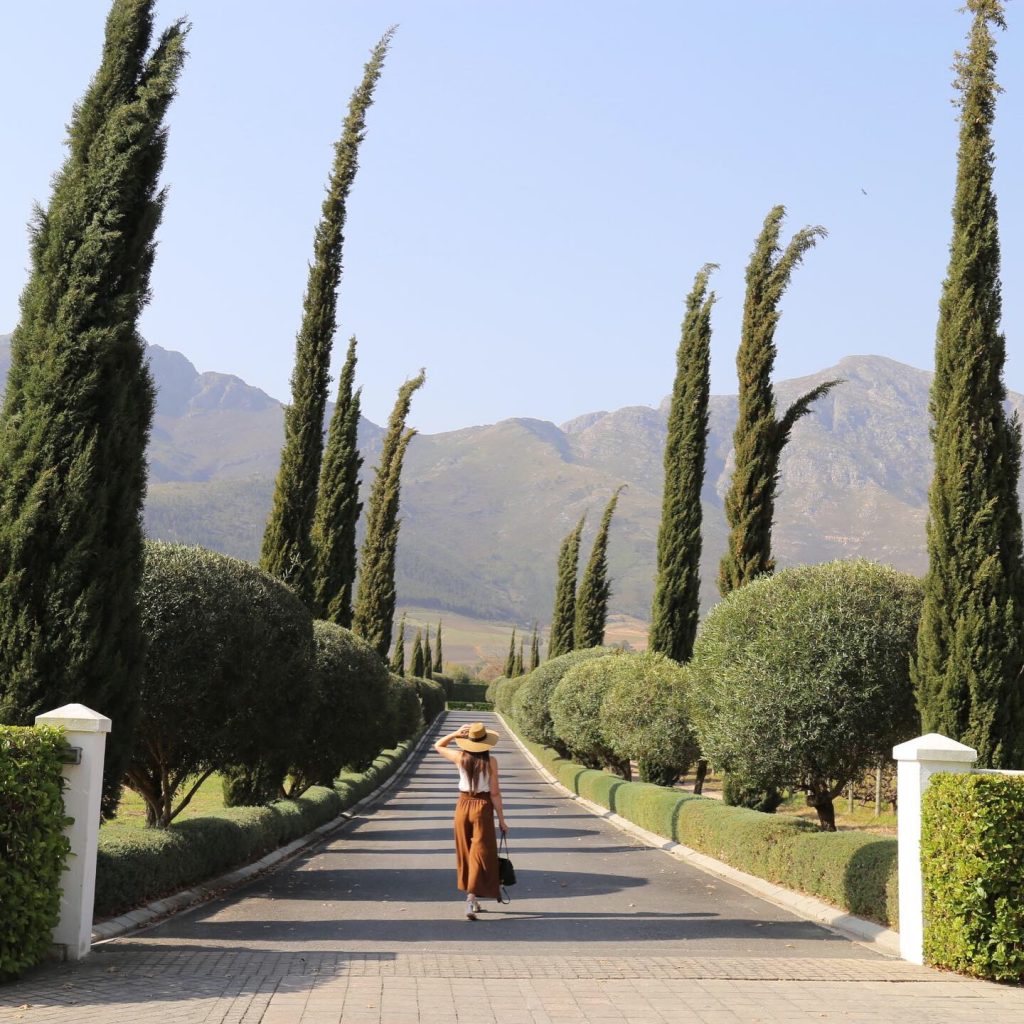 Hope this helps with planning your next big adventure!
Thanks for following along on my trip – I look forward to sharing our next adventure together!