What To Pack: South Africa
In just over two weeks time, Corey and I will be experiencing one of our top 'bucket-list' destinations: travelling to South Africa and Seychelles for the first time.
We've been plotting and planning this trip since our honeymoon back in 2016 (not to mention dreaming of going most of our lives), and needless to say, WE'RE STOKED.
But when I started researching what to pack for this kind of trip, there wasn't much out there, so I've done the research for you, and here's my packing list for Africa!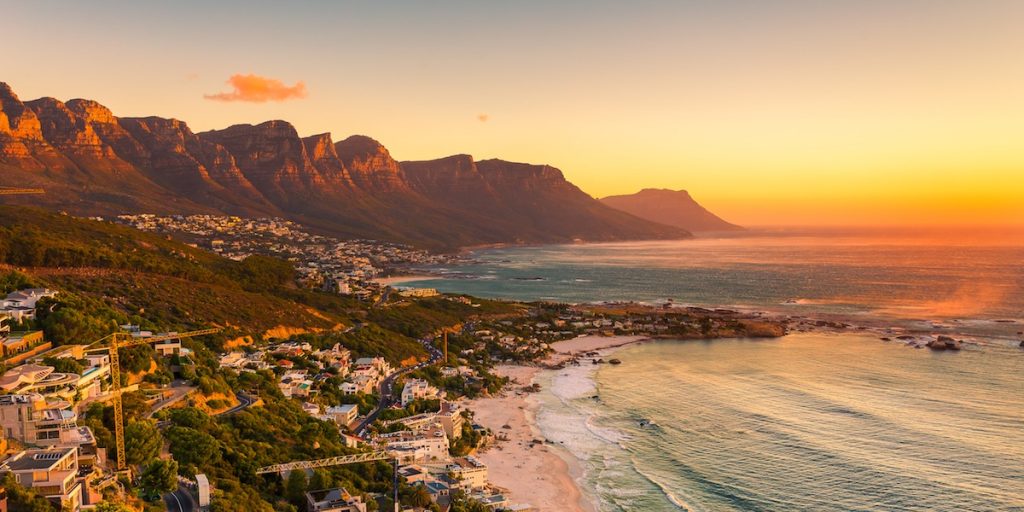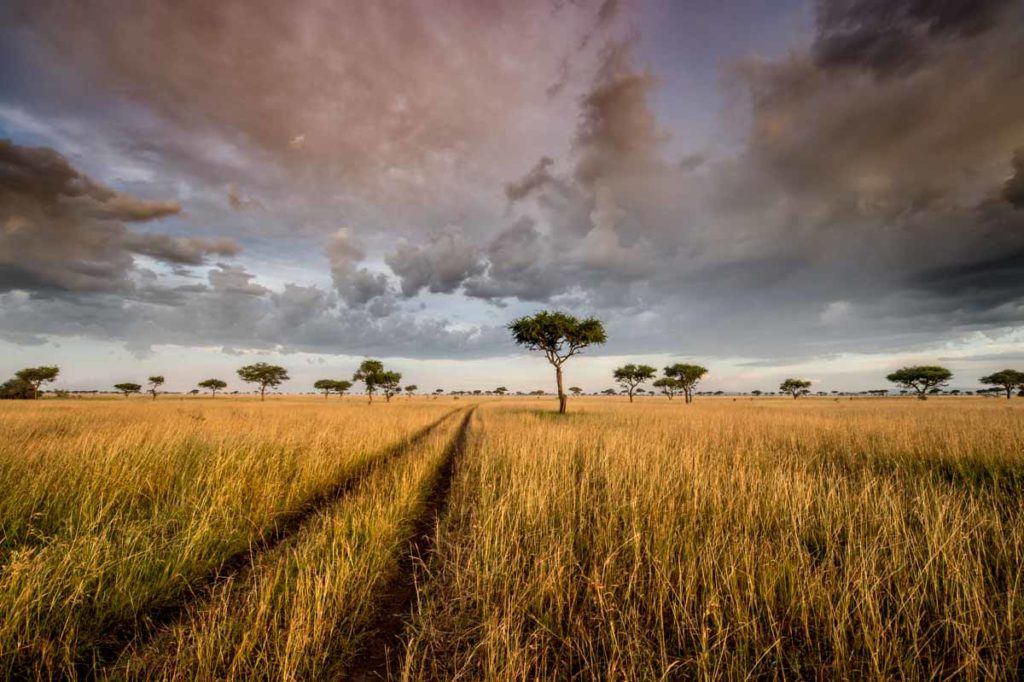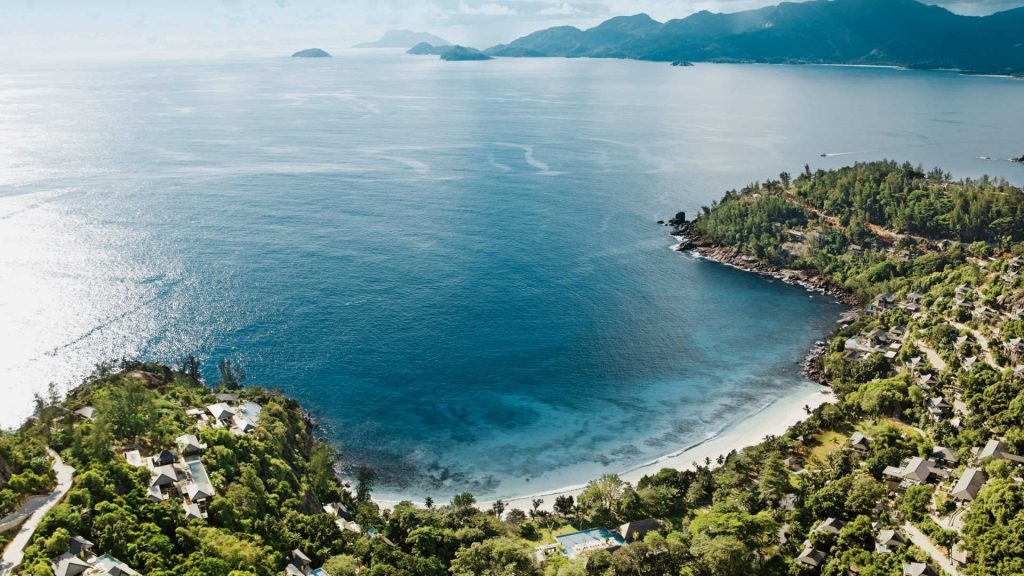 We are travelling to several parts of South Africa, some in rural areas, so when planning out our trip, it was important to find out baggage requirements: size (height, width and depth) and weight. In our case, because we'll be on propeller planes to fly to Kruger National Park, we are under strict guidelines. We'll be travelling just over two weeks, and I have to fit ALL of my travel essentials in a weekender bag and a carry-on *GULP*.
But as you all know, I'm always up for a fashion challenge, so I say: BRING IT ON.
TOILETRIES:
Your toiletries can easily take up a lot of real estate in your suitcase, so it's important you bring only the necessities, and ensure they're all carry-on size. You will also need a proper toiletry bag – one that's malleable (and ideally see-through so it's easier to find what you need).
Here's my must-have list of items to bring (not including the obvious go-to's like your toothbrush & deodorant!):
Skin Care Routine – Purchasing kits of products you already love is a must do. Not only are they all carry-on versions of what you have at home, it'll also save you time and money. I personally love the Dermalogica Skin Kit because it has all of the basics you need: Cleanser, toner, exfoliant, moisturizer and eye SPF moisturizer. I'm also a big fan of the Drunk Elephant skin care line – they also make mini versions of their best products. I love this one and this one.
Sunscreen – if you're like me and get breakouts from facial sunscreen, than this is something you'll want to make room for. I recommend Dermalogica's Dynamic Skin Recovery with SPF 50, it's the perfect amount for how often you'll be applying in a hot climate, but small enough that you can easily fit it in your carry on.
Makeup – I recommend what I like the call "The 5 Essentials", and adding them to your toiletry bag: Mascara, blush/bronzer, brow pencil, concealer and lipstick/gloss.
Medications – When travelling to rural areas, it can be tough to find what you may need in a pinch, so I recommend stocking up in the essentials: gravol, immodium, advil or tylenol, cold meds, melatonin (for the jet lag) and whatever else your doctor recommends (in our case, we will also be brining malaria pills). But again, ensure you only pack enough to get you through your trip (in a pill box of sorts, so they're organized), not the entire bottle as they can take up way too much space.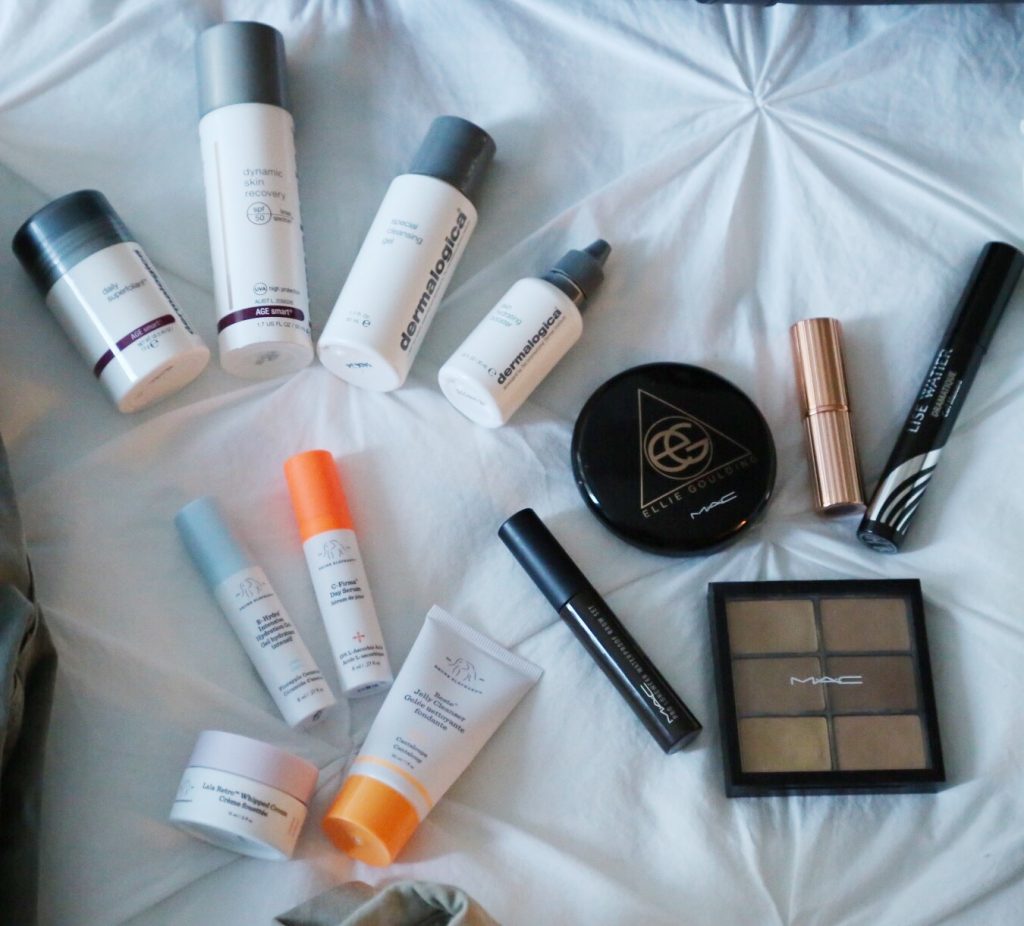 CLOTHING:
Corey and I are starting our trip in Cape Town, then heading North to Kruger National Park.
In Cape Town, the weather will be similar to our spring here in Canada, and then heading North, the weather gets super hot during the day, and cools off at night, so it's important to bring light-weight layers.
Sun Hat – Pack this in your carry on as it will take up too much room in your suitcase (and you risk it being crushed or broken). Not only will it shield your face and eyes from the sun, it's also a stylish topper for those insta-moments!
Bomber Jacket – this is the perfect style of jacket because the fabric is light-weight and easy to roll up for packing, and goes with everything. I'd recommend wearing it on the plane to give you more room in your suitcase, and then when you're in hot climates you can pack it in your carry-on.
Linen Sweater – cotton and linen fabrics will be your best friend when dealing with changing climates. I recommend a linen sweater that can easily be thrown on over a tank or tee in the mornings while it's still cool, and then removed once the weather warms up.
Basic Tee's and Tanks
Shorts – Another fantastic fabric to look out for when travelling to a hot climate is tencel. It's super soft and thin, so again, great for climbing temps and keeping cool, and well as minimal storage.
Jeans/Tencel Trousers – You'll most likely be living in these if you're heading to Cape Town this time of year as it may not be warm enough for shorts. It's also a great option if you plan on hitting up safari's as often times you leave quite early in the morning, while it's still quite cool.
Cotton/Linen Dresses – Again, these are great for the weather, and are also are thin enough fabrics that they won't take up too much space in your bag. Printed options are ideal as they won't show wrinkles as much as a solid colour would!
Bathing Suits – Luckily bathing suits don't take up much room, so I'll probably pack two for variety's sake and for when I need to wash one after use. Because we'll be finishing our trip in Seychelles (a tropical island off of Africa) I'll most likely be living in these for the last part of our adventure.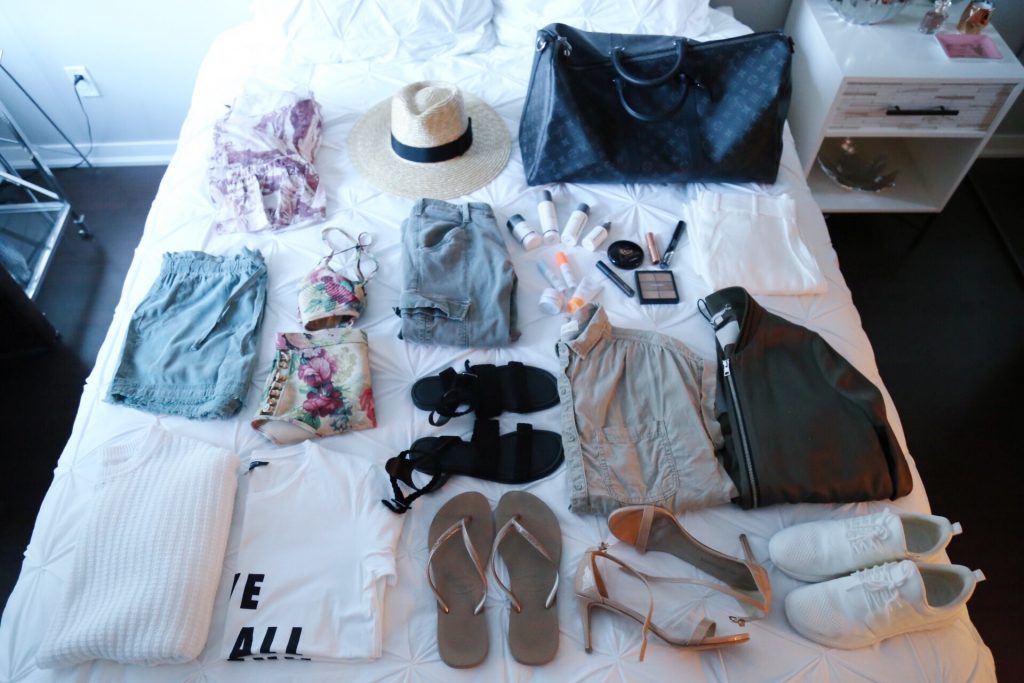 FOOTWEAR:
Shoes take up the most space in your suitcase, so it's important to only bring what's necessary.
Sneakers – wear your runners on the plane as they'll take up the most space, and are also a great shoe to slip on and off at the airport.
Sandals – I recommend packing one walking sandal, a pair of flip flops for the pool and a heeled sandal for dinners out.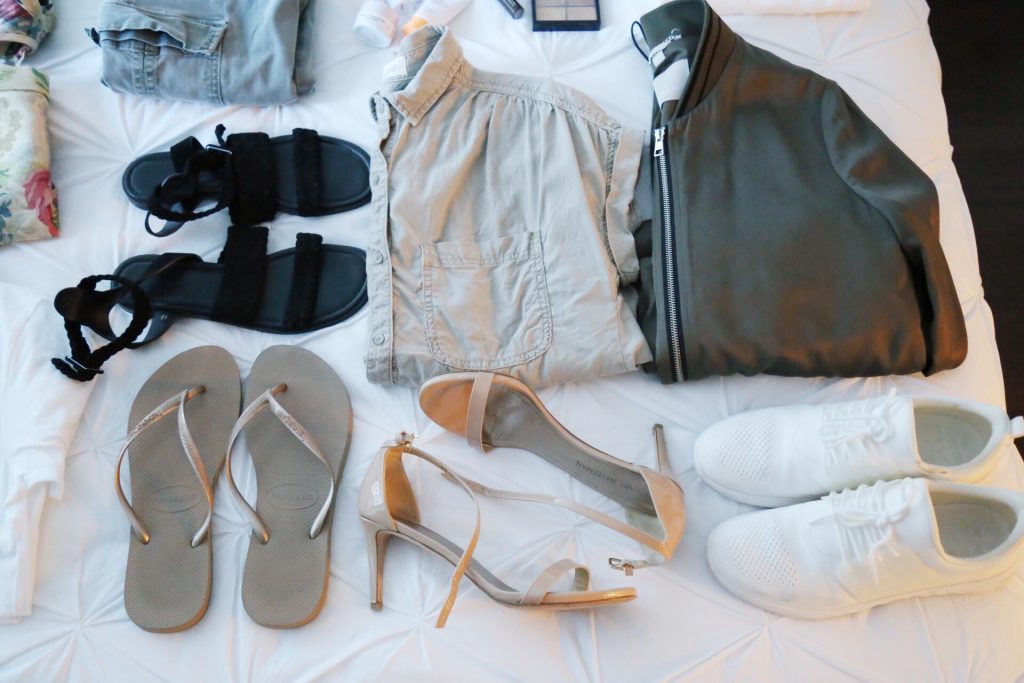 Be sure to follow along my journey to Africa come May 15th, and if you're planning your own adventure, do what I did and shop through the Aeroplan eStore! Not only do they have many of my favourite brands to shop, they've also recently teamed up with Amazon.ca, and to celebrate, members can earn 5x the miles when they shop at Amazon.ca via the Aeroplan eStore until April 30! And don't fret, if you can't decide, you can still earn 2x the miles from May 1 to 11th!
Think of it this way, every dollar you spend, you earn AT LEAST one mile! This will get you that much closer to your dream destination!
Happy shopping (and happy travel planning)!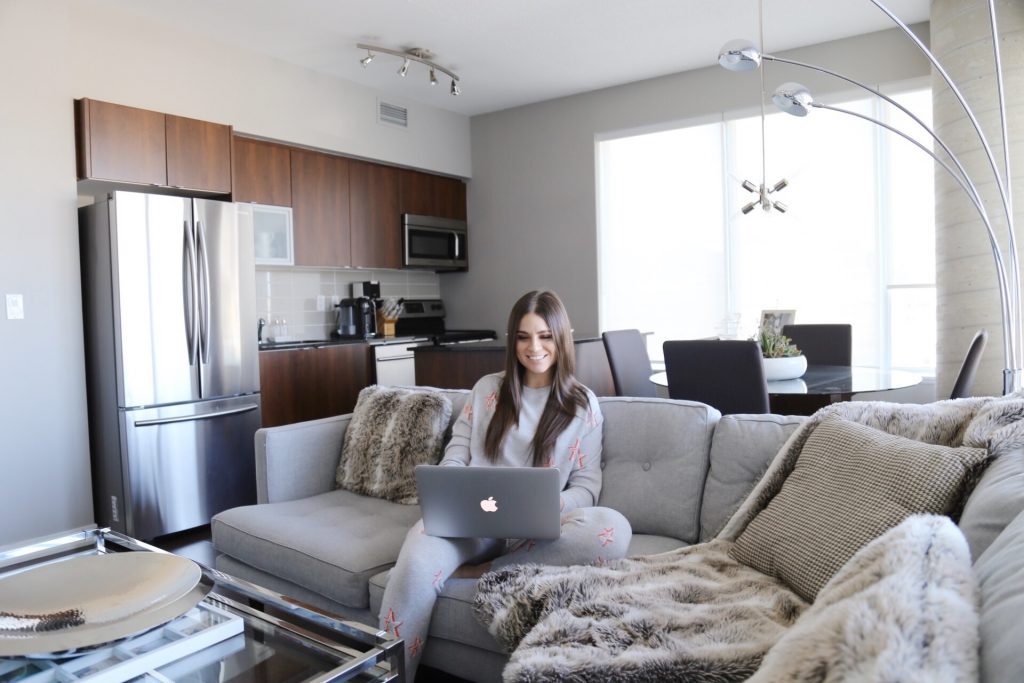 This post was created in partnership with Aeroplan however all views and opinions are my own.
Cape Town image from http://www.lse.ac.uk/; Kruger National Park image from https://singita.com/; Seychelles image from https://www.fourseasons.com/seychelles/